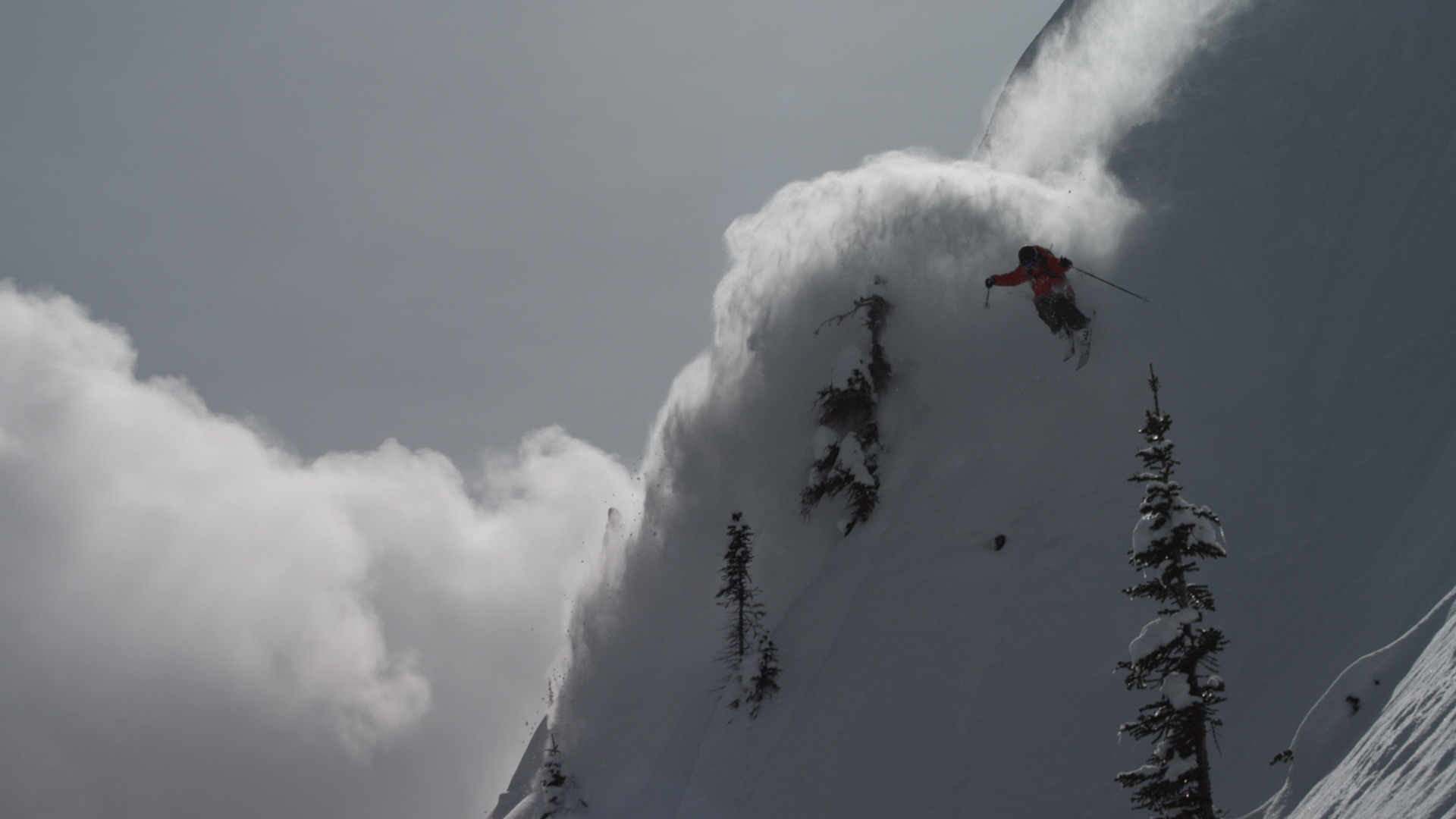 Todd Ligare throwing down while filming for Almost Ablaze.
Recently we were able to catch up with TGR athlete Todd Ligare when he stopped by the office to check out our new film Almost Ablaze. We asked him to narrate ten of his favorite Instagram photos from the past year.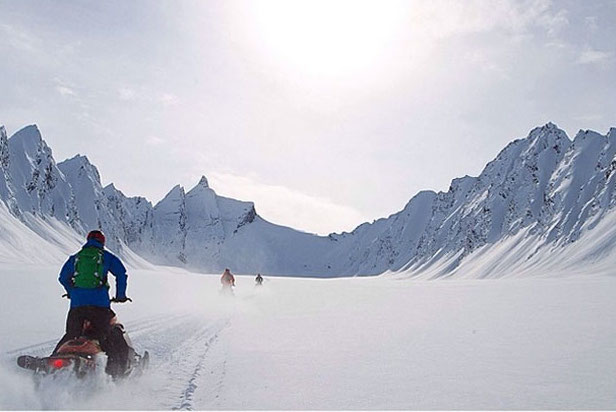 In this first photo, we are sledding out into the valley of the tusk in Valdez while we were filming for The Dream Factory. It was kind of a unique year up there because the valley was easy to access due to a heavy snow year. Valdez is cool in that way because you can use the sleds to get to so much cool stuff. In the distance you can see the tusk.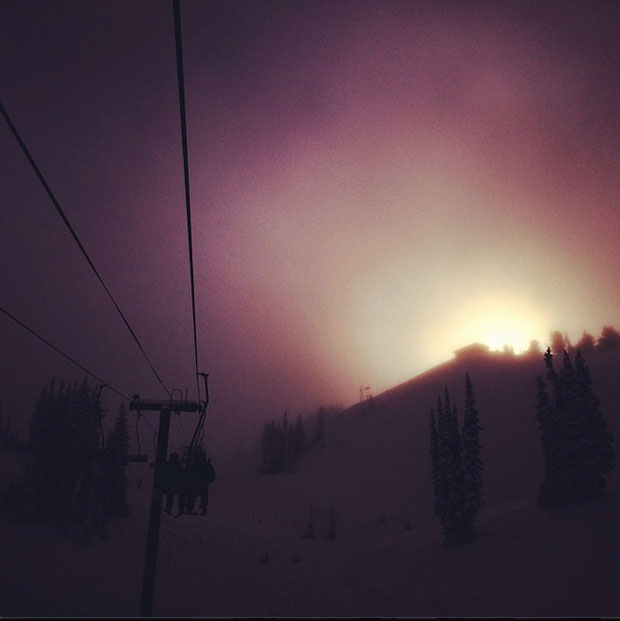 That's a photo of Alta. This was from early in the season, and it was kind of a foggy day. One of those things that always makes you want to bust out and take a photo because it is a really nice cool, halo glow.
This is Griffin Post, Drew Stoecklein, Lars, and myself looking at a mountain in the Brooks Range in Alaska. We are of standing out on in the tundra. We had a day-long approach to get to and set up camp in a basin. Got to ski a line in that basin the following morning when we came up from our camp.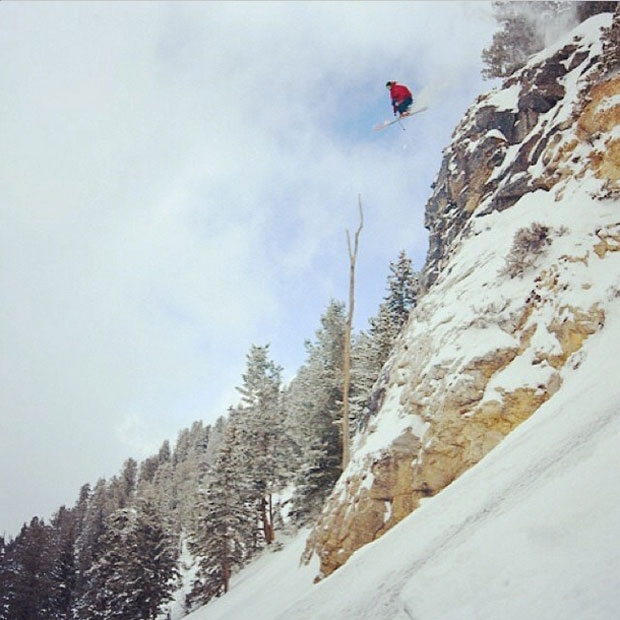 This is a really classic air at Snowbird. We call that cliff Ski Utah. I am not really sure why . . . I think sometime a long time ago it ran was some sort of marketing material for Ski Utah. It takes a decent snowstorm to hit that cliff. It's my classic go-to at Snowbird if it's a good powder day.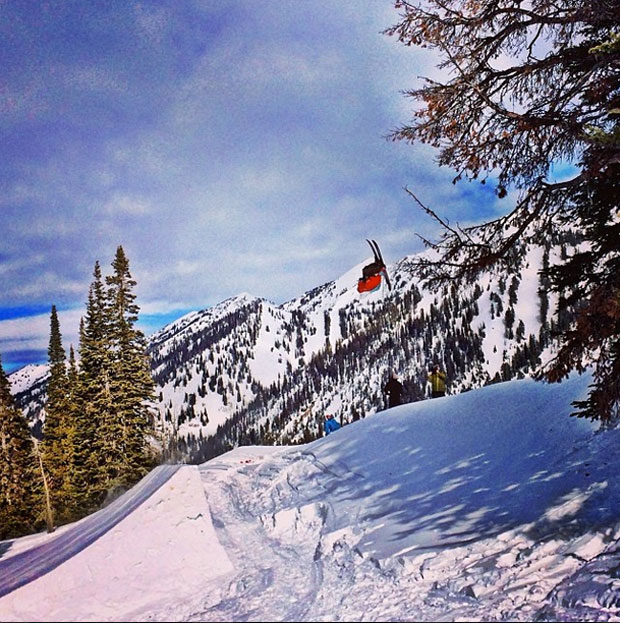 Here is Tim Durtshi throwing some dub tens. This was a pretty cool day. I had actually sledded out south of Jackson and came across their session. They had spent a bunch of days building this really nice wedge. It was just super fun for me because I was just out exploring. I wanted to check out some line options and the snowpack, and ended up sitting back to watch Durtshi , McNutt, and Dylan session. Some of those shots made it into the flick.
We were in La Grave. That is Greg Von Doersten, the photographer in front of me and behind Johnny Collinson. This was on route to a line in the La Grave called the Pan. It was just a cool early morning moment. The sun finally crested the ridge and that whole jaggedy part of the range there.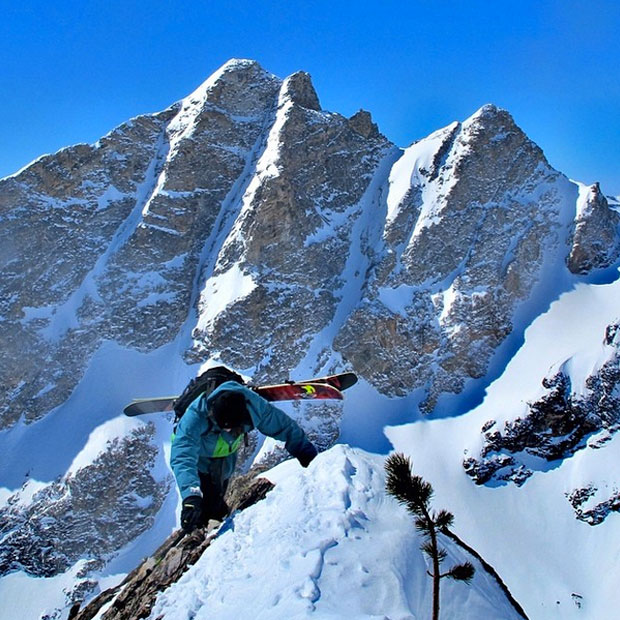 This is a photo that Griffin Post took of me cresting this exposed edge of Mt. Whister in Grand Teton National Park. That couloir above my head is called the Nuke, which we skied the morning before. Griffin and I were just on a camping mission. We weren't filming or anything, just out messing around. It was a cool moment. I was about to top out on Whister with all these beautiful couloirs in the background. It was sweet we were able to ski that one line in the middle.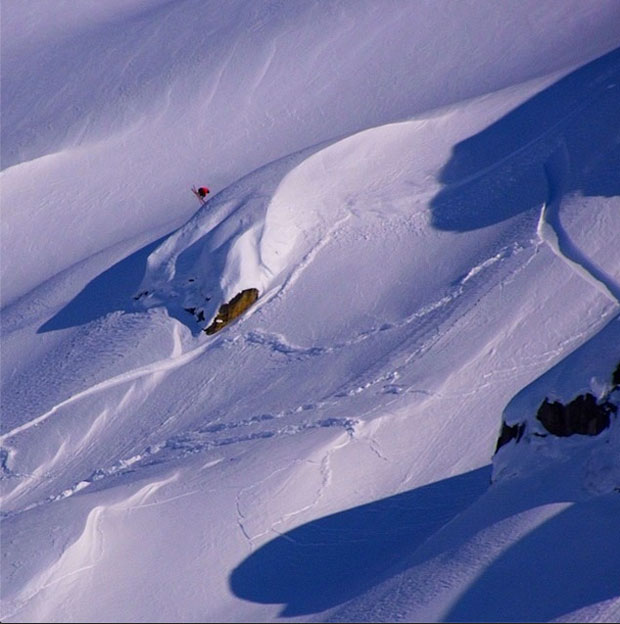 This is an old photo of Dylan Hood. Kind of interesting little in-run there. He popped a pocket off going into the jump. He was already committed to the jump and didn't know his landing was sliding on him until midair. This was on Rutherford glacier.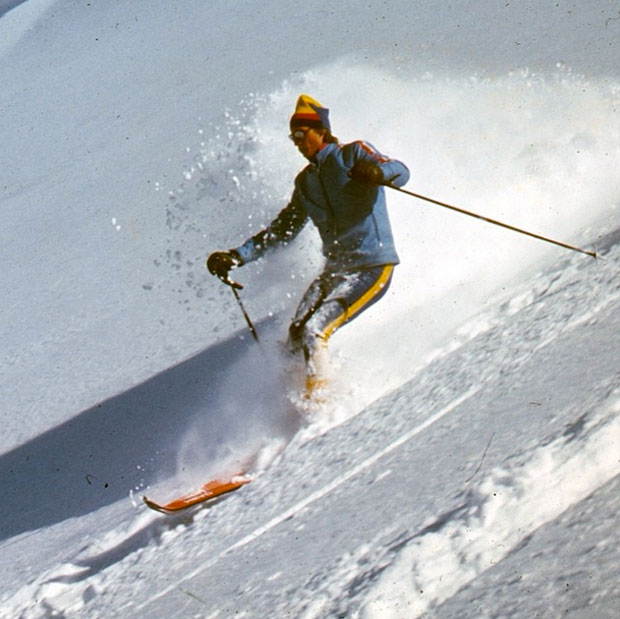 This is actually is a photo of my dad, shredding back in the day. I think he emailed this to me when he came across it. Just a funny old ski photo. That was my dad . . . ski bum from back in the day in Park City. He would tell me stories about how they hadn't developed the entire infrastructure they have now. I think even at one point they were heli skiing some of the bowls there that are casually lift accessible now. Anyways, I just think it's pretty funny. Good style dad!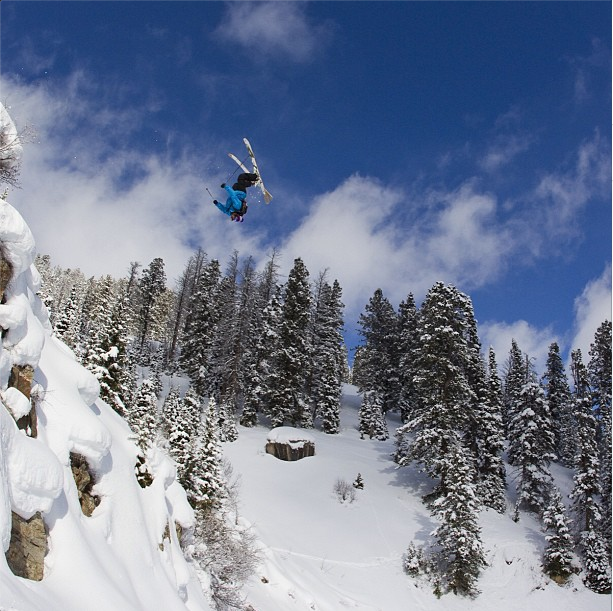 This photo was taken at the old pass road gap off the road here in Jackson Hole. That was a super fun day with Seth Morrison, Cody Townsend, Shroder Baker, and myself. It was a super fun jump. That is a Mark Fischer photo of me throwing a backie out there.