By MacKenzie Ryan
In the fourth stop of the Freeride World Tour at Snowbird, skiers Lars Chickering-Ayers and Lorraine Huber topped the podium this week. In women's snowboarding, Elodie Mouthon upset a field filled with Snowbird locals while Canadian Jamie Rizzuto captured the win.
Lady skiers stole the show under bluebird conditions, with one competitor after the other lining up for massive cliff drops. Huber said, "The women's field is really strong this year on the tour. What we have is a lot of density. There's not just one or two really strong skiers. It gives us incentive to really step it up."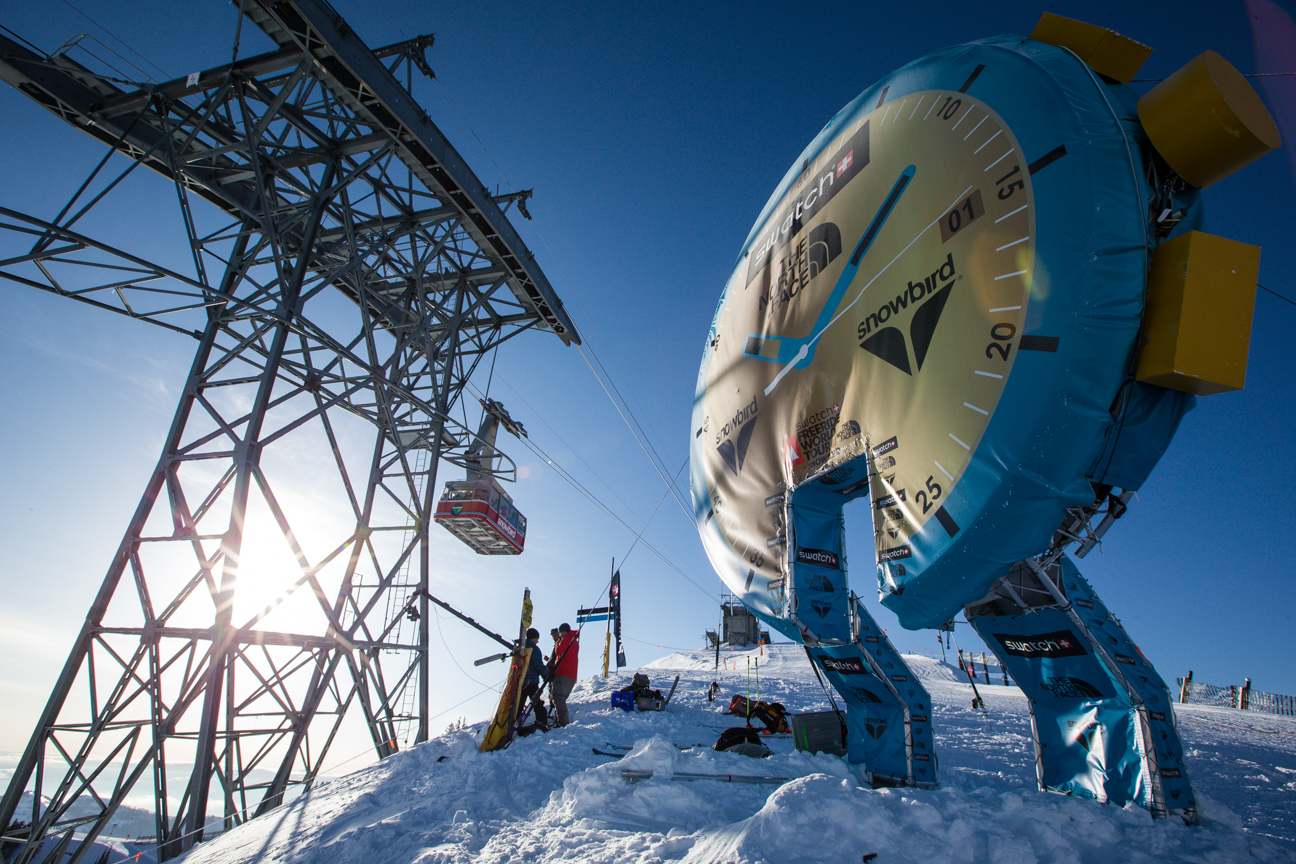 Big Mountain Comps Struggle in Drier-Than-Normal Season
The lone American stop on the FWT was relocated from Kirkwood to Snowbird this year due to a lack of snowfall in California. Snowbird, which has only seen regular snowfall in past few weeks, was chosen to replace Kirkwood because the Utah resort offers multiple venues for big mountain competitions.
"For a five-star world tour venue, the venue needs to have at least 1050 vertical feet and six distinct lines," explained FWT Americas Event Director Bryan Barlow. The face also needs to compare to the scale and size of what skiers are dealing with in other parts of the world, he added, typically measuring between 1,200 to 2,000 vertical feet with a variety of features.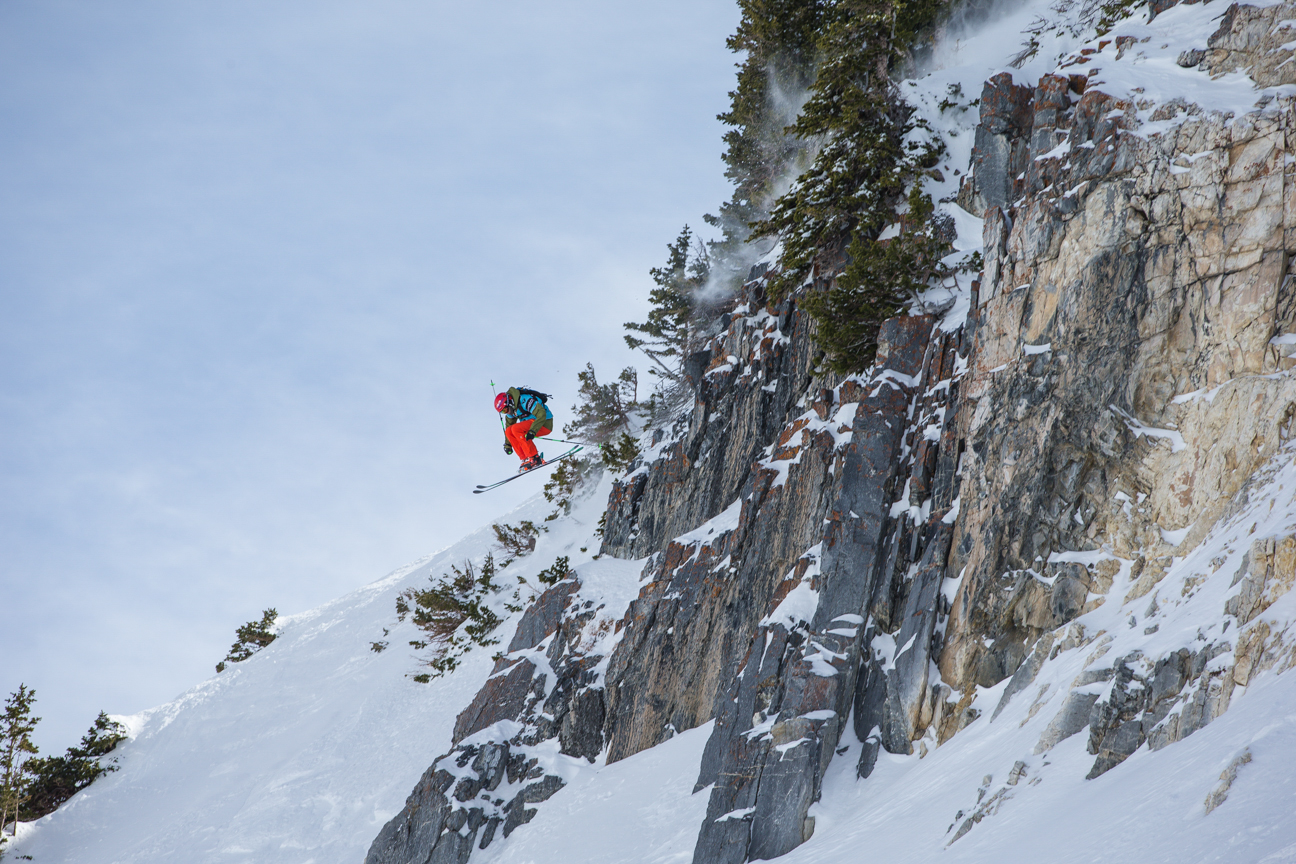 Lars said the overall vibe of the tour has been good, but that competitors have been struggling in terms of the weather and the condition of the venues all year. "We're making do with what got," he offered.
Rizzuto called it a "tough year for everyone with the low snowpack" and pointed out that "variable conditions show the better rider at the end of the day."
An avalanche on the first face of choice, North Baldy, caused organizers to move the event to Silver Fox; stormy weather then postponed the event until Wednesday.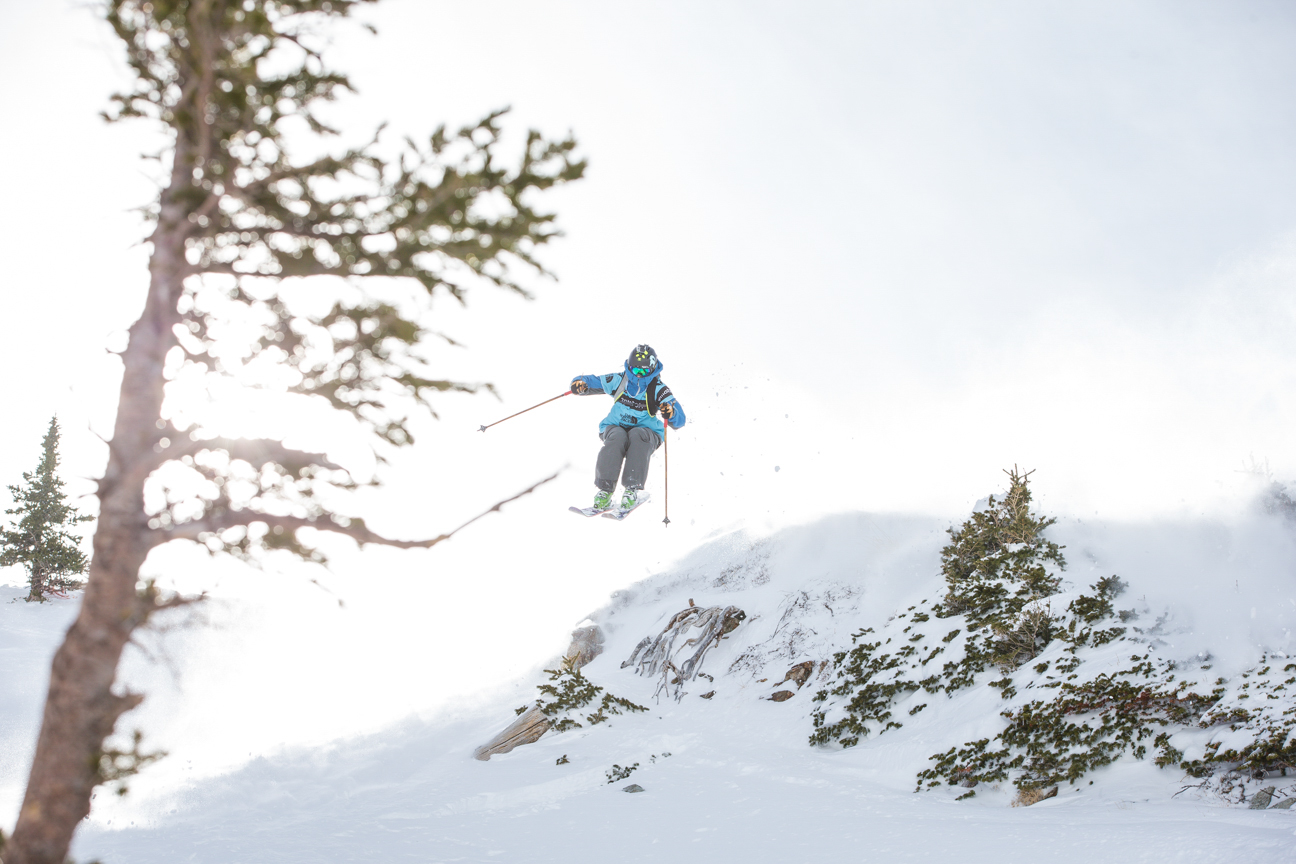 A Look at Who's Coming Back for FWT 2015
The Snowbird stop also brought competitors one step closer to understanding where they stand headed into next year's tour, as the upcoming Revelstoke stop will secure the lineup of who will qualify for the 2015 season. Sixteen male skiers, eight male snowboarders,seven female skiers and four female snowboarders—or about half of each field—will return in order to keep the talent pool tight.
Two of Wednesday's winners, Jamie Rizzuto and Lorraine Huber, had not qualified to stay on the tour two seasons ago, and then re-qualified last year. They are sitting first and third, respectively, in overall tour standings. Neither Rizzuto nor Huber expressed an ounce of resentment about their comeback journeys. Rather, both cited the long road back to the FWT as reasons for gratitude and additional motivation.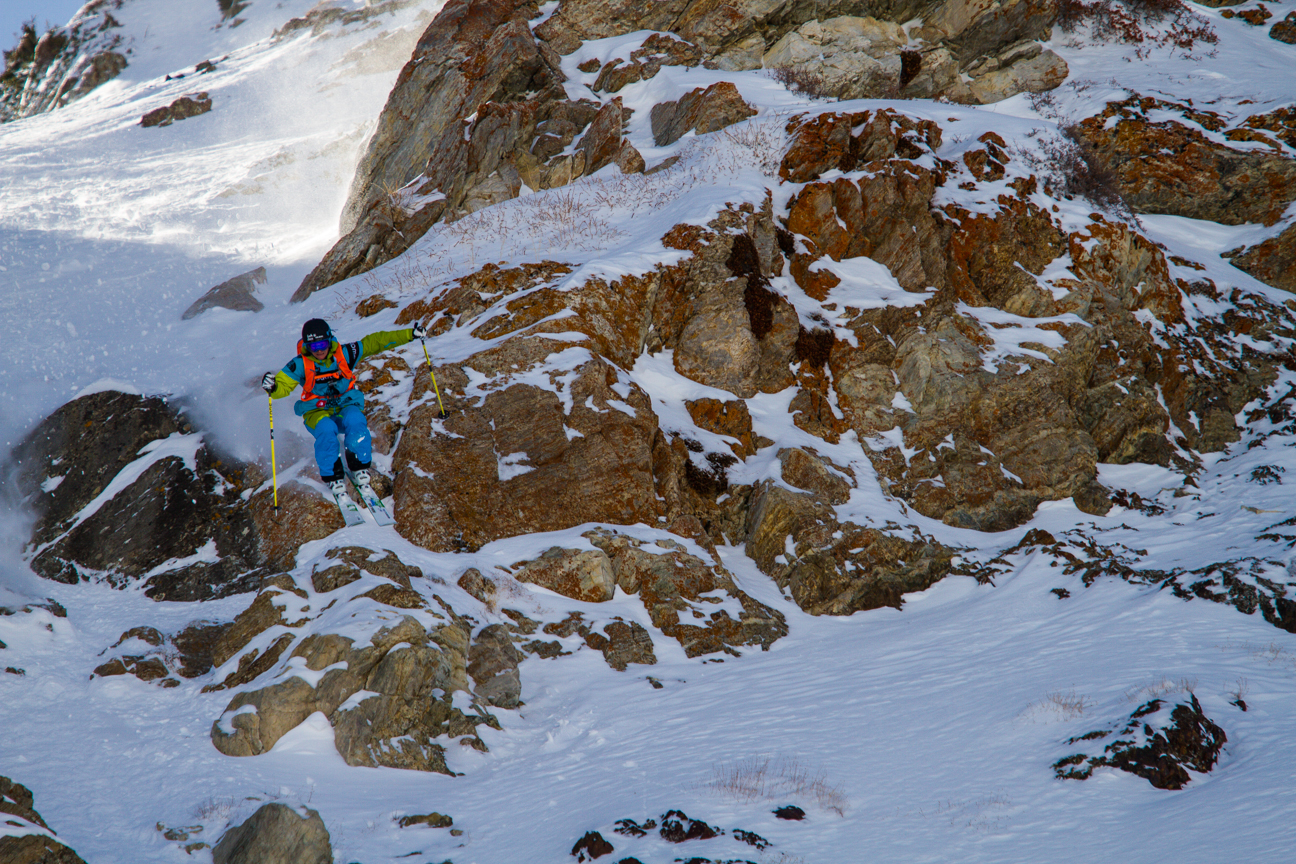 The FWT sometimes issues one-event and seasonal wildcards. Seasonal wildcards go to athletes at the forefront of their discipline, Barlow explains. "It has to be an accomplished, well-known, well-recognized rider who is injecting in some proven talent and ability through past competitions and filming." For example, Salt Lake City-based pro snowboarder Laura Hadar was asked to join the Freeride World Tour for the 2013-14 season. Hadar has a rich career that includes tours of duty sessioning rails in SLC and dropping huge lines in AK.
Barlow says one-event bids are reserved for athletes pushing the level of the sport who fulfill the need for a hometown hero. Snowbird locals Sage Cattabriga-Alosa and Ryan Hudson were given one-event wildcard spots. Both crashed in their runs. Though Cattabriga-Alosa is world-famous for his hair-raising video parts, he said he accepted the wildcard at Snowbird out of respect for the highest level of competitive freeskiing.
Hudson called the invite "unexpected" because he has taken the year off competing entirely. He added that he used the opportunity to honor his friend, Sammy Luebke, who is currently resting a knee injury. Nonetheless, Luebke is currently sitting second in overall tour standings.
Final Results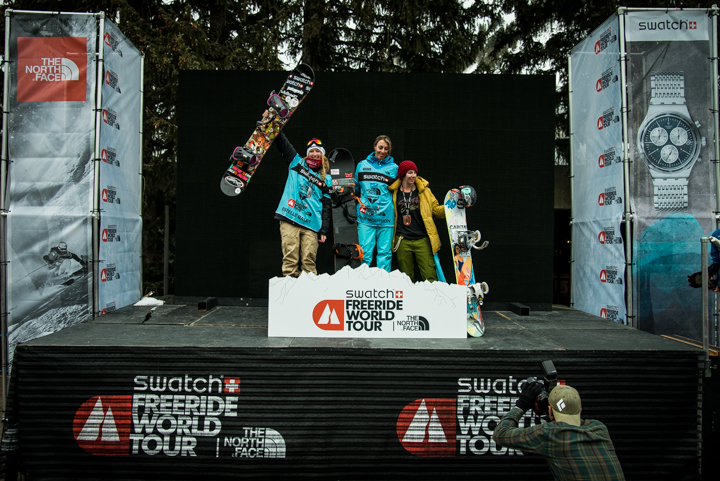 Women's Snowboard:
1. Elodie Mouthon (FRA), 75.75 points
2. Estelle Balet (SUI), 72.75 points
3. Kaitlin Elliot (USA), 67.00 points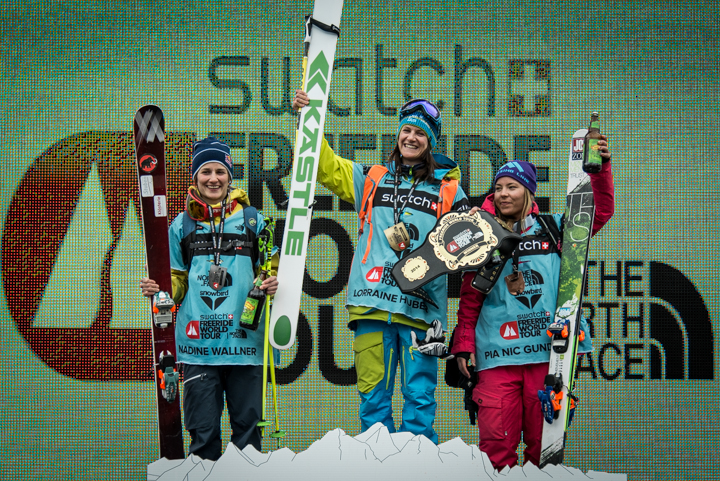 Women's Ski:
1. Lorraine Huber (AUT), 85.00 points
2. Nadine Wallner (AUT), 80.25 points
3. Pia Nic Gundersen (SWE), 79.00 points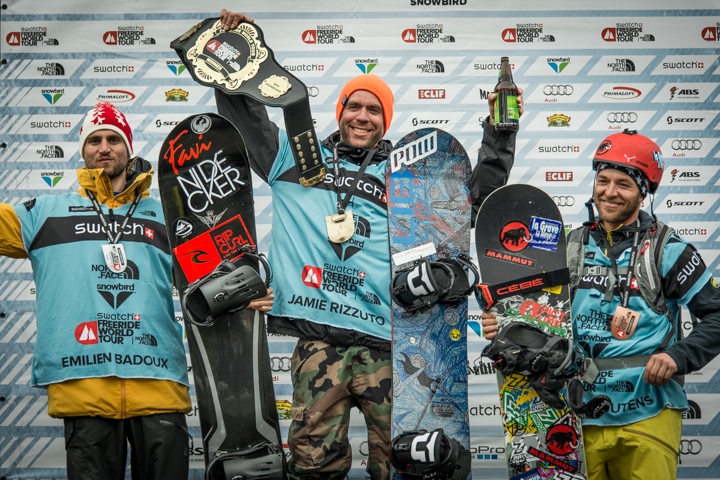 Men's Snowboard:
1. Jamie Rizzuto (CAN), 86.50 points
2. Emilien Badoux (SUI), 83.50 points
3. Aurelien Routens (FRA), 78.25 points
Men's Ski:
1. Lars Chickering-Ayers (USA), 90.25 points
2. Jeremie Heitz (SUI), 88.75 points
3. Sam Smoothy (NZL), 86.50 points
Drop into the full results here
Snowbird FWT stop winner Lorraine Huber is also the subject of Lorraine, a recent film by Austrian filmmaker Hanno Mackowitz. Be sure to check it out here.