This past Friday Arapahoe Basin in Colorado became the first ski resort in North America to start spinning the lifts for this year's ski season. To celebrate the "official" start to ski season we put together a the list "7 Things You See at A-Basin on Opening Weekend."
1. Skin
A partial reunion of the Village People. Photo: Tana Hoffman
Although ski season has officially commenced that does not mean the cold sub-frigid days of January and February are upon us. Jorts, T-shirts, and tank tops were spotted on the mountain as the temps stayed at a comfortable level.
2. October Pow! Oh wait...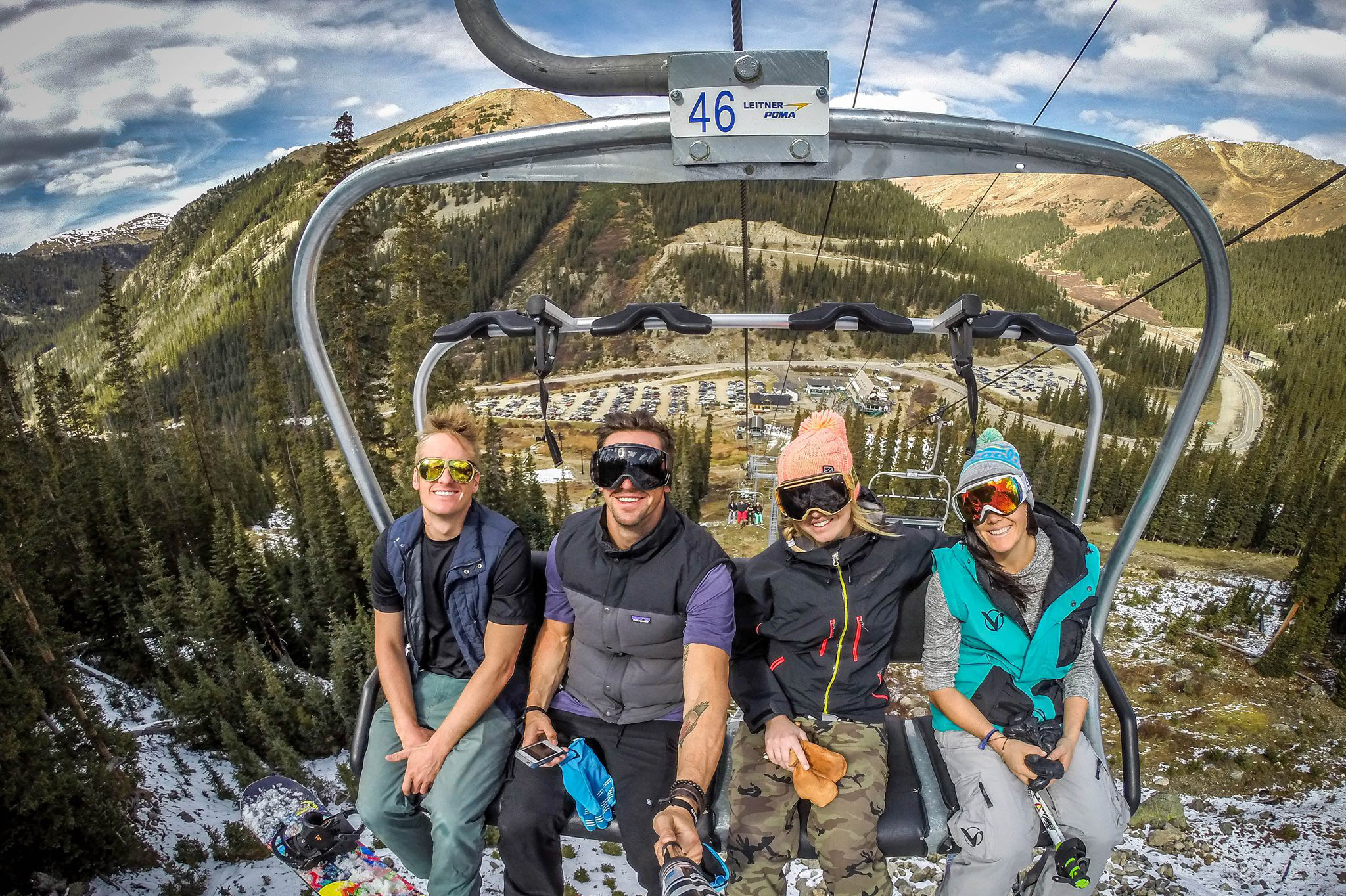 October west coast pow or east coast lines in February? Photo: Jacob Actkinson
The scenery didn't exactly scream winter, but thanks to a hard-working snowmaking crew and a little help from Mother Nature, A-Basin opened with an 18-inch base—more than enough for the skiers and riders hungry for their first turns of the season.
3. Groms
He is better than you. Photo: Dave Camara
One great reason to skip school is for the opening day of riding season. Props to the male/female groms for shredding the slopes while their classmates learn non-essential life skills like algebra and reading comprehension.
4. Crowds
Opening day saw lines longer than a Pinkberry next to a sorority house. Photo: Dave Camara
Being the only ski resort currently open in North America means everyone and their second cousin are coming to ski. Crowds were larger than the bathroom line at a music festival.
5. Mug Clubbers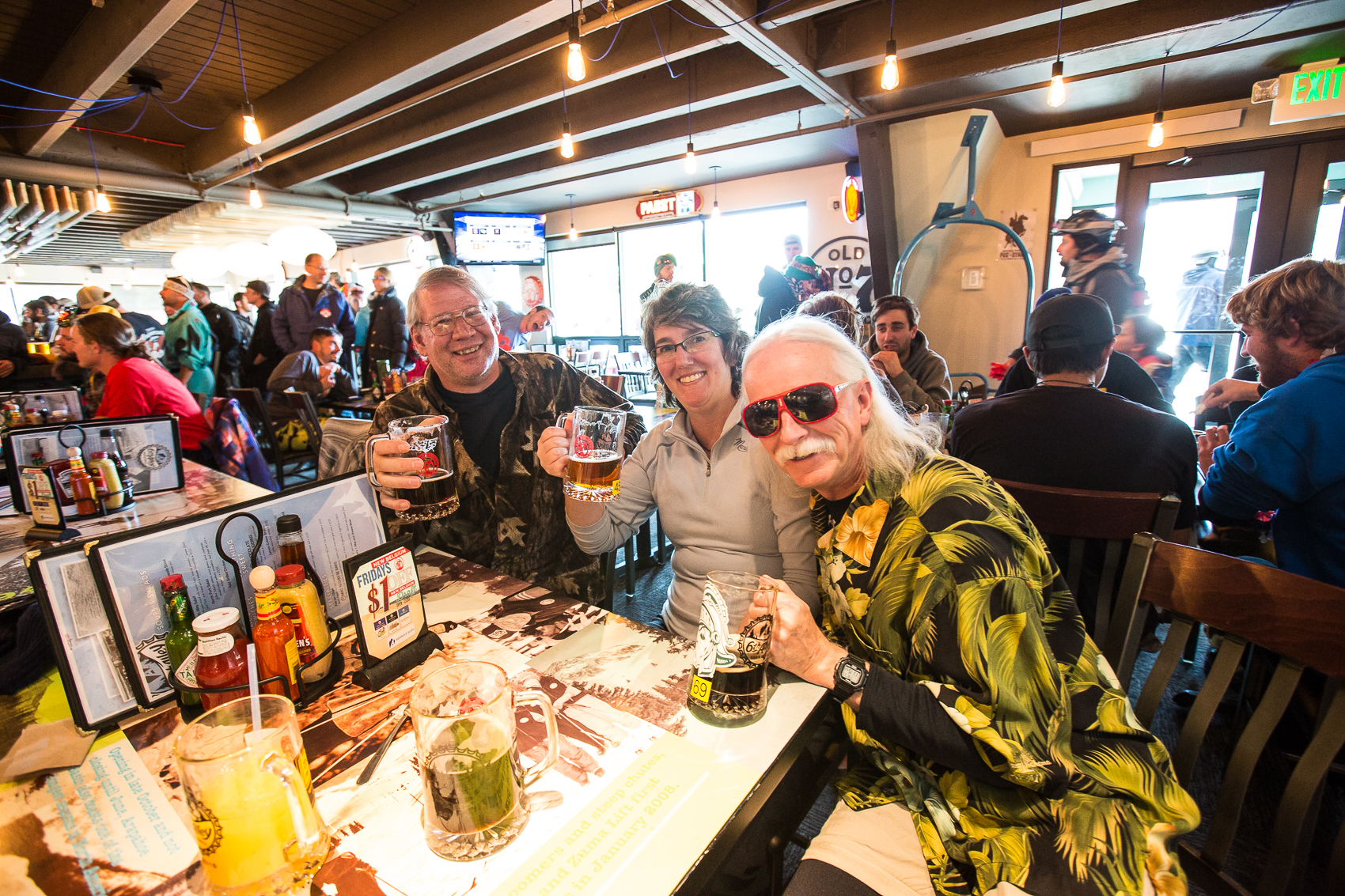 There is no truth to the rumor that the guy on right is Sage's grandfather. Photo: Dave Camara
The A-Basin Mug Club offers members discounted beer all season long. Membership is limited and it usually sells out the first day of the season, which would explain why there was a line at the 6th Alley bar at 6am!
6. Nate Dogggg, as long as A-Basin is the first resort to open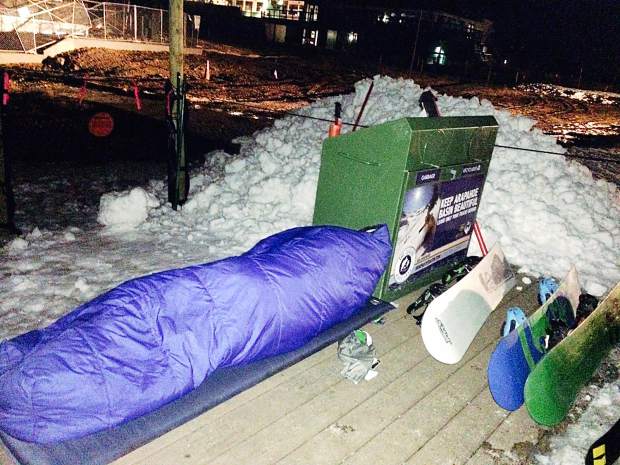 Dogggg's cocoon. When he emerges it will be ski season. Photo: John LaConte
Nate Dogggg (who claims that's his real name) has camped out for the first chairlift ride of the ski season in North America for 19 years. So it's no surprise that when rumor spread that A-Basin might be opening, he set up camp and spent three days waiting at the front of the line.
7. Stoke!!!!!!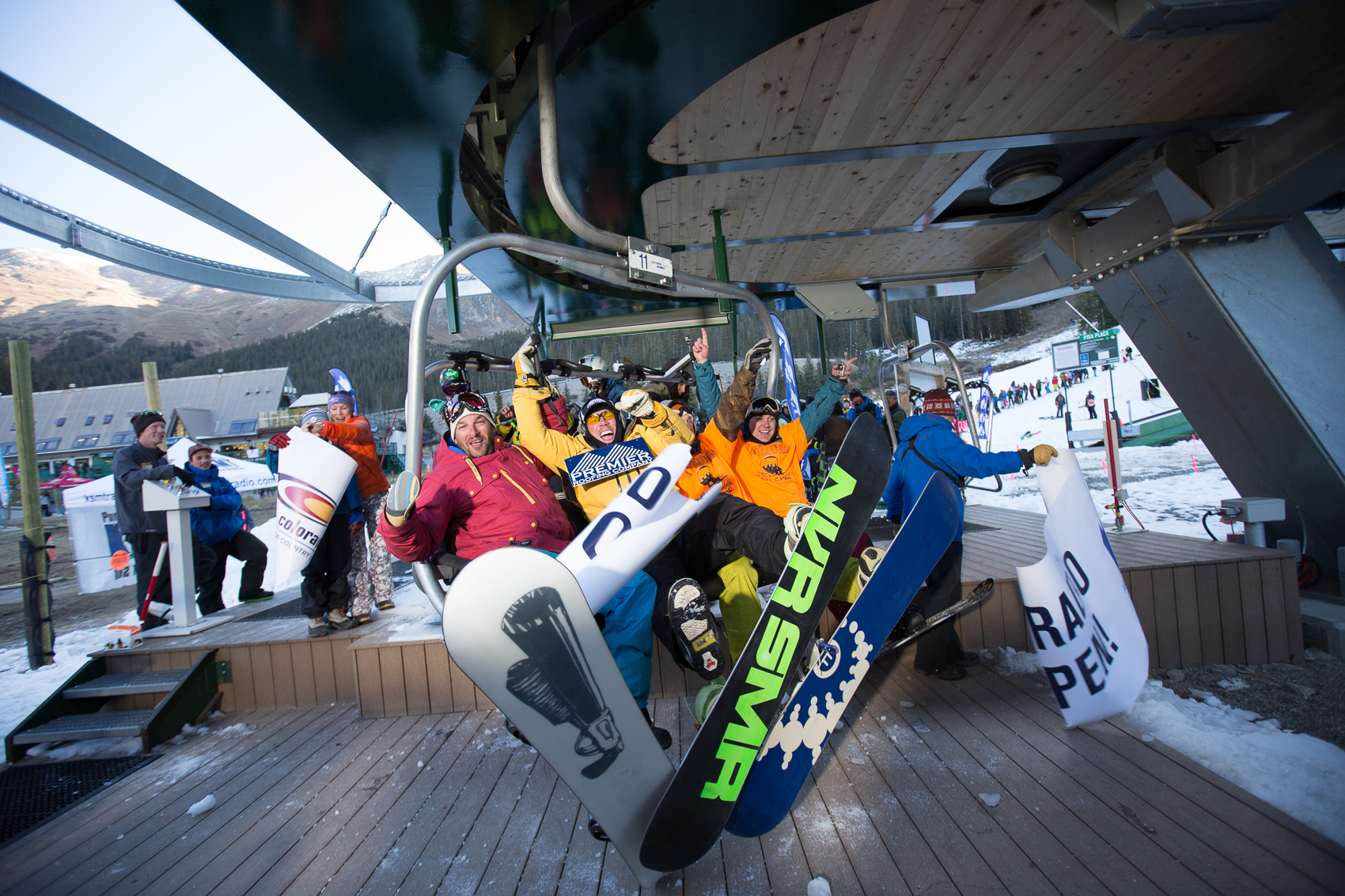 You can tell these folks are feeling the "rocky mountain high."
The only thing higher than the Colorado skiers/snowboarders was the stoke itself. Cheers to a long and epic winter!