I guess for the most part I forget that it has been 22 seasons since my first Alaska trip, which was very much the same type of trip. Flying in with a plane, camping on a glacier for 28 days, surviving through storms that bury camp, hiking everything you want to ride, avoiding the hazards that can kill you (creavasses, burgshurnds, avalances, hanging glaciers, ice falls, cornices, the weather). Since that time I have traveled the world to be in the mountains and have the experiences to determine the dangers of what we had to live with while out there on this trip back to AK. Here are a few more photos with some idea of what we as a group had to deal with while out for a 20 day trip into the mountains of AK. I did not put in storm photos.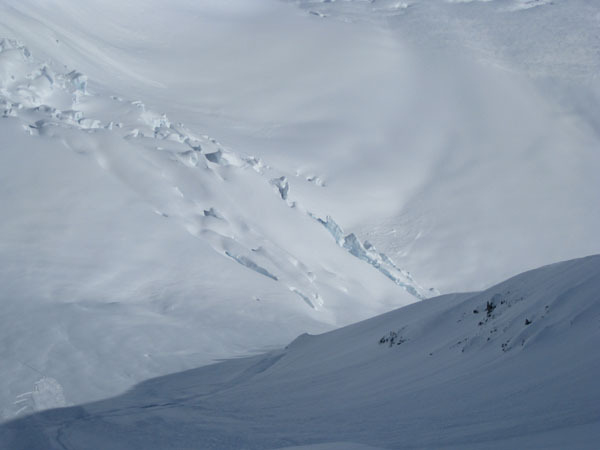 Looking down from above at bergshrund and cravasses that have to be dealt with just for a fun run.
Here you see small point release avalanche, and our glacier travel route in one small corner of our world. You can see 4 cameramen and a rider on the glacier. The route we took this day became impassible in a week do to the glacier moving so much so we had to use a different route all together to travel back to this area.
Garry getting ready to descend down glacier after getting the shot. Lots of snow bridges to cross to get home safe.
Chris Edmonds showing off my supply of duct tape (use # 1,407,654) being used to act as a camera plate. Chris forgot it at camp. It was just a two hour hike to go back and get it.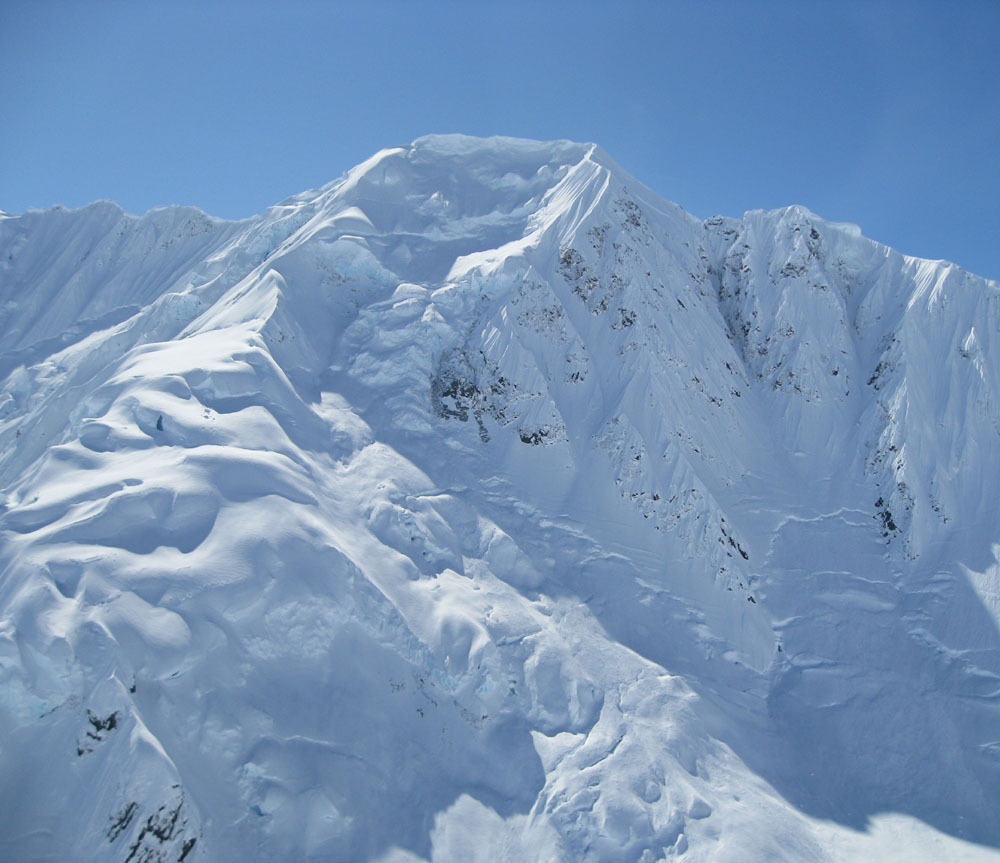 One huge hanging glacier that was extra active. We saw ice fall / avalanche activity everyday off of this and had to travel by it on a regular basis to get to lines. Scary big stored power sitting on a mountain. Also notice all the bergshrunds and how big they were.
The hanging glacier letting go.
Josh skinning up and staying away from a hanging glacier. When traveling around we rarely did not have some sort of exposure that could kill you.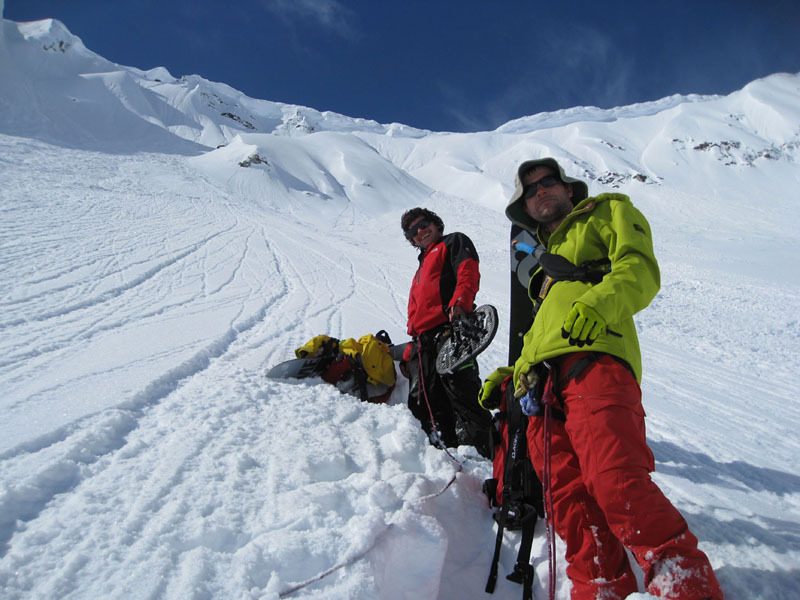 Josh and Lucas switching over to verts on our hike up. We had just cross our first bergshurd of three and our other major danger is hanging on the ridge above us. The cornices were huge but we had some protection from the spine above us. You always try to find the least exposed route up a mountain.
Josh getting reward and his first AK turn on a spine.
Ryland on a lower mellow 45 degree spine Just getting ready to drop over the series of bergshrunds that you can see out in front of me.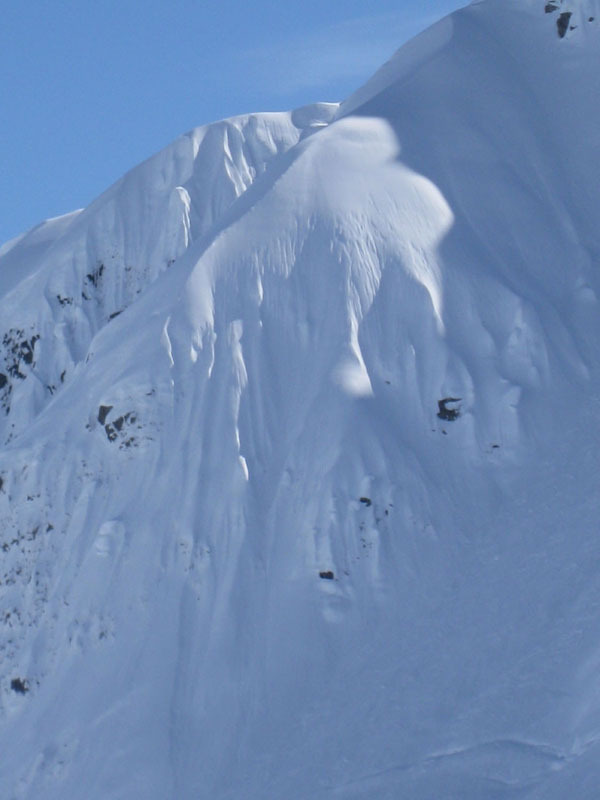 Stacked spines that never got ridden. We just did not have the time to get back to these nor the hundred or so other lines in our zone. If only we had a few more life times.