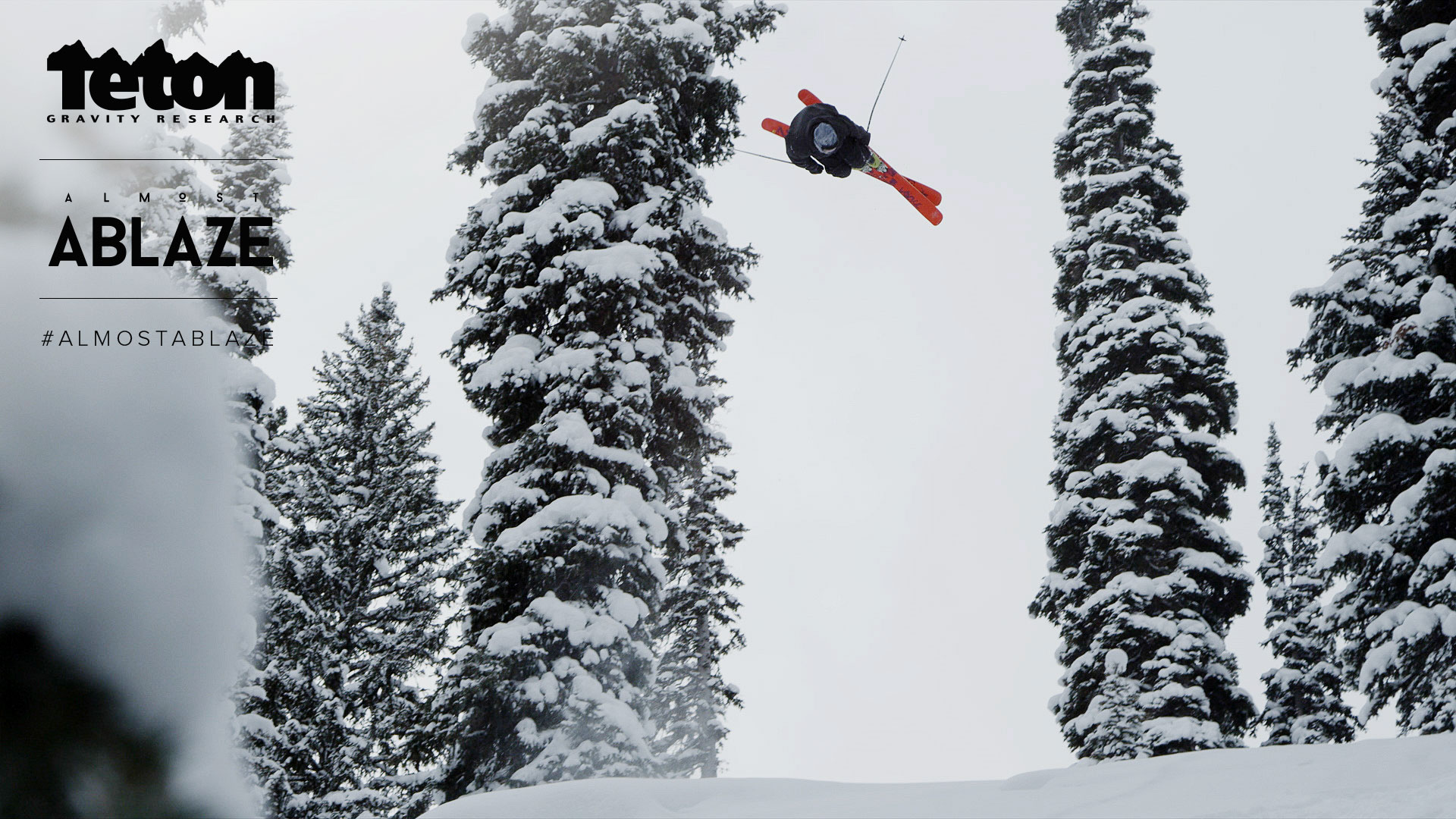 The Almost Ablaze world premiere is so close we can hardly contain ourselves...
It's #AlmostTimeForAlmostAblaze and you showed us how you were preparing for the winter season–with style. Last month, we teamed up with Atomic to create an Instagram photo and video contest to find out which of our fans were most excited for the world premiere of Almost Ablaze and the upcoming ski season. The prize? A pair of new Bent Chetler skis to the most creative photo or video using ski gear in the summer! From stand up paddleboarding to full on rock-skiing, we discovered that our fans are all pretty stoked to see the snow fly, but one contestant's dedication really paid off...
Congrats to our grand prize winner, @elliotbish!
Elliot's impressive pre-season work out won him a pair of tickets to the Almost Ablaze film tour stop of his choice. Once he's at the show, he'll be picking up his new Bent Chetlers on stage! Keep up the hard work, Elliot. You'll be in shred-shape in no time.
Make sure you have your sound turned on for this one. Elliot got... physical.
Honorable mentions
There could only be one winner, but these entries were definitely worth reposting. Here are some of our favorite and most creative photos from contest. For the full list of entries, check out the #AlmostTimeForAlmostAblaze tag feed on Instagram. We promise you'll be entertained.
How do you ignore the combination of skis, bikinis, and beers in a bathtub? @chiefzeif, you nailed this shot.
We're still trying to figure out how @creastones got off the water after this one. Bro's got some balance.
The fire, the full-face... everything about this photo is EXTREME!
@elisa_ka's got mad skills.
Does this even need a caption? Just try not to smile. We dare you.
"Skiing and swimming are basically the same"
---
The Almost Ablaze film tour kicks off with the world premiere this Saturday, September 13, at Jackson Hole Mountain Resort! Head over to the film page to watch the official trailer and purchase tickets for the tour stop nearest you.