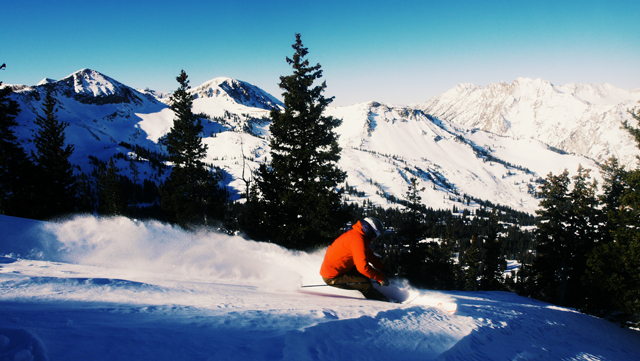 Check out the #Crowdtrip homepage for all the stories Theo, Marty, Alex, and Caleb's crowd-sourced travels.
Alta's a cult classic destination for skiers (but not snowboarders) of all sorts. It's the only Mountain Collective resort outside of Whistler place that any of us #Crowdtrip members had ever been before, and even though that was eight years ago, it was a real treat to come back.
Coming into Utah itself was awesome, as we took the long way around and went exploring around Moab and the Arches National Park, which is a pretty special place at sunset in mid-January, when there's snow on the ground and no one else around.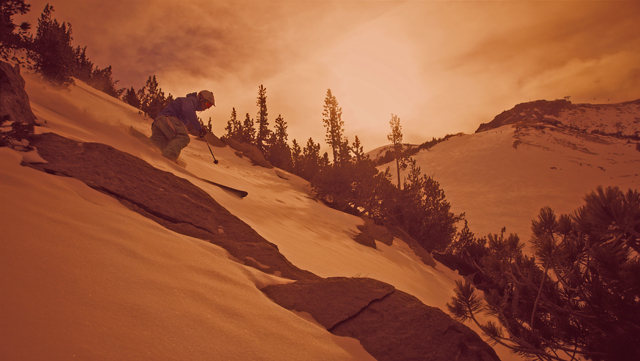 Mostly sunny with a chance of Martian lighting: Theo Birkner enjoys the high pressure at Snowbird.
The weather people kept the high-pressure system going for us, and both days at Alta and Snowbird were as blue and sunny as anyone could wish for. We also got the best snow of the trip so far, spinning a couple laps in Wolverine Cirque, just beyond the boundaries off Catherine's. If you've got touring gear, bring it along when you come to Little Cottonwood Canyon.
Caleb changes roles and hops in front of the camera in Little Cottonwood Canyon.
Inbounds, East Greeley and the High Traverse to High Rustler was in fine shape, but at Alta, the Wildcat zone took top prize, and had us back for six straight laps through Punch Bowl and Rock Gully.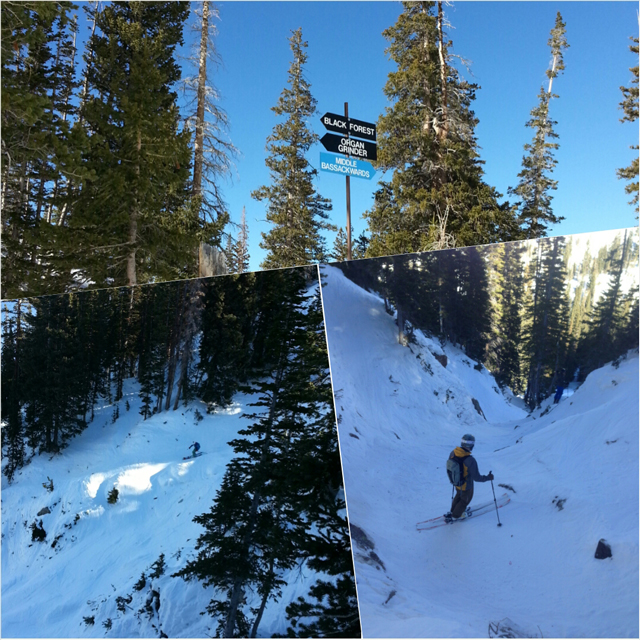 Snowbird's Black Forest zone was totally HAM! Can someone shoot this copyeditor yet, please?
Snowbird was full blast too, with everything from the playful Black Forest to the Silver Fox and Cirque zone skiing well. Johnny Collinson gave us the locals' tour and it was a blast to see someone who's actually grown up in the valley shred every square inch like he owns the place. Boy's got skills!
The Snowpine Lodge provided much-needed bedrest and hot tub-bound line scoping, and I would heartily recommend the place for anyone venturing to this side of Salt Lake. Recently refurbished but still retaining its 1890's charm, it's run by Robin, Dave and Eddie and is easily the nicest hostel I've ever come across. It's got four different lounging areas, all the storage space and gear facilities you could require, great food on and off the meal plan, and comfortable rooms.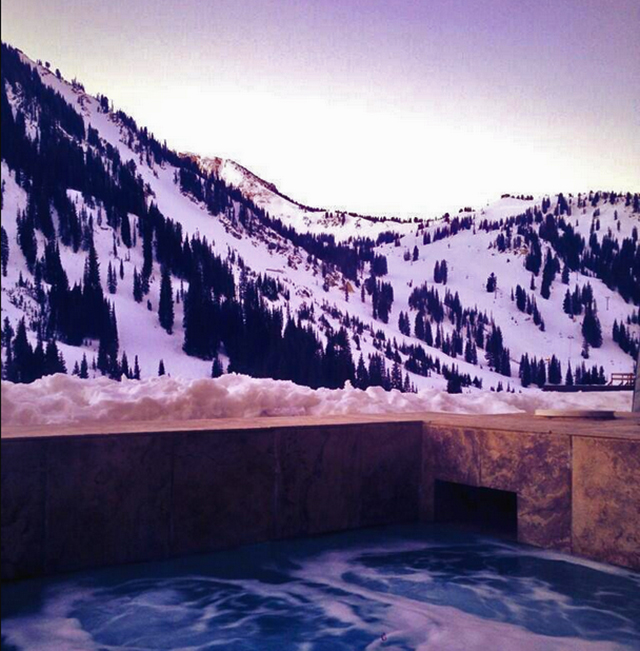 We made sure to use the Snowpine hot tub's prime vantage point at dawn to scout the day's lines.
It also happens to be right up the street from the Peruvian Lodge, the Rustler, and the Aerie, three of Alta/Snowbird's favourite watering holes, and it's slopeside. You could basically drop right into the hot tub with your skis attached./p>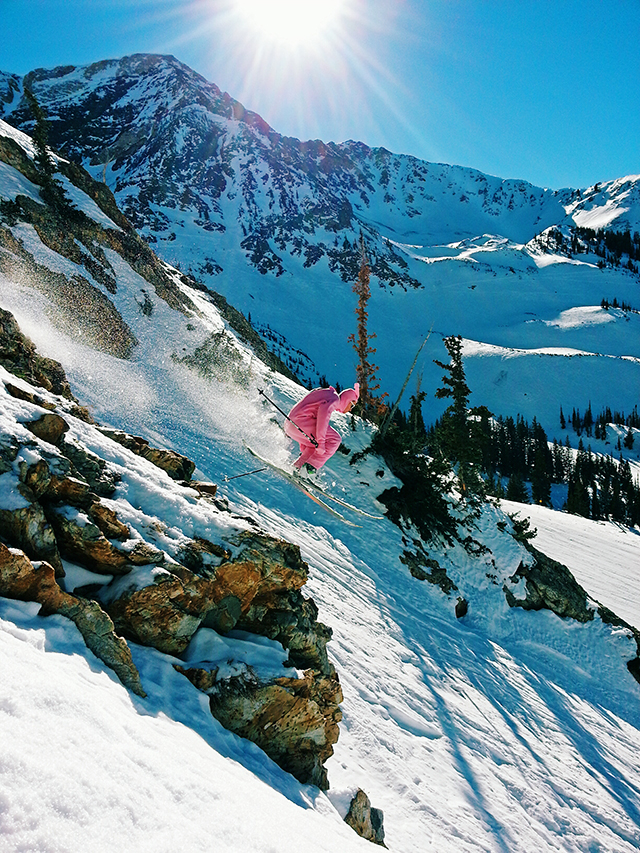 The Big Mountain bunny made an appearance, of course, and seemed to have a good time, perhaps knowing that as the group heads west, we're bound to run into even drier conditions, with no significant snowfall in the forecast.
Tomorrow we're headed to Mammoth, with a backcountry diversion to take a crack at the Terminal Cancer Couloir in Elko, Nevada. If anyone out there knows anything about how the Ruby Mountains are skiing right now, holler at us @tetongravity.
Otherwise, see you in California.
Check out the #Crowdtrip homepage for all the stories Theo, Marty, Alex, and Caleb's crowd-sourced travels.