It's the question you've all been asking: Who is the winner of the custom unReal Trek Slash with Shimano XTR?!
We have your answer, but first, let us take a moment to thank our sponsors— Trek, Shimano, Sony Action Cam, Western Digital, EVOC, and Pinkbike—who so generously provided dozens of prizes to hand out and who helped promote this contest and our film, unReal.
We also want to thank all of you, our contest participants, for your entries. We received nearly 1,000 unReal masterpieces and we were overwhelmed with the creativity, effort, and originality of your work!
And now, without further delay, here's our Grand Prize Winner!
Congratulations Corey Brown!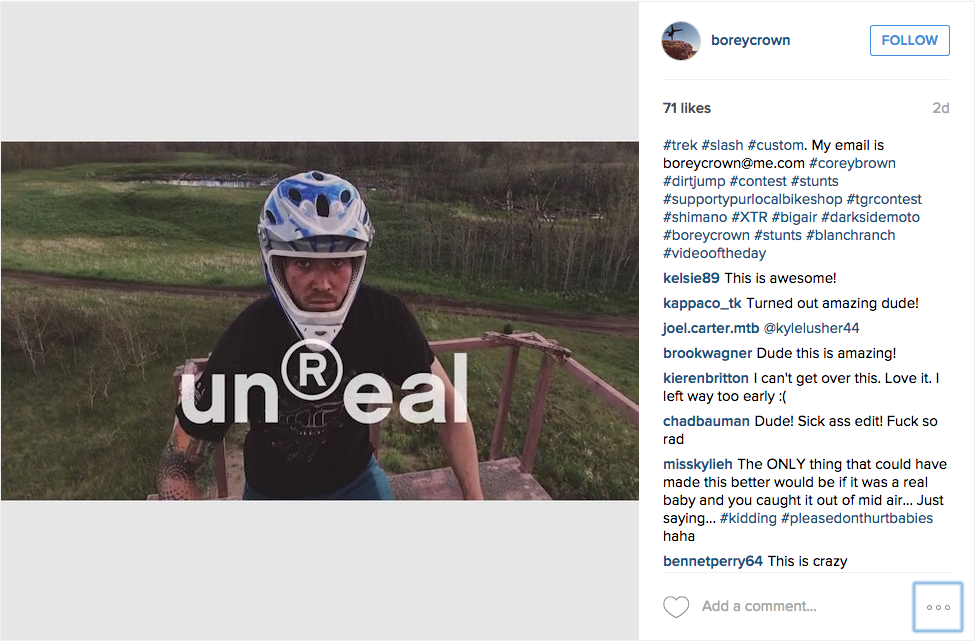 Click the image above to see Corey's original entry
Choosing a Grand Prize Winner was incredibly difficult, but as mentioned in our contest guidelines, we judged each submission based on originality, quality, and how well they illustrate parallels between the "real world" and the "unReal world." Corey, you blew us away with this one. I'm not sure we've ever seen so much hard work and production effort put into one 15-second Instagram edit!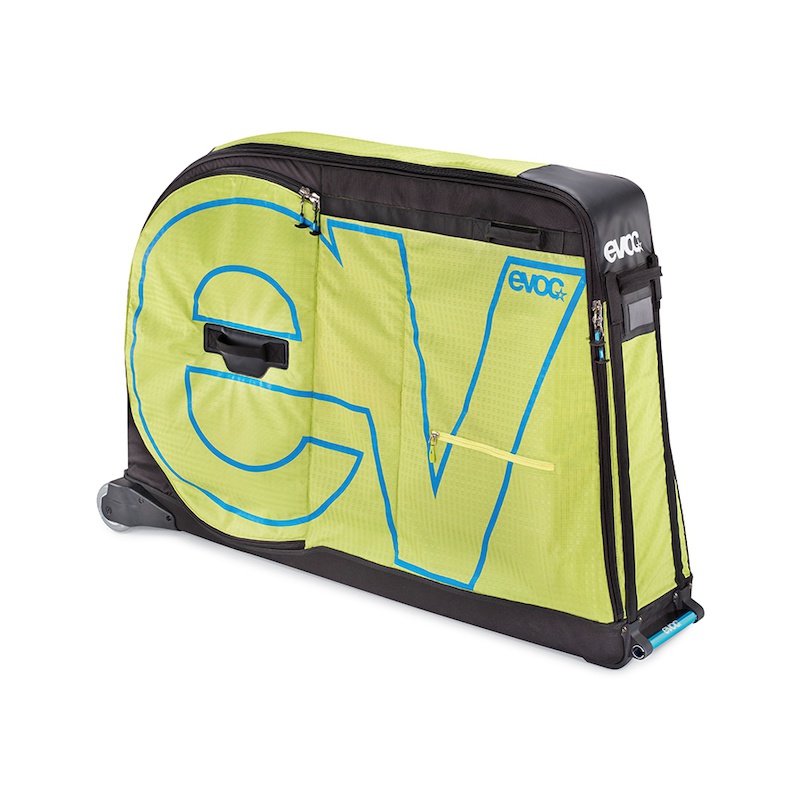 Our Grand Prize includes the custom unReal Trek Slash and this EVOC bike bag!
Thanks, Corey, for depicting the #REALvsUNREAL concept so beautifully. We know that you're going to get a lot of use out of this bike and you'll have a great story behind how you obtained it! Congrats and we hope to see more photos/videos of you on your new unReal Trek Slash with Shimano XTR. We will be shipping it safely packed in your new EVOC bike bag.
Honorable Mentions
A few days ago, we listed some of our favorite #REALvsUNREAL entries. Here a few others that we thought deserved a little extra attention. We'll be sending these creators copies of unReal and a swag bag full of unReal goodies.
Brandon Shoenborn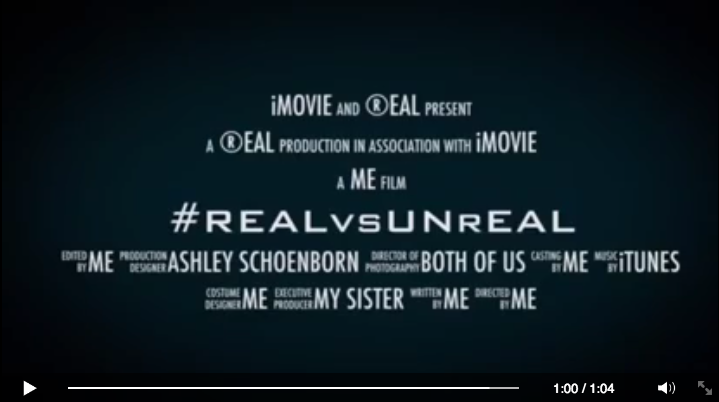 Click the image to watch Brandon's video that he made with his sister
We all agreed that these kids deserved a special shout out for the effort they put into their edit. Because it's hilarious. Take a minute to watch. You won't be disappointed.
Martin Combi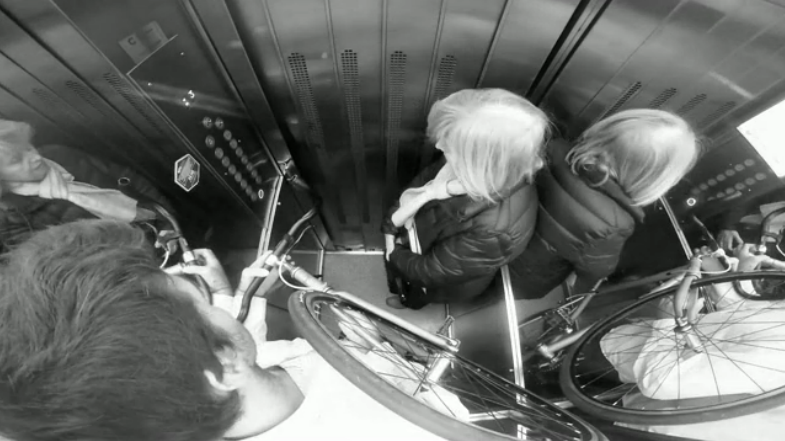 Click the image to watch Martin's video
The production quality of this video is incredible and you'll be frothing to go ride once you see some of the locations they filmed.
See unReal in the Real World
Ready to step into the unReal? The unReal film tour is underway and coming to a city near you! Our next stops include:
25 JUN 2015, ANCHORAGE, AK
25 JUN 2015, BEND, OR
25 JUN 2015, DENVER, CO
25 JUN 2015, KELOWNA, BC, CA
25 JUN 2015, SOOKE, BC, CA
25 JUN 2015, LOS GATOS, CA
25 JUN 2015, BEND, OR
25 JUN 2015, KAMLOOPS, BC, CA
25 JUN 2015, ARLINGTON, VA
25 JUN 2015, SHEFFIELD, ENGLAND, GB
25 JUN 2015, NEWPORT BEACH, CA
25 JUN 2015, HELENA, MT
25 JUN 2015, CANMORE, AB, CA
25 JUN 2015, BRATISLAVA, SLOVAKIA , EU
26 JUN 2015, AVIEMORE, SCOTLAND, GB
26 JUN 2015, WALES , UK , GB
26 JUN 2015, BRAINCROFT, CRIEFF, GB
26 JUN 2015, SANDPOINT, ID
26 JUN 2015, STEAMBOAT SPRINGS, CO
26 JUN 2015, WHITEHORSE, YT, CA
26 JUN 2015, MARQUETTE, MI
And dozens more from California to Great Britain this week...
Check the schedule, buy tickets, and step into the unReal!
unReal will be available on DVD+BLURAY and digital download worldwide starting July 21st