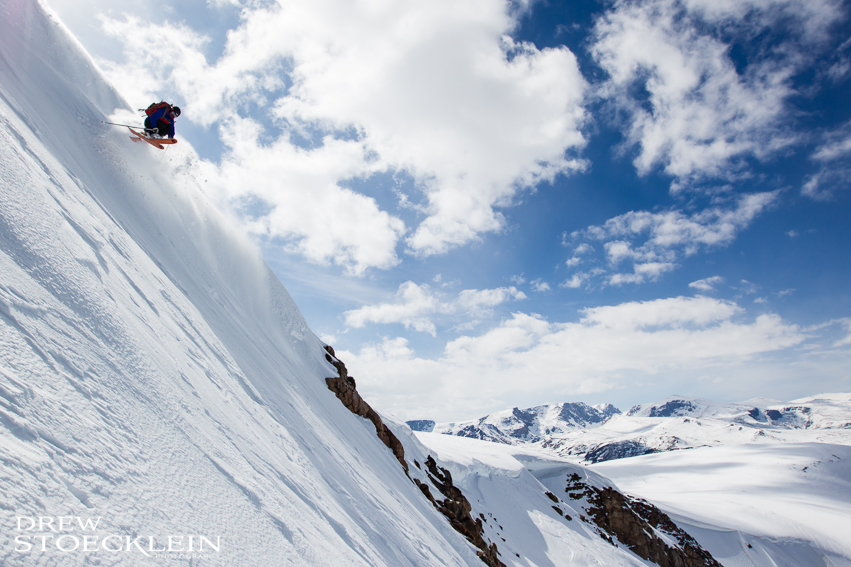 RED LODGE, MT Beartooth Basin Ski Area, formerly known as Red Lodge International Ski and Snowboard Camp, started spinning its lifts this Memorial Day Weekend. Located near 11,000' in Montana's Beartooth Mountains, Beartooth Basin offers big mountain, racing and freestyle terrain for camps and individuals until early July, conditions permitting. The scenic Beartooth Pass Highway, accessing the ski area from Red Lodge, Montana, is scheduled to open Friday.
"The crew has been hard at work digging out the lifts and getting everything ready for the season," says Beartooth vice president and co-owner Justin Modroo. "As always, we've got a great variety of terrain. We have freestyle bump lines, race lanes, a terrain park and also the big mountain aspect, so there's really something for everyone–from the professional that wants an edge on their competition next winter to someone that just wants some June corn skiing."
Established in 1962, Beartooth Basin has long been a destination for international skiers to hone their skills during the late spring months. While originally organized as a summer racing camp by a group of Austrians, the area has evolved to host a variety of camps, events, and competitions, as well as daily skiing and snowboarding for the general public. From its humble beginnings in racing, Beartooth now offers a unique summer skiing setting, surrounded by wilderness and national forest.
"Beartooth Basin offers a great, wilderness experience mixed in with lift access skiing for big mountain skiers, racers or whoever wants to improve their skiing skills in the off season," says Beartooth president and operations manager Austin Hart. "These lifts were put in by a group of Austrians that were Olympic athletes and racers that trained across the world, so there's a great historic value along with having good fun and keeping summer skiing alive."
Prices for 2013 are as follows: $45-full day; $35-hald day; and $20-power hour, in which skiers can take as many laps as they can in an hour. For more information consult http://www.beartoothbasin.com or call (307) 250-3767.