Vasu Sojitra lost his right leg to a blood infection at 9 months old. But rather than letting his disability define him,Vasu has always treated his amputation as a mere hiccup in life. Out on a Limb is a short film presented by Columbia that profiles Vasu's inspiring story and follows him as he ventures deeper into the backcountry to summit peaks, drop into avalanche zones, send cliffs, and ski deep powder lines–all completely unassisted.
This film gained international recognition as a finalist in the Banff Mountain Film Festival and winner of the Winter Wildlands Backcountry Film Festival. Teton Gravity Research is proud to be exclusively premiering Out On A Limb tomorrow on our website. I was able to catch up with Vasu and the director of the short, T-Bar Film's Tyler Wilkinson-Ray, while in Banff about the making of and origins of Out On A Limb.
Where did the idea for Out On A Limb originate?
Tyler: I knew Vasu from kicking the soccer ball around at the University of Vermont. Last November he reached out and expressed interest in entering Columbia's Ski Bum Scholarship and needed a 90 second video. I was in the depth of editing T-Bar's first film, United We Ski, and had not touched a camera in four months. We all have regular jobs, so we woke up at four one morning and went up to Stowe to film. We finished by eight, and I edited it over the weekend. It was fun to do but I thought there was no way Vasu was going to win that contest. Fast forward a month, and he ended up getting second. That is when some festivals started to reach out for the original video.
The original video created for Columbia Ski Bum Scholarship Contest.
We realized we did something people really liked and got the idea to do a longer project. That is how we got the original idea together. But we needed a little money to pull it off, so Vasu started a Kickstarter. After the contest, Columbia reached out with interest to support it, and matched our Kickstarter fundraisings. This gave us the money we actually needed to film a real short.
Vasu: The 90-second clip was the main reason we wanted to do another one. People were going crazy for it. I never really expected anyone to support something I wanted to do for fun. It was really cool to see all the love out there for what Tyler and I are doing.
What was the process in choosing locations to shot?
Tyler: Even though we had support, it was really a shoestring budget. We both work other jobs and are not full-time filmmakers and athletes. Being up here in Banff, and seeing what everyone is shooting on is crazy. I mean, we shot most of Out On A Limb with a camera you can buy at Wal-Mart for 500 bucks. Determining locations was pretty simple. A spring break trip to the Chic Chocs was already happening, so I jumped on that, and we also planned to film in the Vermont backcountry.
Vasu, this is your first time really skiing for the camera. Was there any challenges or nerves when it came to filming?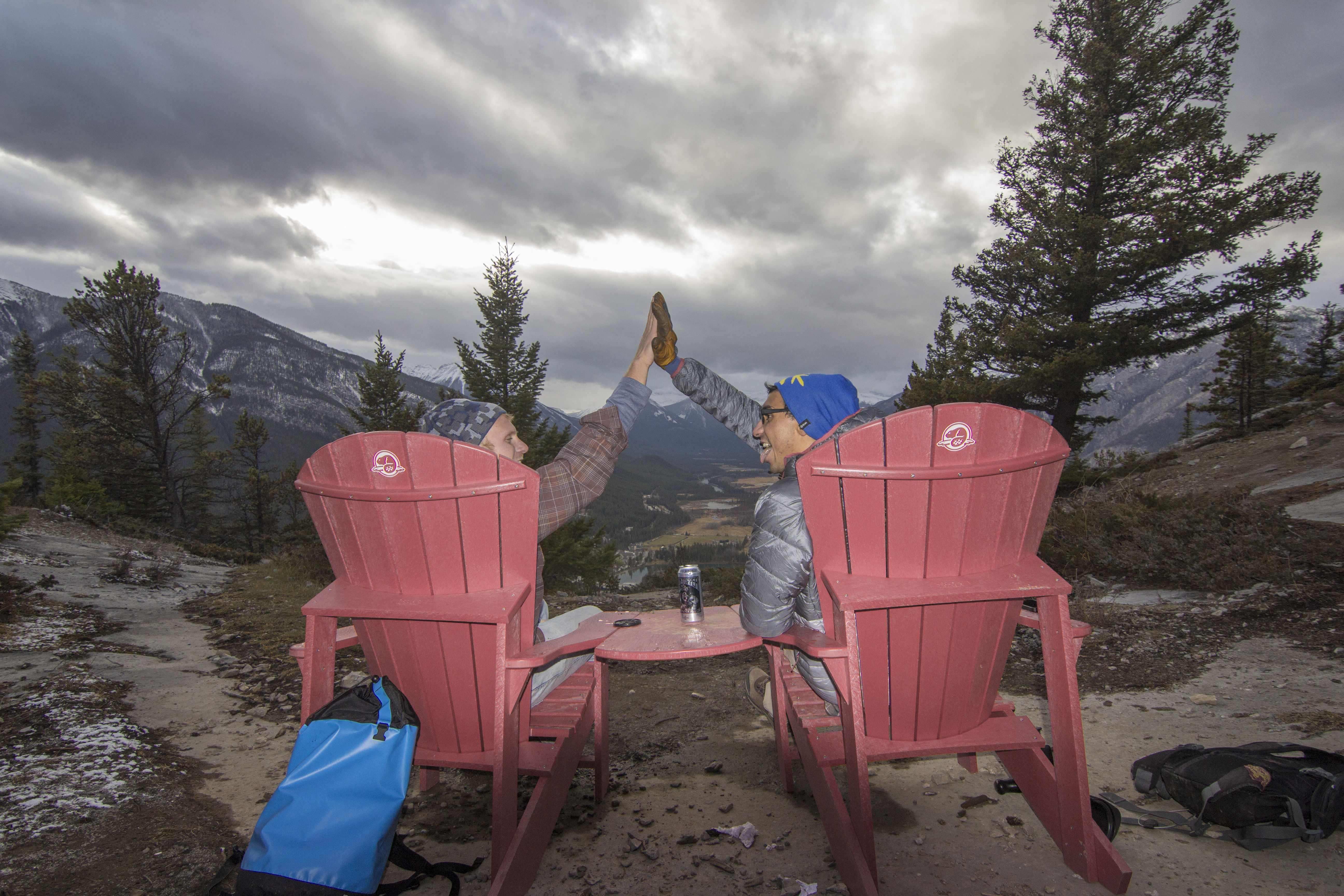 The team celebrating in Banff with some VT Heady Toppers. Photo: Tyler Wilkinson-Ray
Vasu: Filming definitely gets in your head a little bit. I knew we had to get the shot, and usually only had one try at it. When I was in the Chic Chocs and on top of a line, I tried to zone that out as much as possible and just ski as well as I could. Cause it was all or nothing, for sure.
With the skiing, I had to focus on not falling or stopping. Which is ridiculous because halfway down on some of those lines in the Chic Chocs I thought my leg was going to burn off my body. That was really cool aspect, it is such a mental game up there. Even after hiking and climbing all day to get to a line, it was nice to be able to overcome it and get that shot that we needed.
What where the challenges with filming in these places?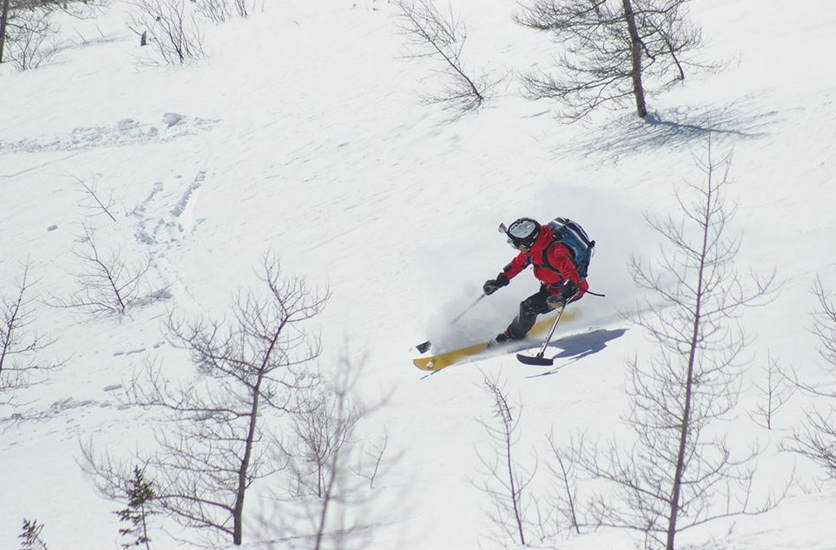 Vasu shredding in Quebec's Chic Choc Mountains. Photo: Tate Colbert
Tyler: I can say from the filmmakers' side, being up in the Chic Chocs and Vermont was stressful. Skiing is hard to shoot in general, because it only looks good the first time someone goes down a line. But the real challenge came with filming in the backcountry with no snowmobile, cat, or heli support. Vasu was dropping these lines and we realistically only have one shot to capture them.
I almost lost a toe, but it is fully grown back and looking pretty normal. I look back on carrying the gear in, and getting Vasu to some of these locations, and realize I will never do that again. I was lugging 50 pounds 6-7 miles while Vasu would try to skin in and get up something, ski it and get out before dark. Most days we were out for 13 or 14 hours for just one shot.
It turned into a lot of cold days, too. I almost lost a toe, but it is fully grown back and looking pretty normal. I look back on carrying the gear in, and getting Vasu to some of these locations, and realize I will never do that again. I was lugging 50 pounds for six or seven miles while Vasu would try to skin in and get up something, ski it and get out before dark. Most days we were out for 13 or 14 hours for just one shot.
Once filming wrapped what was the plan in the editing room and for the film in general?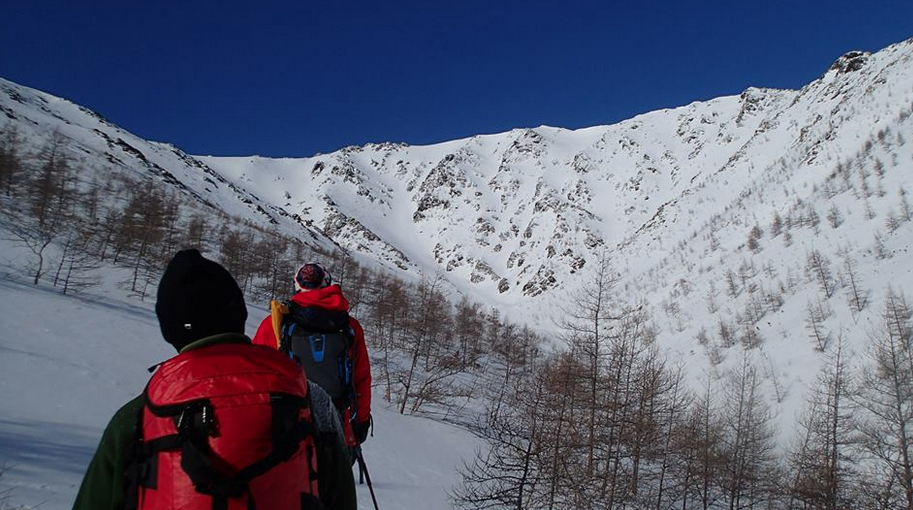 Skinning out for another 14-hour day in the Chic Chocs during filming for Out On A Limb. Photo: Chris Cullaz
Tyler: I think the mentality going into editing was to keep it short and concise. Vasu was involved the whole way through, which is pretty unique for a filmmaker and athlete. We had a lot of conversations and dialogue about the direction we wanted to go. Once we finished, submitting Out On A Limb to festivals was always the original goal for us. I don't think either of us really had the expectations for it to go where it did. It has been pretty wild. We heard we won Winter Wildlands and that we had gotten into the Banff Mountain Film Festival in the span of two days. It is still going around, and there hasn't been a single festival that has turned us down yet.
You premiered Out On A Limb at Banff. What was that like?
Vasu slashing pow in a screenshot from Out On A Limb.
Tyler: We went up to Banff for the premiere and they took us backstage. The first guy I meet was the founder of Sherpas Cinemas. I was like "Holy crap! This is a whole other level." They showed the JP Auclair segment from All.I.Can. and talked about the recent losses to the ski community.
Vasu: Next they showed one of Andreas Frannson's edits from last year, and did a dedication as well.
Tyler: Then we were up. I was pretty nervous to follow these big name athletes who just passed away. So going up after them I was like "Oh, man..." We showed Out On A Limb, and the crowd seemed to really enjoy it. There was a lot of cheering, which was big affirmation, and I was happy it held up to the standard that had been set.
Ever since the show, everywhere we go people have been going up to Vasu and asking to get their picture taken with him. We had this one women who was gushing about how much of an inspiration he is. She had never gone in the backcountry and after watching our film she had a real excitement to get out there. Those moments make it worthwhile.
Josh Dueck, of Freedom Chair fame emceed the night. Vasu did you to talk with him at all?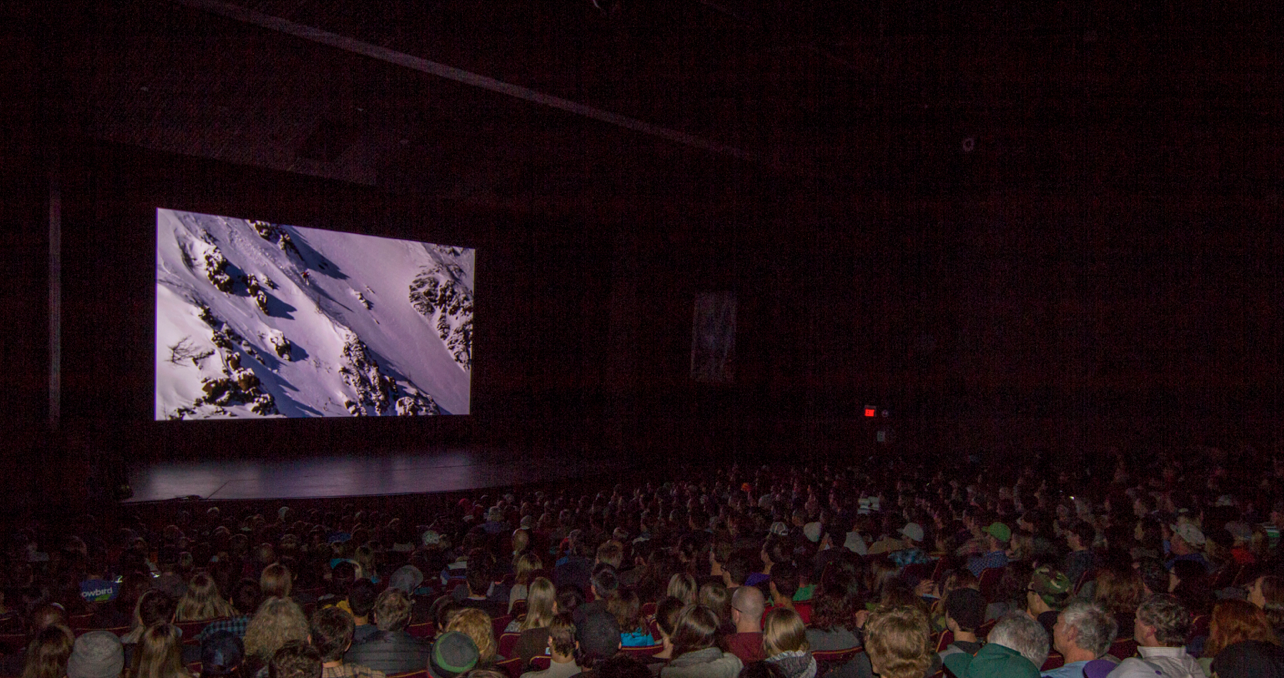 Vasu: I talked with Josh for a while. He is definitely a great role model for adaptive athletes. He won a gold medal at Sochi, which was awesome to hold. It was cool to talk to him about adaptive climbing, which is something I have been trying to get into. I want to keep talking with him and hopefully do a project in the future. He was really stoked about showing this film because it is really similar to what he does.
What is next for T-Bar and Vasu?
Tyler: Being here at Banff has been an affirming experience that this is something I want to keep doing. As Far as T-Bar/Vasu collaborations, I believe there is opportunity to do a lot more. With Out On A Limb, we just filmed where we were able. We did not pick ideal locations, instead places where it was easy to go and film. I think we only scratched the surface of Vasu's skiing ability, and there is a lot more to be shot. As I mentioned before, getting Vasu and Josh out together would be really fun. There is a lot of skiing ahead of Vasu.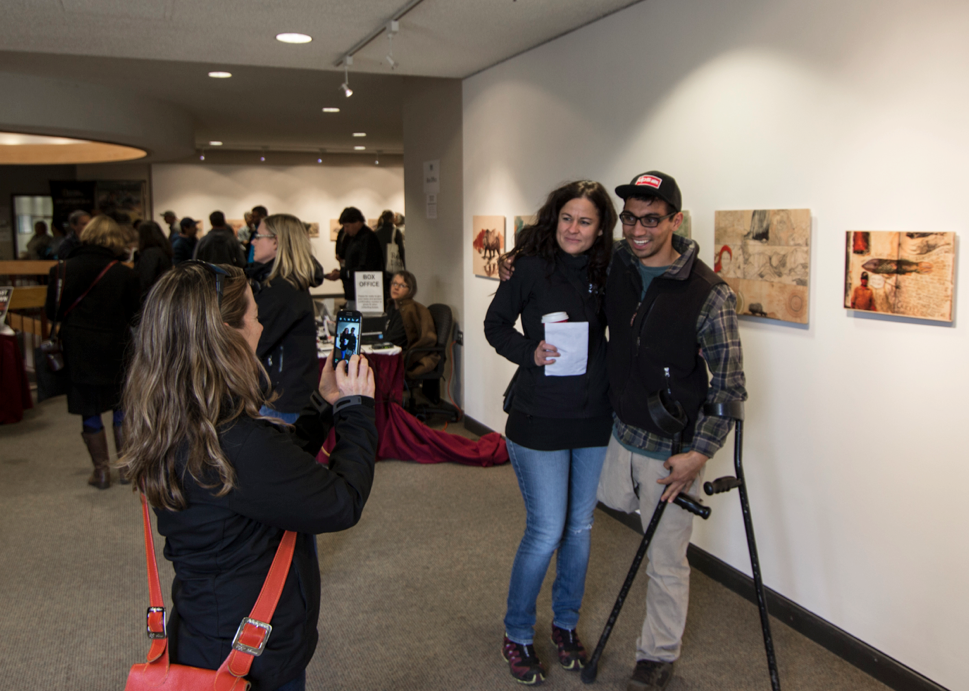 Vasu: I have a degree in engineering...but I'm letting this play out. All this happened and it had a big snowball effect, so I just kept rolling with it. I climbed the Grand Teton. I did a short film on that, and I hope that it will be finished soon. I am working with the local adaptive sports program in Bozeman called Eagle Mount. I will be helping with them to direct the ski program at Bridger Bowl. Just recently, I started an adaptive climbing club with them at the local climbing gym. My goal is to try and spread awareness to see if any of those athletes are ambitious enough to go to nationals for paraclimbing.
I really hope to get more companies to help me with these projects. Columbia has been involved, and I just signed with DPS, which is awesome because in my opinion are one of the best ski manufactures out there. I know I am going to keep pushing myself. I can ski gnarlier, steeper lines that even some able-bodied people are scared of. I'm interested in doing some crazy stuff. People love that I am good skier in this film but, I don't think they have seen the half of it.