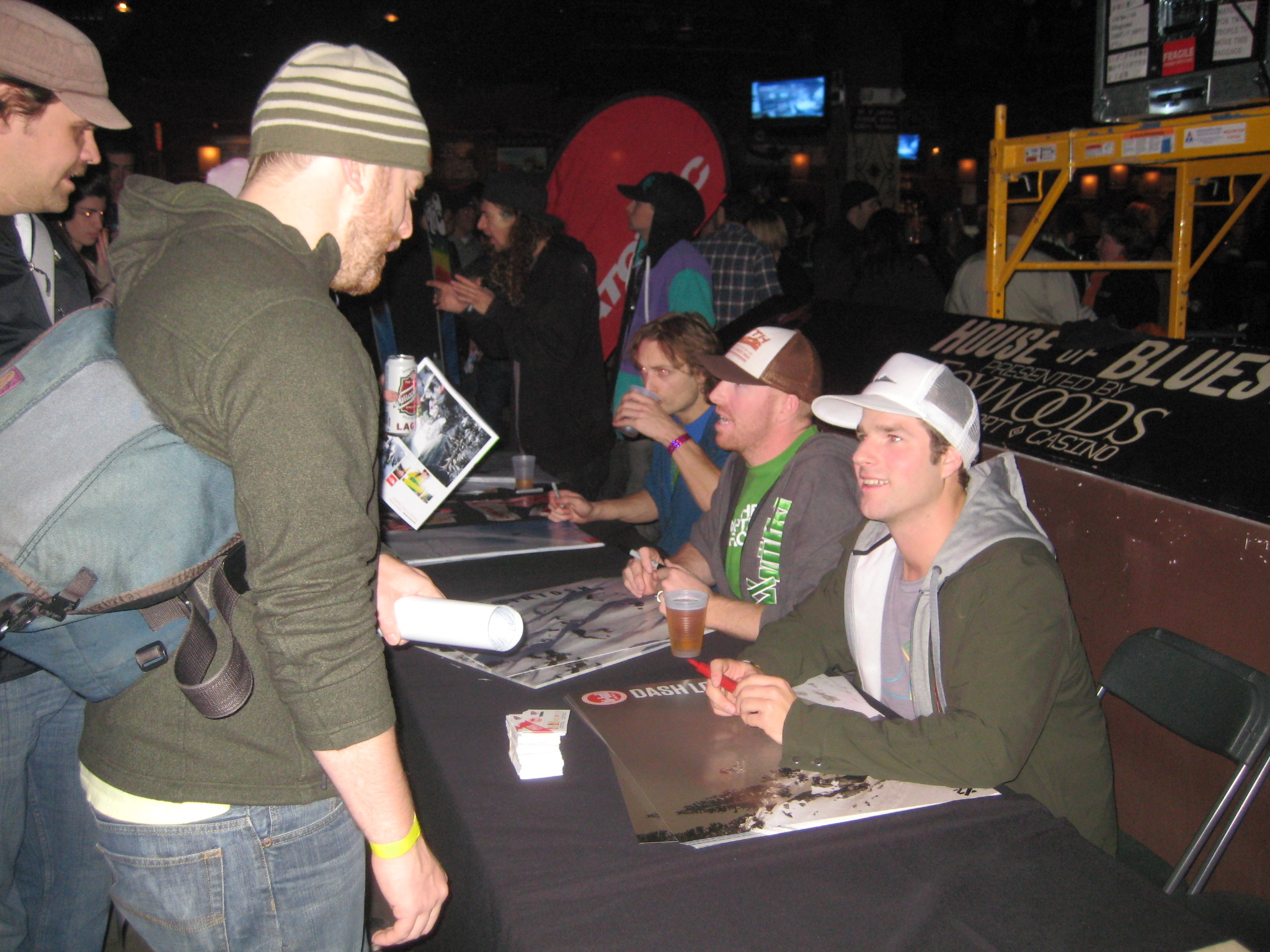 Those of you who were there last year knew what to expect. Those who weren't, well, lets just say we heard a whole lot of stoked people before the movie even started. The House of Blues once again proved itself one of the sickest stops on the TGR tour. A huge crowd came out to check out Light the Wick on the massive screen, meet Sage Cattabriga-Alosa, Dana Flahr, Dylan Hood, Dash Longe and Ian McIntosh, and maybe, just maybe, have a beer or two.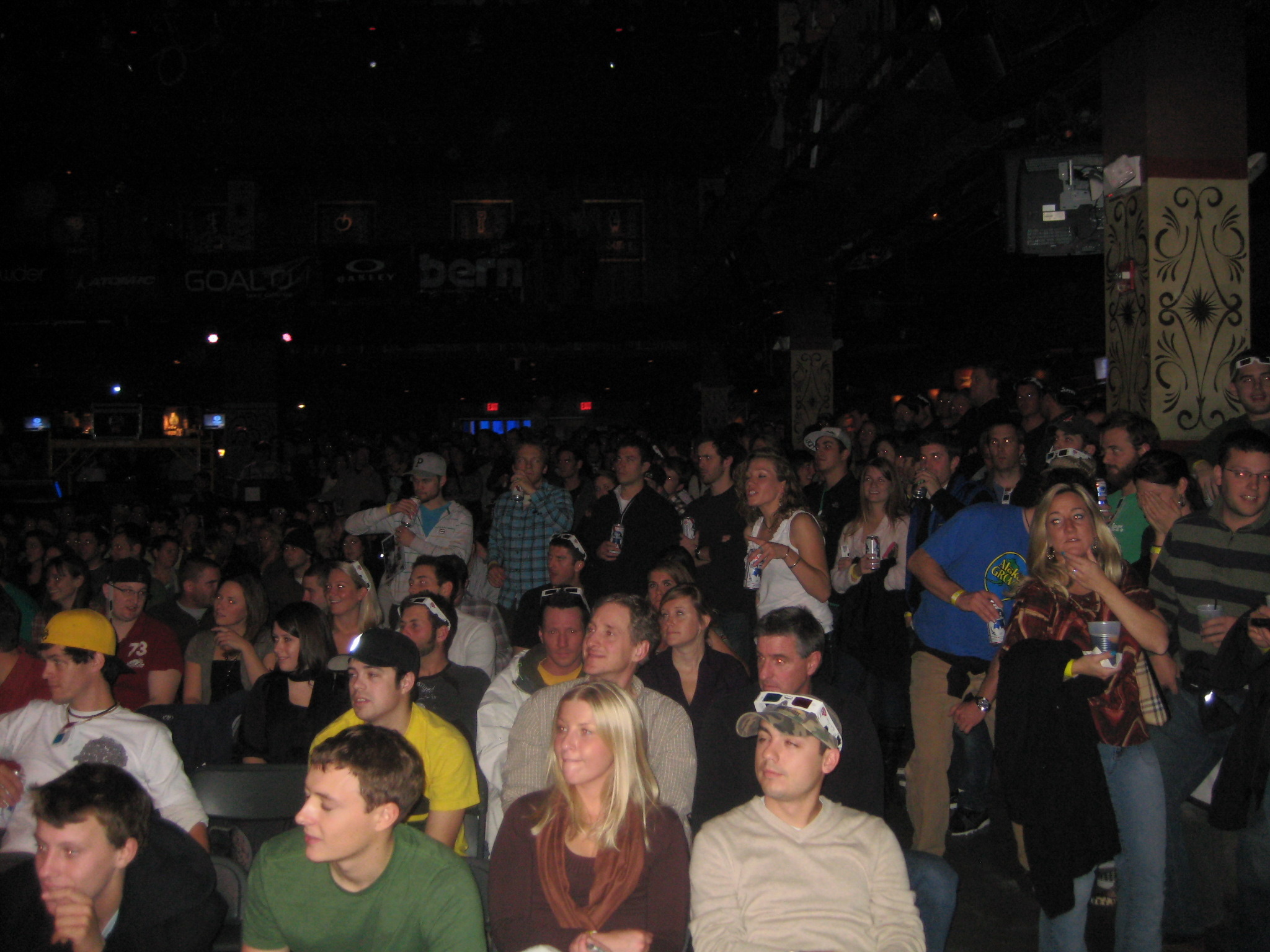 The party got going quick - everyone was in a good mood - whether from the 2 for 1 lift tickets that EVERYONE got from Sugarbush Resort, from the vibe at the venue, or maybe, just maybe, from having a beer or two. Once the intros started, the stoke got even higher. Proudly sporting his Movember moustache (donate to a great cause with the TGR team at http://us.movember.com/mospace/517814), Ryan and the boys – Dana, Dash, Dylan, Ian and Sage – got the crowd fired up by raffling off a ton of prizes from our sponsors.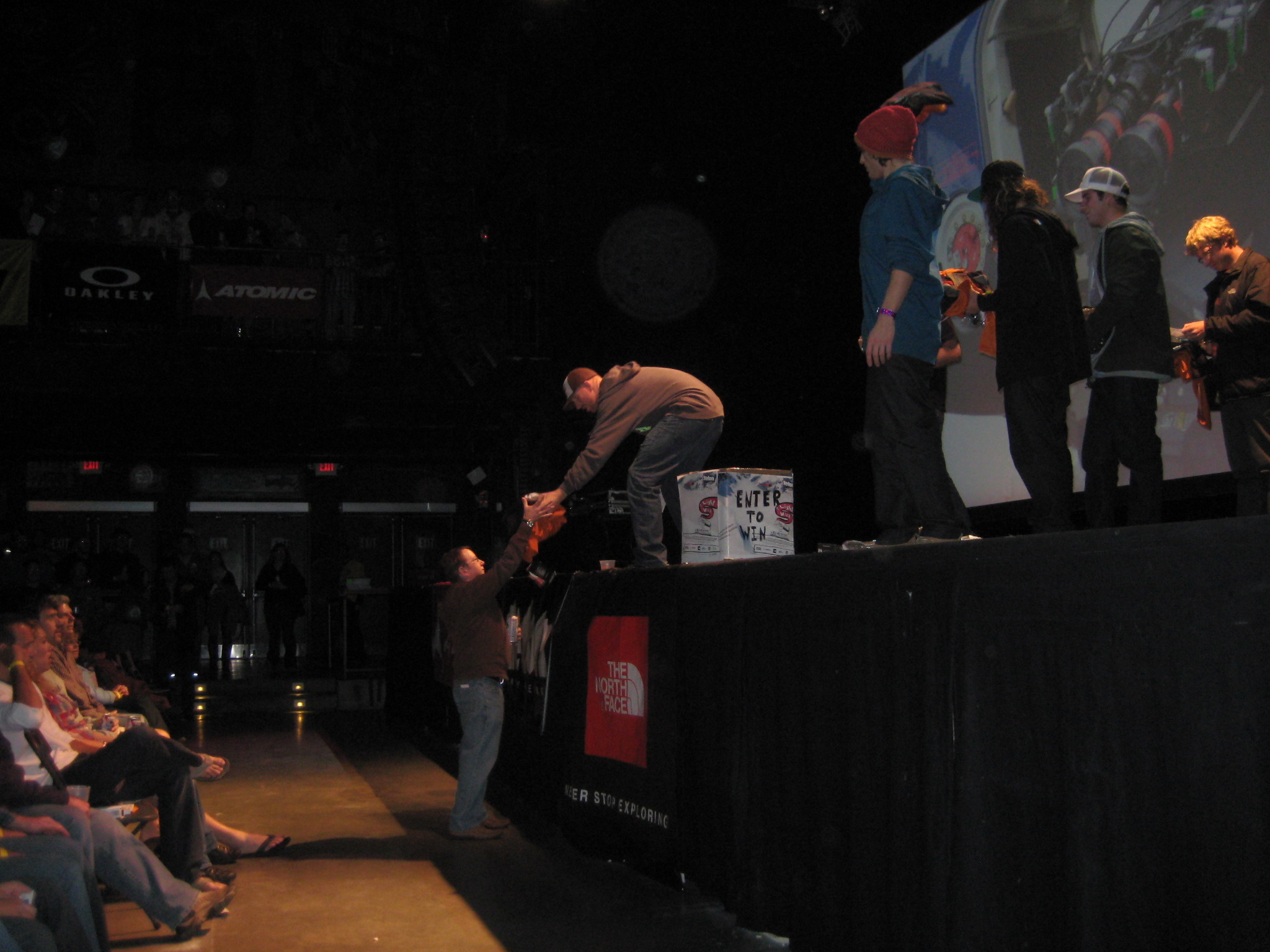 Winners from all three levels of the venue were stoked to hear their names called for prize packs of TGR and The North Face apparel, DVDs, a Ripxx tracking device, a Sugarbush season pass, and of course skis from both Volkl and Atomic, and much, much more. Nobody was more fired up than this guy though – we haven't seen anyone this excited in a long time, he ran around for a good five minutes feeding the entire audience with how stoked he was – understandable since he won a sweet pair of Atomic Bent Chetlers.
It was another great night and another incredible turnout in Boston. Can't wait to head back there for the premiere of Jeremy Jones' Deeper at the IMAX (yes, the IMAX!) on November 30 – those shows WILL sellout so make sure to get your tickets in advance - available now without any ticket fees at http://www.tgrtix.com/tickets/deeper.