Brody Leven on Denali Photo:Jeremy Jones
When Brody Leven isn't in the mountains, it's safe to assume that Brody Leven isn't. The professional ski mountaineer and storyteller has logged more laps in more places in the last six months than people dream of throughout the course of their lives. Leven describes his job as "being [himeself], sharing [his] experiences, and engaging people." We caught up with him fresh on the heels of his most recent "vacation" on the summit of Denali to find out how someone who didn't have Facebook a little over a year ago has evolved into a media juggernaut, hell-bent on being in the mountains, and making you want to come with. In his words, here's how he does it:
It just started to work for me this year. You're constantly engaging with new people. This year is the first year that evolution hit a mark where I can make a living doing it. I can say this is my job.
People like to hear, to see, to read about adventure skiing. They don't necessarily like to do it. So I needed to become a good storyteller.
I really wanted to differentiate myself from every other professional skier. What I ski, the way I ski it, and the way people are exposed to it and inspired by it. I don't want people to just see my picture in a magazine, or see my segment in a movie. I wanted people to be able to engage with me and my adventures.
Brody mastering the selfie in Romania
One of my majors in college was very writing intensive, and I didn't like writing. At all. Immediately after graduation I rode my bike across the country alone, and wrote in my journal every night so I could remember the trip when I'm older. I finished the bike ride way earlier than I thought and got bored. So I decided to share all those journal entries on a blog I started verbatim.
That quickly morphed into me writing stories.
I wasn't very connected at all. I didn't get Facebook 'til this time last year. I've had my blog for two and a half years.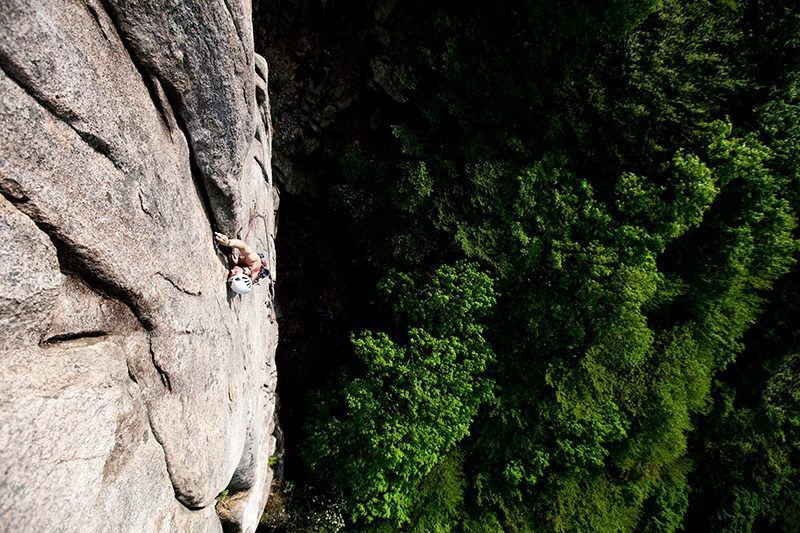 Korea. Photo:Jonn Jeanerett
My lack of experience ends up making it a good story. I'm really real in my storytelling. I don't try to be a person or an athlete that I'm not, but I'm pushing myself to my limits the way people either want to or do.
For a long time that wasn't making me any money. I viewed it as starting a company. I might not have a single customer, but I need to be open. Even if I don't sell it, or no one will read it, but when the time comes, I'll have a history in storytelling.
Iceland. Photo Haukur Sigurdsson
I didn't start doing things that were crazy, or new, or cutting edge in any regard. I started doing things I knew people wanted to hear about.
It is an ongoing process. It's not like I ski for six months and then tell stories for the next six months. I'm working on my Denali trip, but then I go in the mountains every single day.
I don't get vacations. I have to push content out every day.
I want to become one of the best ski mountaineers in the world. And if there is a storytelling aspect to all of that, it's all the better. Because that takes such a variety of skills and a variety of locations, hopefully it will expose me to the rest of my life.
Skis make great rappelling accesories. Photo: KT Miller
For a complete compendium of all things Brody, go to his website brodyleven.com