Angel standing in some of the defunct buildings of Kosovo. Jill Garreffi Photo
Skiing is an amazing vehicle that can take you to obscure places around the world. This was never more true then when TGR sent a film crew this past month to film in Kosovo. Located on the Balkan Peninsula, Kosovo declared its independence from Serbia in 2008 and the state is not even fully recognized throughout the globe. TGR athletes Johnny Collinson, Angel Collinson, and Forrest Shearer descended on the republic to explore new zones for next fall's ski and snowboard film. I talked to Johnny and cinematographer Dutch Simpson about their experience in Kosovo for this edition of #TGRonLocation.
What was your first impressions of Kosovo?
Dutch: We flew in during the day into Pristina, which is the capital. It just got flatter and drier, basically a desert. The place was pretty kicked in, and you can tell Kosovo is a developing country. It was a two hour drive to the Brezovica Ski Resort, where we are staying now. We started driving up this valley and the mountains started to pop up. We were surprised to just see mountains in the first place.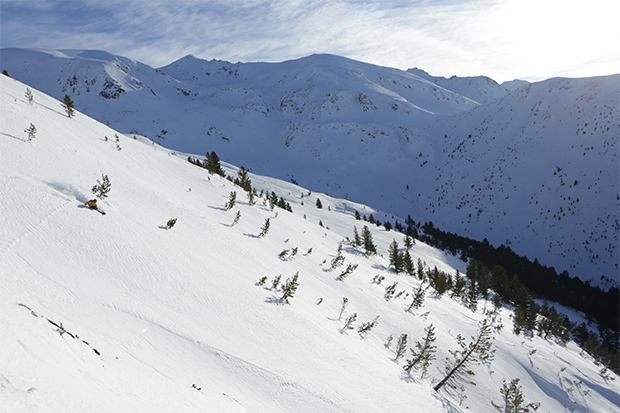 Johnny shreds some of the terrain Kosovo has to offer. Dutch Simpson Photo
Johnny: It is super sick here. It is very low key, old school resort. Compared to Japan, the terrain here is amazing, with cliff bands everywhere, sick little couloirs, and airs. These are nice big mountains to ski, now we are just basically waiting on the snow.
It is a full 180 from being in Japan. There, it was mellow pow skiing, and much more clean, tidy, and touristy. At Brezovica, there are dogs running around, garbage, and torn-up buildings from the war that happened here. The resort has a lot of old gondola towers and chairlifts that fell into disrepair and never really used again.
What is the ski scene like in Kosovo?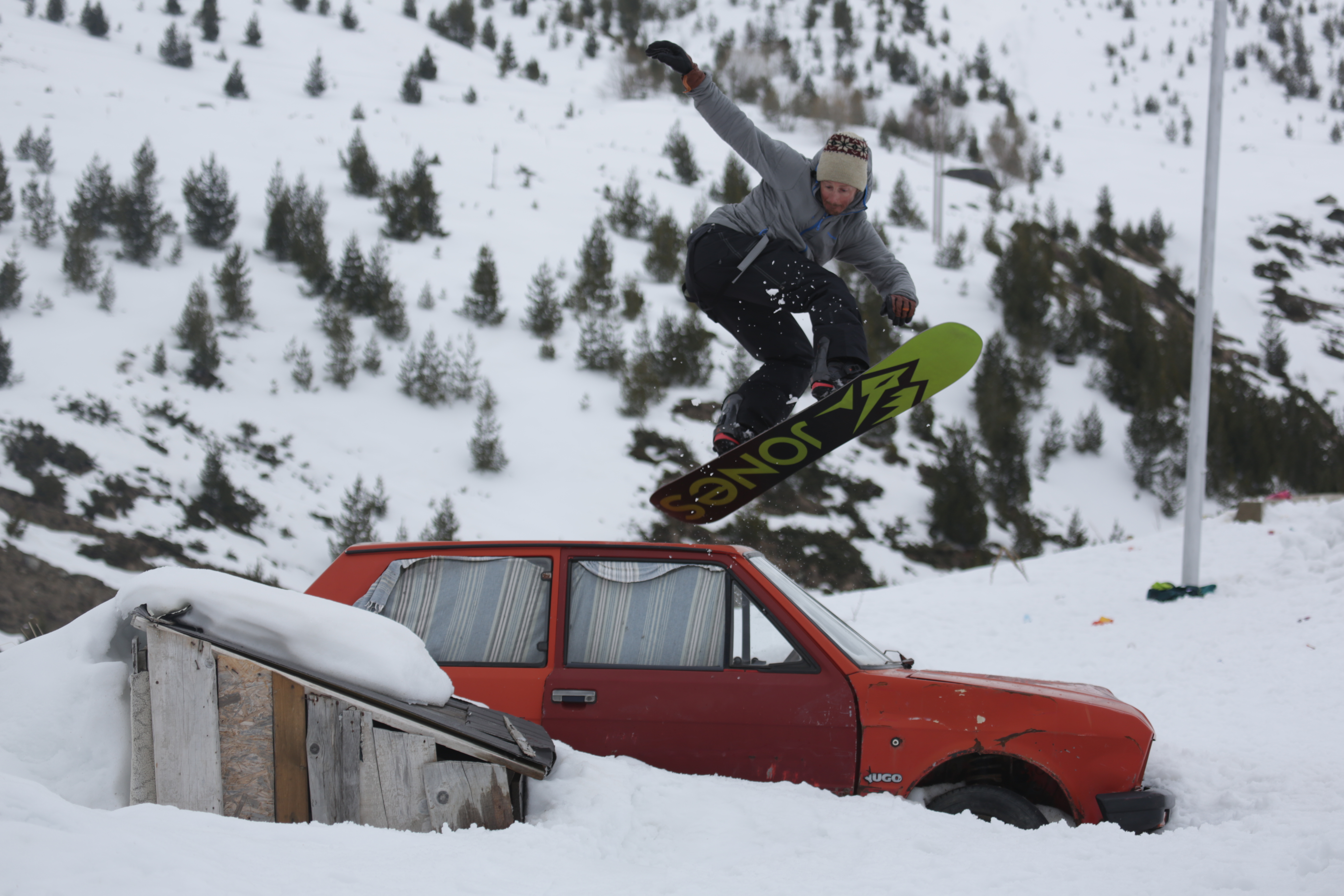 Forrest jibs an old car. Dutch Simpson Photo
Dutch: During the weekdays, we found it is mostly high-class folk. On the weekends, there is a pretty big town about an hour away where they bus in a ton of people. There are hundreds of people skiing in rear entry boots and jeans.
The ski rental scene is hilarious. Guys with vans and trucks just have a bunch of shit boards and skis. They throw people boots that don't fit and find a binding that works. People just end up destroying themselves. A lot of people just ride the chairlift up and go around and come right back down
There are few core people that are into skiing, probably about five. We tell a lot of people who ask we are from the United States. They are like "Why the fuck are you here??" They don't really understand why we would come here to ski.
What are people's reactions to seeing you guys?
Johnny chilling on a cat during a bluebird day at Brezovica. Dutch Simpson Photo
Johnny: They are psyched. Random people on the hill will ask to take a picture with us. You can tell they just don't see a whole lot of outside folks, especially from the ski industry. There really isn't a lot of tourism here, so everyone is fired up to see us.
What is the terrain like?
Dutch: There is a lot of chairlifts, that don't run so you have to bootpack to the top of those. What is inbounds looks awesome. We are really excited about it, but the conditions haven't been there yet. It is a lot of shoots, a few couloirs, and a lot of rolly terrain. We have compiled a pretty big tick list. t is super fun, but the snow sucks right now.
What are your guides like?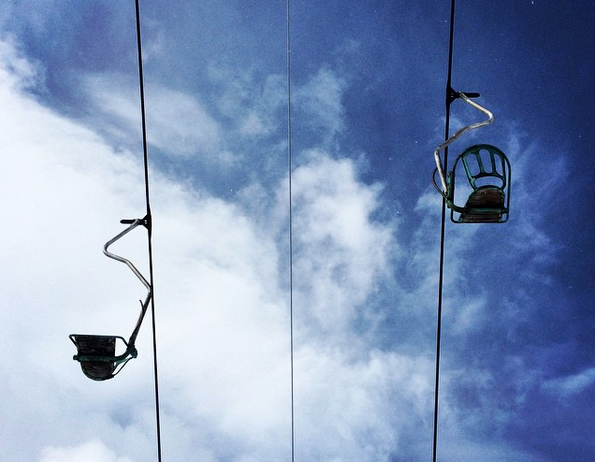 A broken single chair. Forrest Shearer Photo
Dutch: This guy that we call "Super Hamdi" is our local guide. The two liaisons that are putting the whole show on are these guys Seb and Opus. They are characters, and we have been putting them on camera. They are the reason this whole trip is happening, and have helped out TGR in this area before.
Johnny: Super Hamdi is this little muscle beach dude with pipes ripping out of his t-shirt. He is like 5"5' and weighs 180 pounds of sheer muscle. He is good at everything, and knows everyone. We walk into a bar, and all of sudden have beers in our hands. When we go to pay, and people are like "No, no, no!" He does the grooming here, makes the coffee, is best snowmobiler on the mountain, and a sick skier.
Future plans?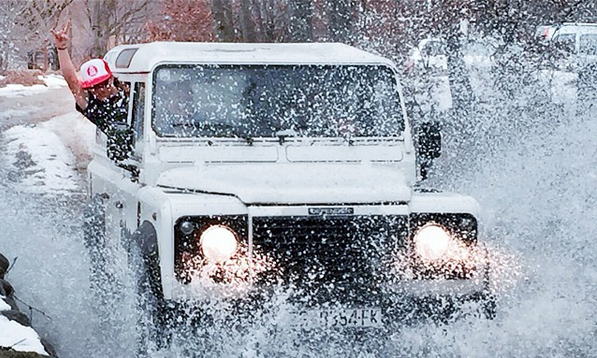 Down day fun. Johnny Collinson Photo
Dutch: We are going to this rufugio that Seb and Opus are keeping pretty secret, so we don't know exactly what we are jumping into. It is across the valley from where we are, and in one of the highest peaks in the country. For now, we are just waiting for a weather window to open up.