Ahhh Boulder, college-town-meets-ski-town, the next insane stop on our whirlwind Colorado tour. The early show was a huge success, and we were stoked to see a neverending line of people circle the block, jumping around and pumped for the next showing. And then the late show COMPLETELY went off. A sold-out, 150% packed house made sure the bartenders were busy (whiskey, anyone? I mean anyone have any? Cuz the house practically ran out!) and turned into one of the rowdiest crowds of all time. People were jammed into seats and standing 3 deep along the walls, and the athletes just kept pelting the crowd with giveaways. (I saw a girl yell at someone about getting hit in the head, but then she realized it was a shirt, and she was psyched!) Off the charts. We heard at least 18 people scream 'all I want to do is SKIIII!!!!!!' and yes, there were people doing snowdances in the streets after the show. Seth Morrison, Dylan Hood, Cody Townsend, Todd Ligare, and Erik Roner made their appearances, and four lucky shredders were amped to win Salomon Shoguns, Armada AR6s, Gotamas, and Dynastar XXLs.
Fans were actually super bummed to leave the theater that night ­ but everyone moved on to the bars on Pearl Street, and kept the party raging really hard at Bacaro and the Sundowner. Cody Townsend, Todd Ligare, Nate Abbott, and Freeskier's Matt Harvey were crushing entire bottles of the finest vintage $5.99 Cooks champagne. At the bar. Let's just say the premiere caused a huge scene and of course we wouldn't expect anything less. We did manage to drag ourselves out of bed the next morning in time to go shred at Loveland though - ­ more on that to come soon!
Welcome back, winter season! Thanks for keeping us up all night Boulder, and for holding true to the college ski town form you're famous for. Special thanks to Boulder Freeride, Woodward at Copper, Christy Sports and of course The North Face Store in the 29th Street Mall.
Off to Seattle and Portland for Aaron and Julie -- Portland at the Aladdin Theater on Friday the 23rd and Seattle on Sat. the 24th at the King Kat Theater (which was 90% sold out as of Tuesday... Wait it's a 1500 person venue -- must have something to do with the Steven's Pass Segment and the free lift ticket everyone gets at both of these shows!)
**TGR at Boulder Theater!**
**Packed house in Boulder**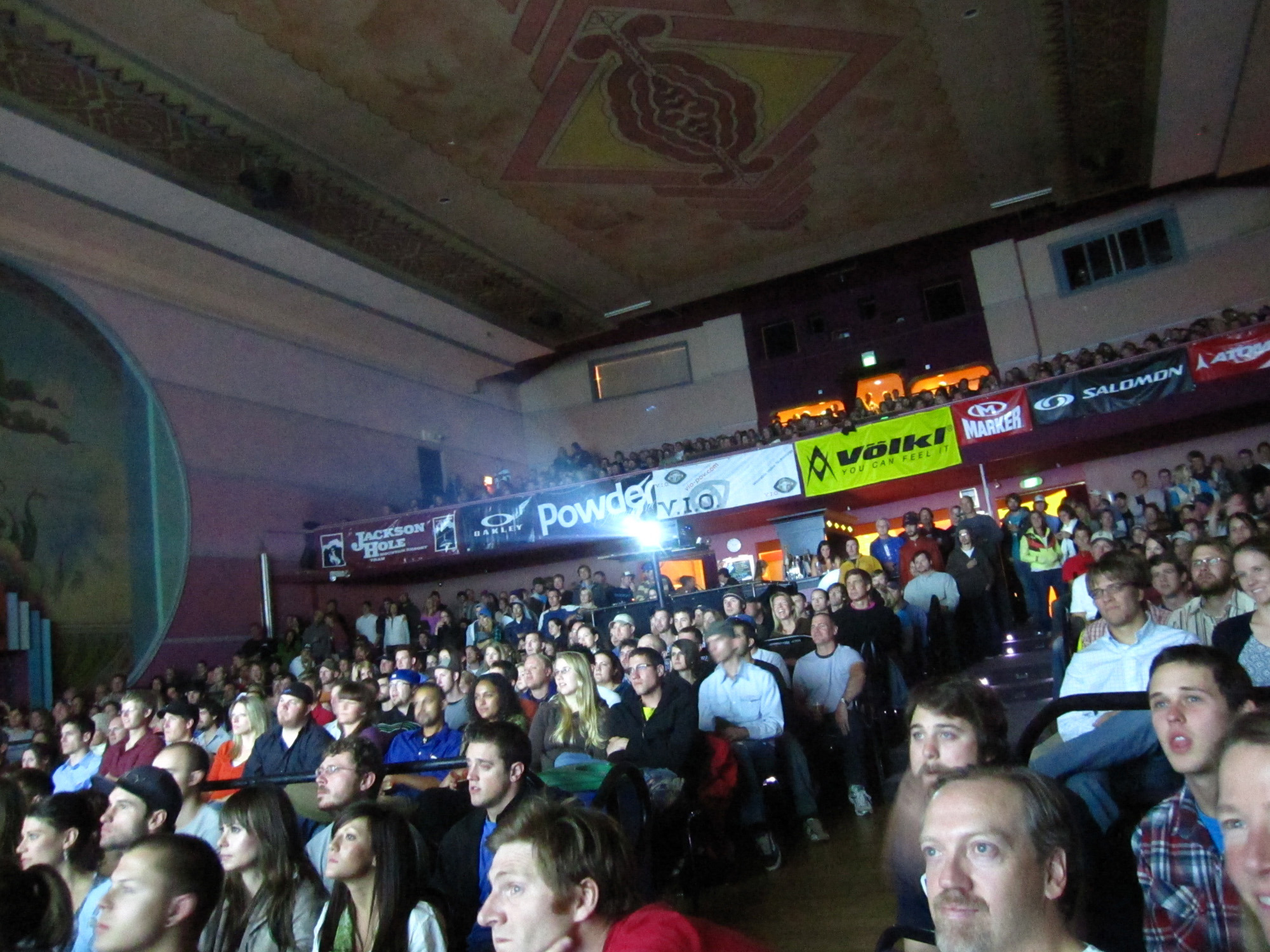 **The crowd couldn't get enough! The yelling and whistling never stopped.**
**Seth Morrison and Cody Townsend took a break from signing posters to pose for fans.**
**People were raging before the movie even started.**
**Todd Ligare was PUMPED to give away a pair of Dynastars!**
**Todd Ligare enjoying the finest champagne.**
**Nate Abbott and Matt Harvey continued the champagne trend. There were quite a few bottles floating around.**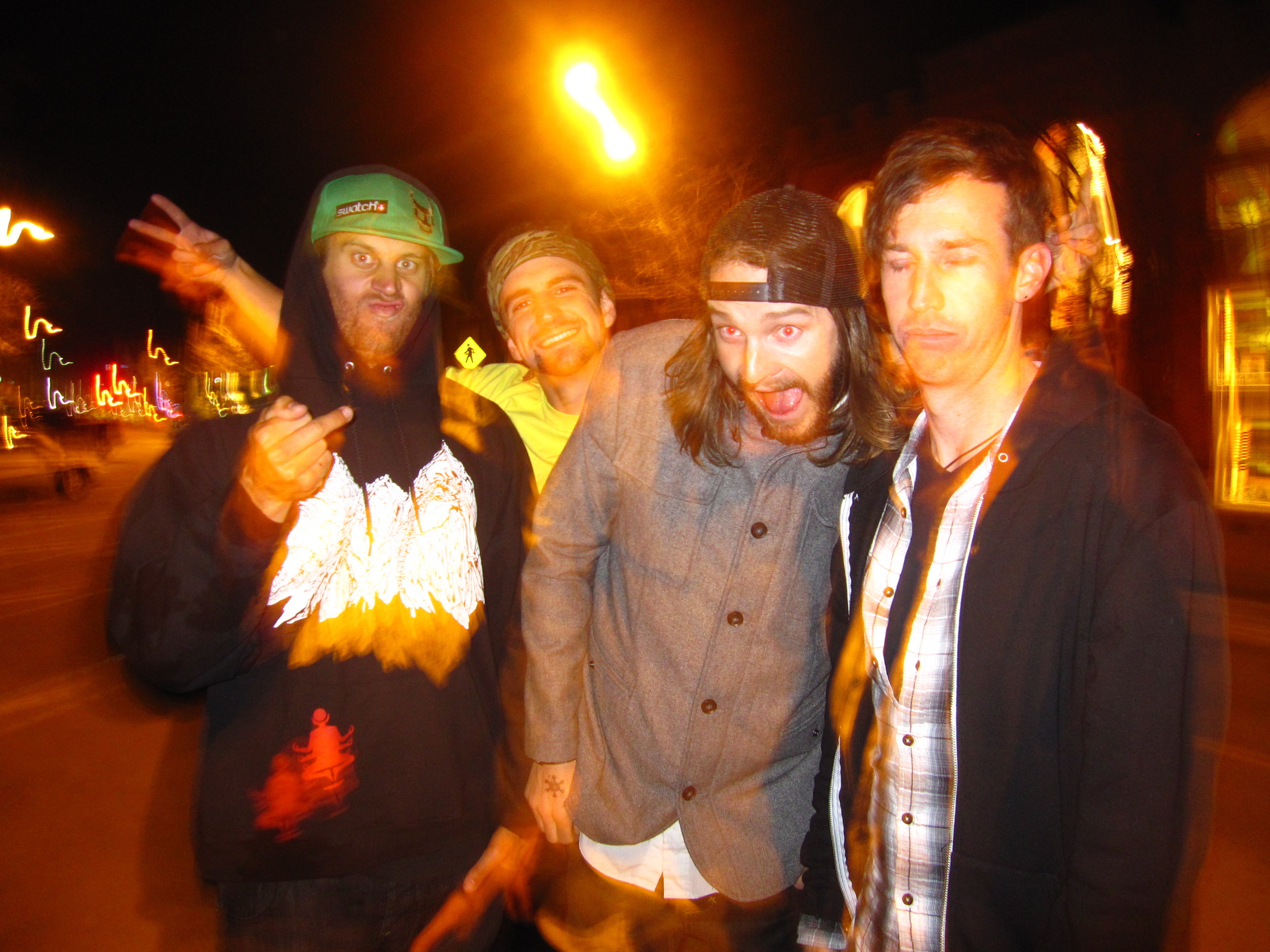 **Mayhem in the streets. Cody Townsend, Bungy, Todd Ligare, and Nate Abbott crushing it on Pearl Street.**