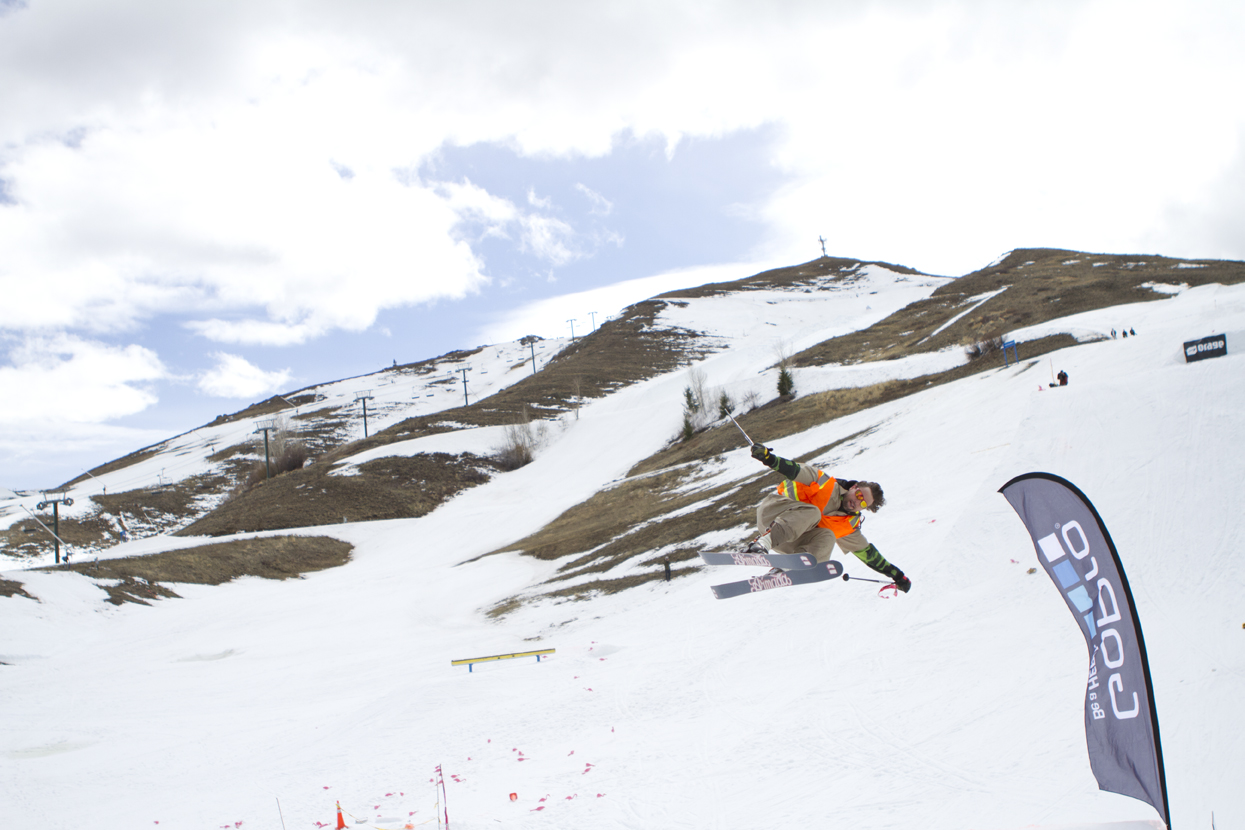 A heap of burlap bags and pink lawn flamingos lay smoldering, Ronald McDonald is on all fours vomiting, and a what appears to be a gang of bikers is grabbing every girl they can lay their hands on and carrying them away.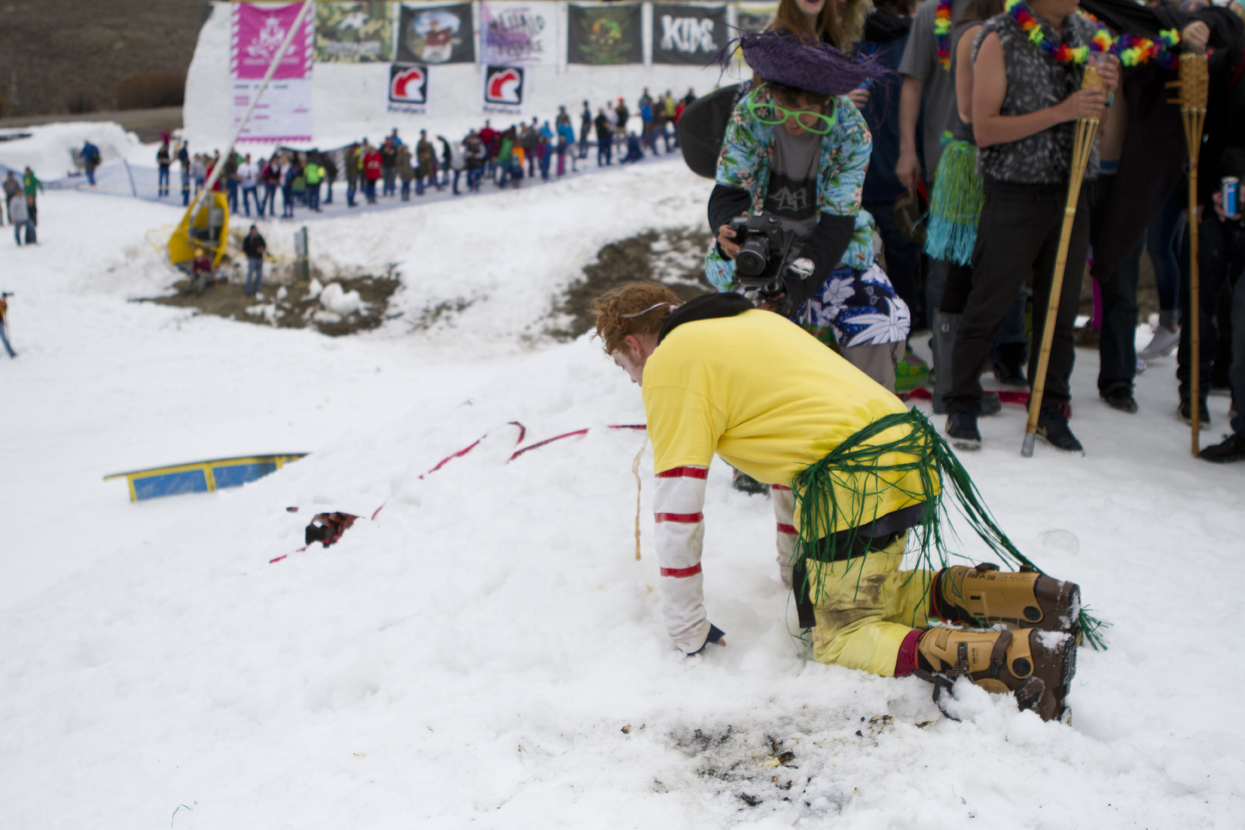 No, it's not the set of a post apocalyptic horror movie, it's the eighth edition of the Orage Masters. After a two-year hiatus from the freeskiing scene, and on the eve of freeskiing's Olympic debut, the Orage Masters is a gasoline-soaked breath of fresh air. The competiton brought together eight film crews, pitted them head to head in a single elimination format, and let the other teams determine who won each match up.
Instead of scoring on trick difficulty, amplitude, style, and speed, teams were judged on overall impression, antics, and fun. Or something like that. At one point the Level 1 team got a perfect ten score that was reduced for egg-throwing antics from the night before. There weren't any appeals to the International Olympic Committee though, just loud cheers from the crowd.
The day started with theatrical skiing antics from Traveling Circus, Toy Soldier Productions, Inspired Media's, 4bi9 Media, Level 1, Stept Productions, The Kids, and a wild card crew named Me Gustan Aviones.
Skiing prowess weighed in just as heavily as antics while competing however, as teams like The Kids—short Sean Pettit due to an injury—made it to the semi-finals thanks to big moves and gasoline. They were ejected after being warned not to light anything else on fire. Their response, as well as the crowds was a big "F-You!" The Masters isn't winning, but having fun.
And fun was had. When finals came around the entire scene was in full party mode. Level 1 and 4bi9 each dropped more doubles than an In-N-Out over a 20-minute jam session that was complete with a party going on right in the middle of the course. Whiskey flowed like beer flowed like wine. The landing of the final jump was littered with costume parts. Ronald couldn't stop puking. Little John Strenio tossed a triple back flip through the middle of it all and helped seal the win for team Level 1.
The awards ceremony was short lived, and all the oversized victory checks wound up on fire. Who needs pageantry when there is a party going on in the parking lot?
Events like the Orage Masters are important. Freeskiing has reached a level of competitiveness, professionalism, and maturity that warrants Olympic recognition, but at the end of the day, it's only skiing. Mike Nick and Orage brought that to our fullest attention at this year's Masters. Sure skiing might get cast into the mainstream public eye next year in Sochi, but for those of us who are lucky enough to know skiing already, this is a firm reminder of why we keep doing it. You know, fun with friends, the freedom of the mountains, and of gallons and gallons of gasoline. Right?