Dale Talkington just snagged what is possibly the biggest pay day in freeskiing history. At the world premiere of Teton Gravity Research's Way of Life, Talkington was crowned the winner of TGR's inaugural Co-Lab contest.
During the winter of 2012/2013, TGR set out to find a fresh crop of talent—and, arguably, the best up-and-coming skier in the world. To do this, the company created the Co-Lab. With a $100,000 cash prize on the line, this open-source film contest attracted skiers and filmers from around the world. The Co-Lab aimed to give them both the platform to showcase their skills and the freedom to use their own voice.
Out of nearly fifty submissions, the public selected the top eighteen segments and a panel of industry experts selected three additional wildcards. These twenty-one skiers then chose the $100,000 winner from within their ranks. The top twelve segments—also determined by these skiers—will serve as the foundation of the Co-Lab film, which TGR will release in late October.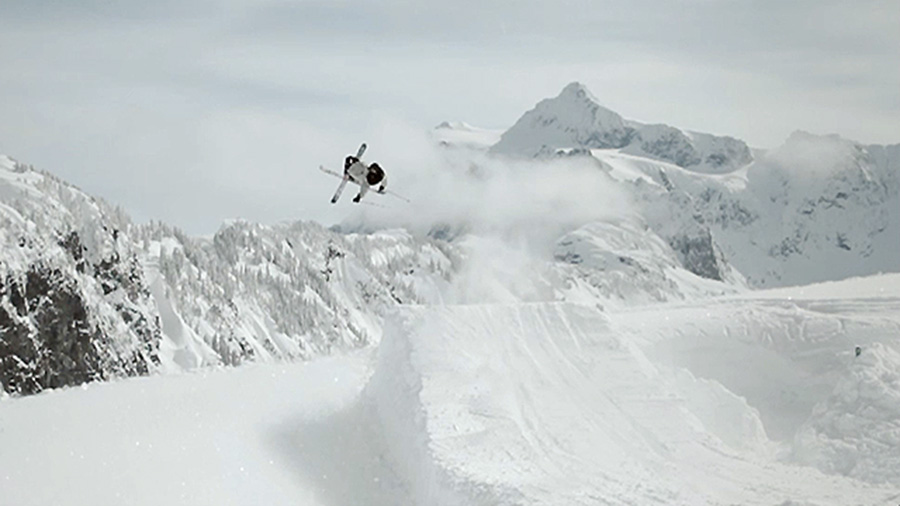 During the initial public voting window, Talkington edged out Randy Evans. And during the subsequent category voting—which was also open to the public—Talkington snagged top honors in the Most Progressive, Best Stomp, and People's Choice categories. During the athlete voting period—which determined the winner of the Co-Lab's $100K prize—Talkington also emerged victorious.
Talkington's film, produced by 4bi9 Media, provides a glimpse into both the future of freeskiing and skiing cinematography. And while the film showcases Talkington's talent on the snow, it also reveals the skills of filmers Mike McLeod, Andrew Napier, Tom Arnell, and AJ Dakoulas, who also served as the film's editor.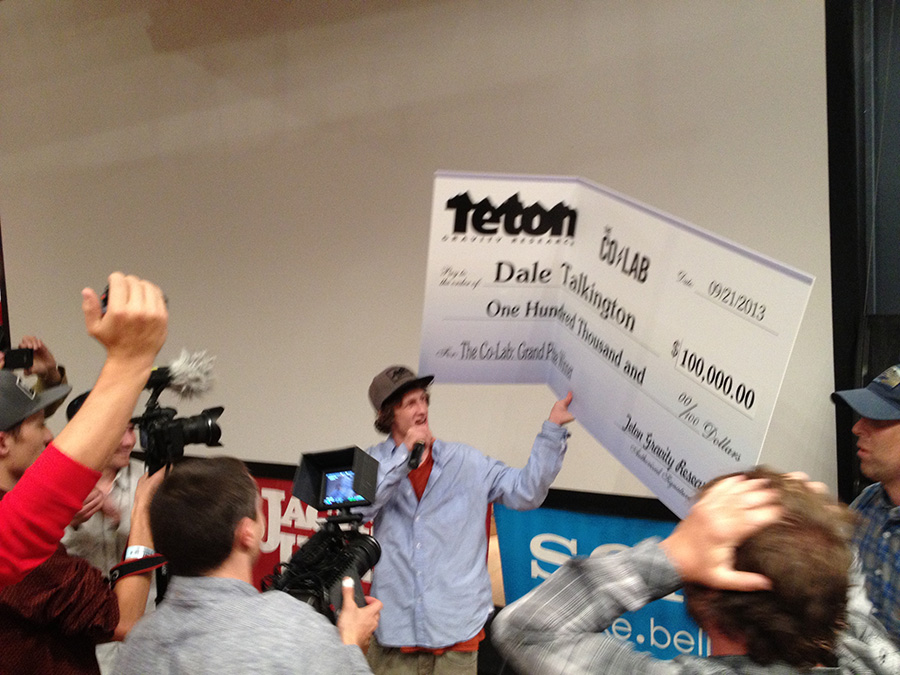 Despite being a $100K richer, Talkington seems to be taking things in stride. He's already hitting the books and back in school this week. We caught up with him to see how he's doing now that his pockets are full.
Give us a run-down of the past thirty-six hours—what all has transpired since you snagged that check?
A lot of notifications on Facebook and phone calls. A lot of people are stoked—and I'm more than stoked. It really hasn't set in yet either . . . [I've heard from] a lot of people I haven't talked to in a long time. It's been cool that a lot of people found out.
It definitely got out there quick. My phone died that night like immediately after [the announcement] just because so many people texted me and called me.
What were your thoughts going into the Co-Lab announcement?
I kind of thought that it could go any way, but I just hoped for the best. Nick McNutt and many other's [edits] were just as good. It was crazy—it was pretty insane to win a contest by TGR. I would never think I could do that. It was a pretty mind-blowing thing. And I think that it also influenced a lot of people in my realm to do a contest like this next year.
What was game plan for your Co-Lab edit?
It kind of just unfolded. We just got lucky on the East Coast. We flew back for Christmas and it snowed a lot there, so we just kind of started it there. It went off and we got enough shots. We thought if we could make something that was worth making and have a chance to win, we would do it. And we thought we did by the end of the season.
What can you tell us about 4bi9?
They're a great group of dudes. And all my life pretty much they've made me who I am in skiing. AJ Dakoulas and Andrew Napier started it like eight years ago and Mike McLeod joined this year and Tom Arnell. They just make really good videos and know what they're doing.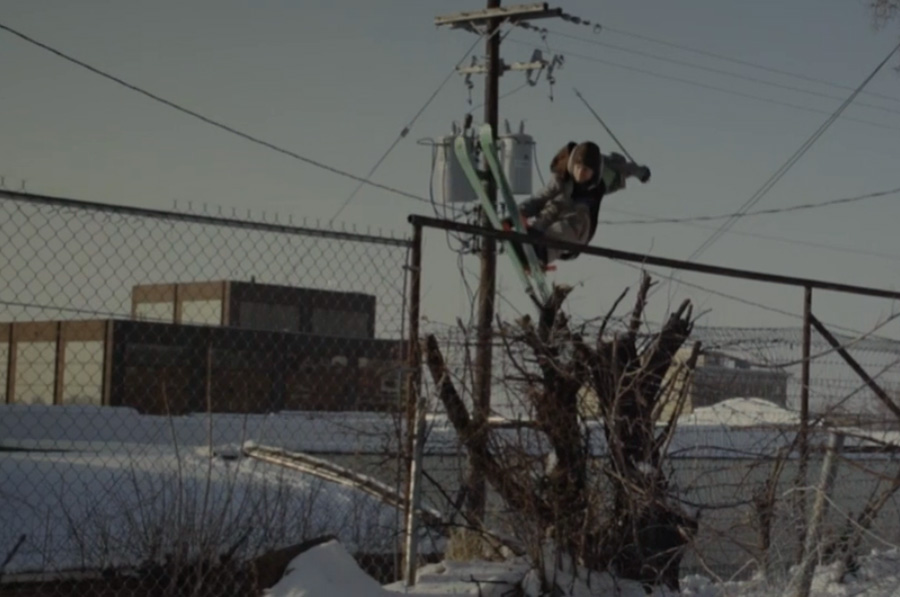 It's time for the obvious question—what are you going to do with that paycheck?
Hopefully, just dump it back into skiing and filming and keep on pursuing however many seasons I can go—just try to produce better stuff and hopefully grow 4bi9 Media.
Do you have any fear or apprehensions as a result of snagging a $100K?
I don't know. I guess it's pretty overwhelming. Hopefully, I'll do it right.
What's in the works for this season?
Hopefully film another movie with 4bi9. I think we're trying to go to Sweden or go somewhere foreign and do a big urban trip or backcountry trip or something. That's all kind of in the works. It kind of all depends on the weather and snowfall—especially when your skiing is all based on cities.
What was your overall impression of the Co-Lab contest?
I loved it. I thought it was a great contest and it really gave me a huge opportunity to allow people to see this video. I think it was better than a segment I would have had in a movie. I think more people watched it.
What advice would you give for next year's contestants?
Just have a goal and go out and go get it.
Any final words?
Thanks to everyone who voted for me and helped me out this season. I couldn't be more stoked.
Dale's winning segment proves why he's worthy of a $100K. His edit stood out not only for its skiing and cinematography, but also by focusing largely on urban riding.