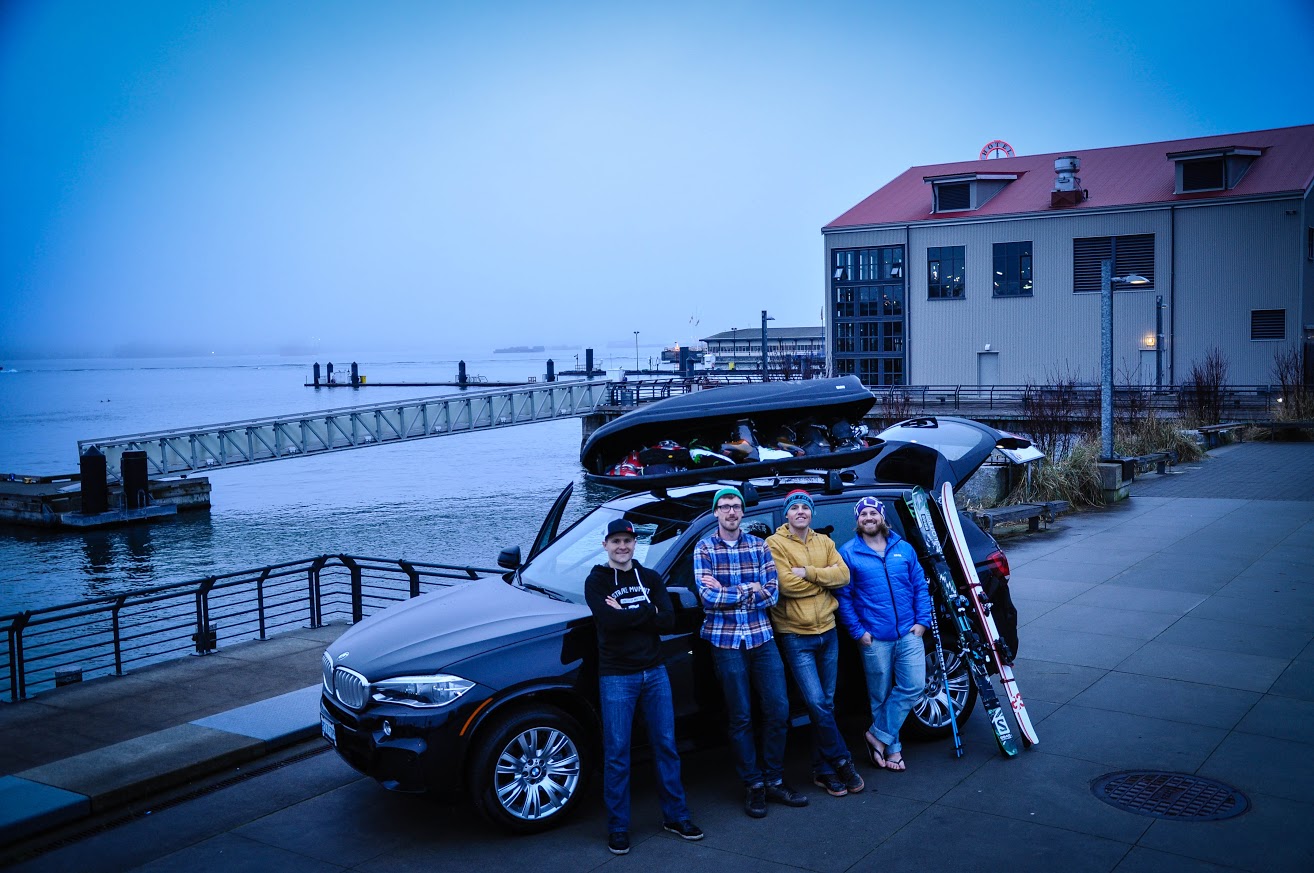 Story by Theo Birkner, photos by Ryan Dunfee
Here we were, illogically and with cacophonic laughter, rubbing shoulders with the rich.
With BMW Canada supporting the trip, we'd picked up our 2014 X5 5.0 on Thursday and duly noted that since none of us would ever afford such a machine, we'd better enjoy it to its full extent.
That's why, cruising down the I-5 with our BMW roof box fit to bursting and the Bang & Olufsen cranked, we had to laugh hard when a gentleman in an equally slick Porsche Cayenne GTS pulled alongside to admire our ride at length.
A lighthearted way to start the 3600-mile #Crowdtrip – much of which is out of our hands – it was a boost of stoke that pushed us past the requisite REI Seattle stop; a bright full moon in Idaho; Montana's billboards advertising the Testicle Festival, and on to Teton Village's Hostel for 4:30am.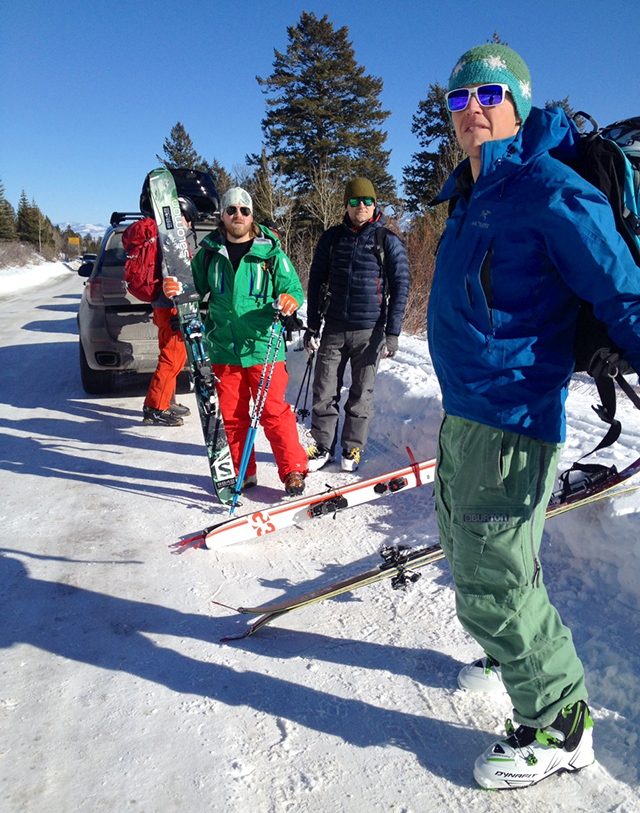 Team #Crowdtrip unloads five dudes-worth of backcountry gear out of the X5 and readies to hitchhike up to the top of Teton Pass for an introductory backcountry tour.
Since we're apparently wusses and needed a sleep-in, we thought it prudent – and also just fun – to push up Jackson Hole Mountain Resort's time in the limelight by a day and get some turns on the pass. So that's what we did, experiencing how hitchhike-access, roadside backcountry pow can really be quite amazing in the Tetons, even after 10 days without fresh snow.
Nothing like a 4-hour backcountry tour to get you moving after a 4:30 am arrival... Caleb and Alex suffer the climb.
Team #Crowdtrip at the top of Edelweiss Bowl: Alex, Marty, Theo, and Caleb.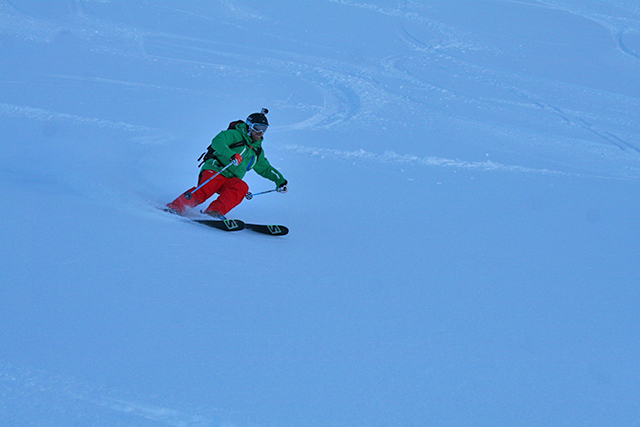 Swede Alexander Nylén, fresh off the boat and arcing into some leftover Teton pow.
Some snow, and one view, worth driving 1,100 miles for.
We'll get after it on Sunday when we rip Jackson Hole with Daniel Tisi, ski Corbets in Pink Poly-Foam, try to prove that an X5 makes a good chairlift, and throw down the gauntlet to Jackson Hole Paragliding. Stay tuned.
CONTROL THE #CROWDTRIP! Drop suggestions & challenges for the Jackson Hole stop on the TGR Twitter account, our Facebook, Instagram, or right here in the comments.