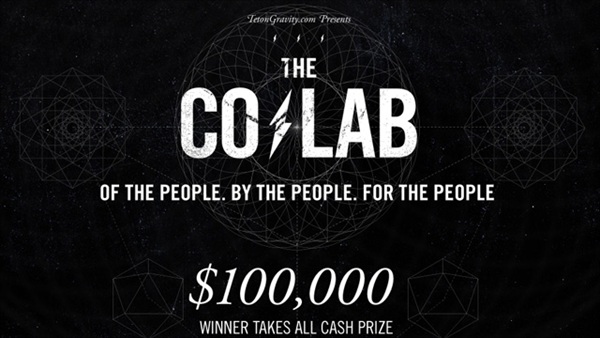 1) There is a lot of talk about The Co-Lab $100,000 freeskiing video contest. When the day comes to unveil the videos to the world, what do you hope to see?
Steve Jones: I have been hearing lots of background talk from undiscovered skiers, to pros working on segments. I think this thing could go any number of ways. Some guys are working on all park style skiing, some guys on more urban-centric edits, and some guys on more of a freeride type of a vibe. With the way people have evolved their skiing, I think we will see a lot of diverse edits that include lots of different styles of skiing. In terms of participants, from what I am hearing about on the street, this $100,000 could go to anyone.
2) What do you think will make a successful edit for The Co-Lab?
Steve Jones: I think some people think they need helicopters and all kinds of hi-tech camera equipment to win. That is not the case. I think it will come down to the most innovative riding combined with the most innovative editing. Creativity, aggressiveness, style, resourcefulness will all play a big part.
Another cool thing is that if you don't win the grand prize we are going to be announcing some sub-category awards as well. We are still defining those but things like, "Best foot-powered edit," "Best Trick," "Rowdiest Line," "Most Innovative/Creative" are some of the ideas being thrown around. These are not final yet, but you get the idea. We are hoping to have a much smaller cash component to award for these sub-categories. Again, still in the works but hopefully can release some sub-categories soon.
3) If the edits are voted on by the people, how will the voting work? How will you prevent shenanigans?
Steve Jones: The people are only allowed to vote in the top 18 segments. Then there are three wildcards chosen by an outside panel of industry experts. Once the public has voted and the final 21 segments are locked, voting is closed to only those final 21 athletes to decide the ultimate winner.
4) What do you hope the final video for The Co-Lab to be?
Steve Jones: The final compilation film will be made up of the top 12 segments. From what I am hearing in the rumor mill and knowing some of the contestants, the final compilation will be a mix of undiscovered rippers and a variety of some of the industry's top pros. It's kind of cool because we expect to see guys from different film companies, competition backgrounds, local heroes, etc. mixed together into one final movie of their own personal edits. This is anyone's chance and it should be a colorful group of people. I think we are going to see some major surprises.
5) Will there be a movie tour for The Co-Lab movie?
Steve Jones: The Co-Lab will be distributed via iTunes and various other distribution platforms. We don't own the footage but we do retain the rights to distribute. There will be a ton of exposure for the people in this movie. We are considering showing CoLab at some of our bigger movie tour stops, as a lead in to our annual film. At very least we will be showing the winner's segment at all of the film tour venues as a preview. We will also distribute to film festivals and probably some TV coverage as well.
6) Do you guys really have $100,000?
Steve Jones: Yes we do, and somebody is going to be very happy.
--------
So, are you in? We want to hear your Co-Lab story. Send us an email to CoLab@tetongravity.com for a chance to be featured on this site.
Use the hash tag #TGRcolab