For the last few weeks, we've all been watching weather forecasts. Compulsively. We see snow on the horizon, and we get stoked. As soon as there's enough snow, we'll go skiing. We'll ride our bikes to the snow line and hike for turns.
But then the forecast turns. Snow line rises. Suddenly, those 30 centimeters of pow are 30 millimeters of rain. We don't care, we just look another week ahead with high hopes of colder temps and more precipitation.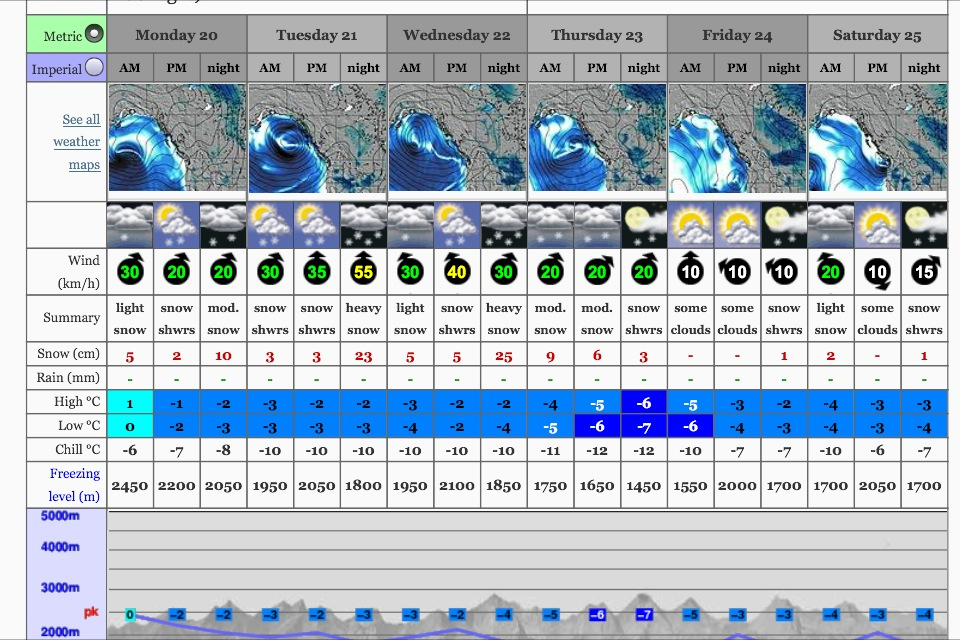 Finally, it snows and stays cold. The call goes out to everyone you know. One or two people entertain the idea. Essex is down. We pack the the night before. Shit, what do we even bring? After an hour of looking for beacons, batteries, ski straps, and all the other things we haven't used since May, we're ready to go. A restless night's sleep and come 5am, we're on the way.
Our first open view of the couloir!
2 hour drive to Whistler. 2 hour bike to snow line. 2 hour hike and skin to the base of the couloir. 4 hours bootpacking through chest deep pow. Every step we take is different. The rocky base of the couloir has an uneven surface, and although some steps are perfect, others feel like we're swimming straight up hill. Shitty, but totally worth it. Once.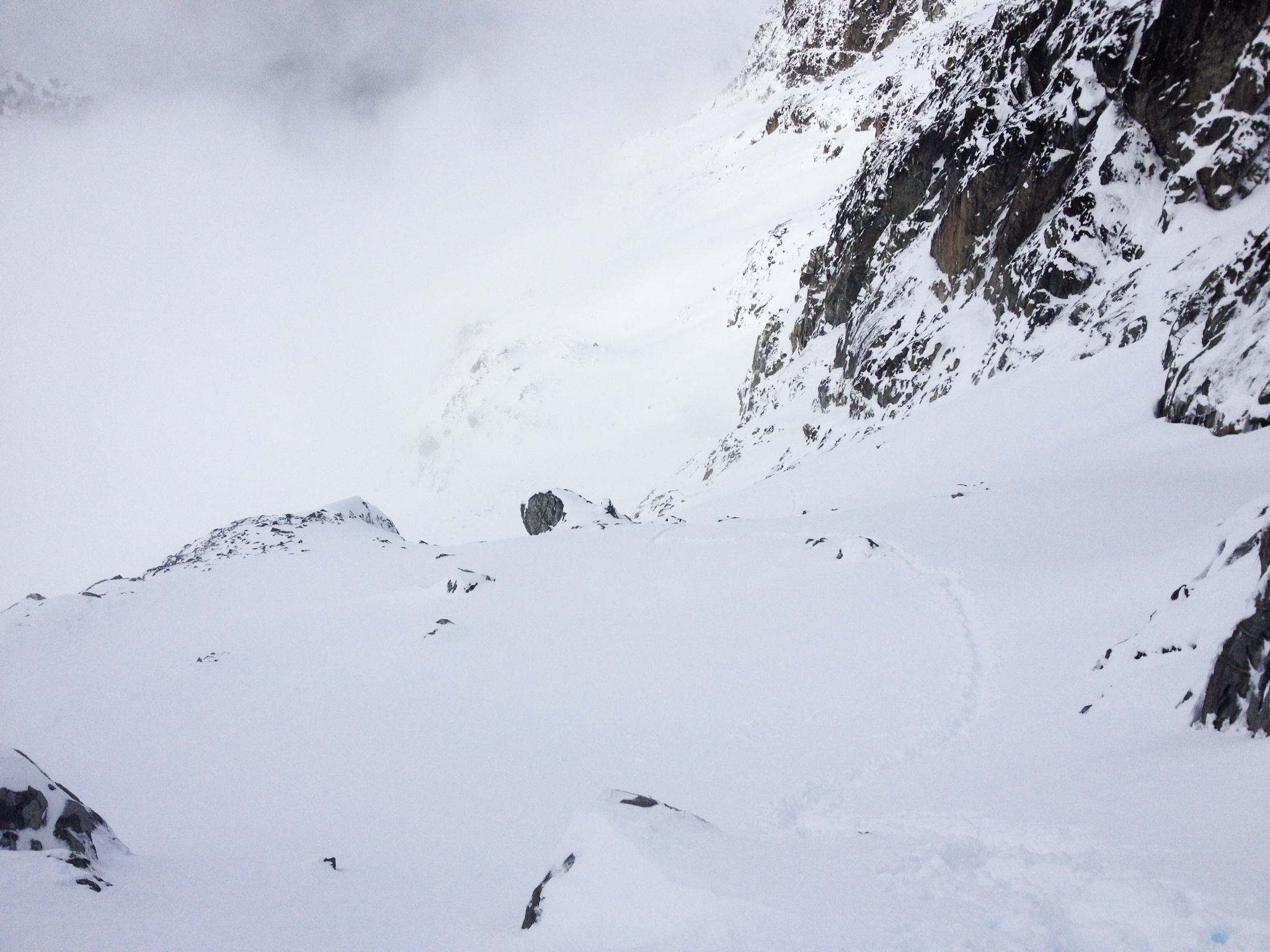 Looking back down the bootpack
We keep digging down to rocks and looking at layers. There are two, and the snowpack looks great. 15cm of soft fluff on top of a couple of feet from earlier that week, more dense towards the bottom. We keep on checking; it's the first ski day of the year and we don't want to mess up.
Another group made some sweet pow turns up on the glacier
Finally, we make it to the top. It's windy and our gloves aren't as waterproof as we remembered. It's cold. We forgot to take a photo. It doesn't matter what the calendar says, it's winter. We'll warm up as soon as we drop in.
Ski cut. Nothing. We're frothing! Actual knee deep powder, in October! Ski season is officially open.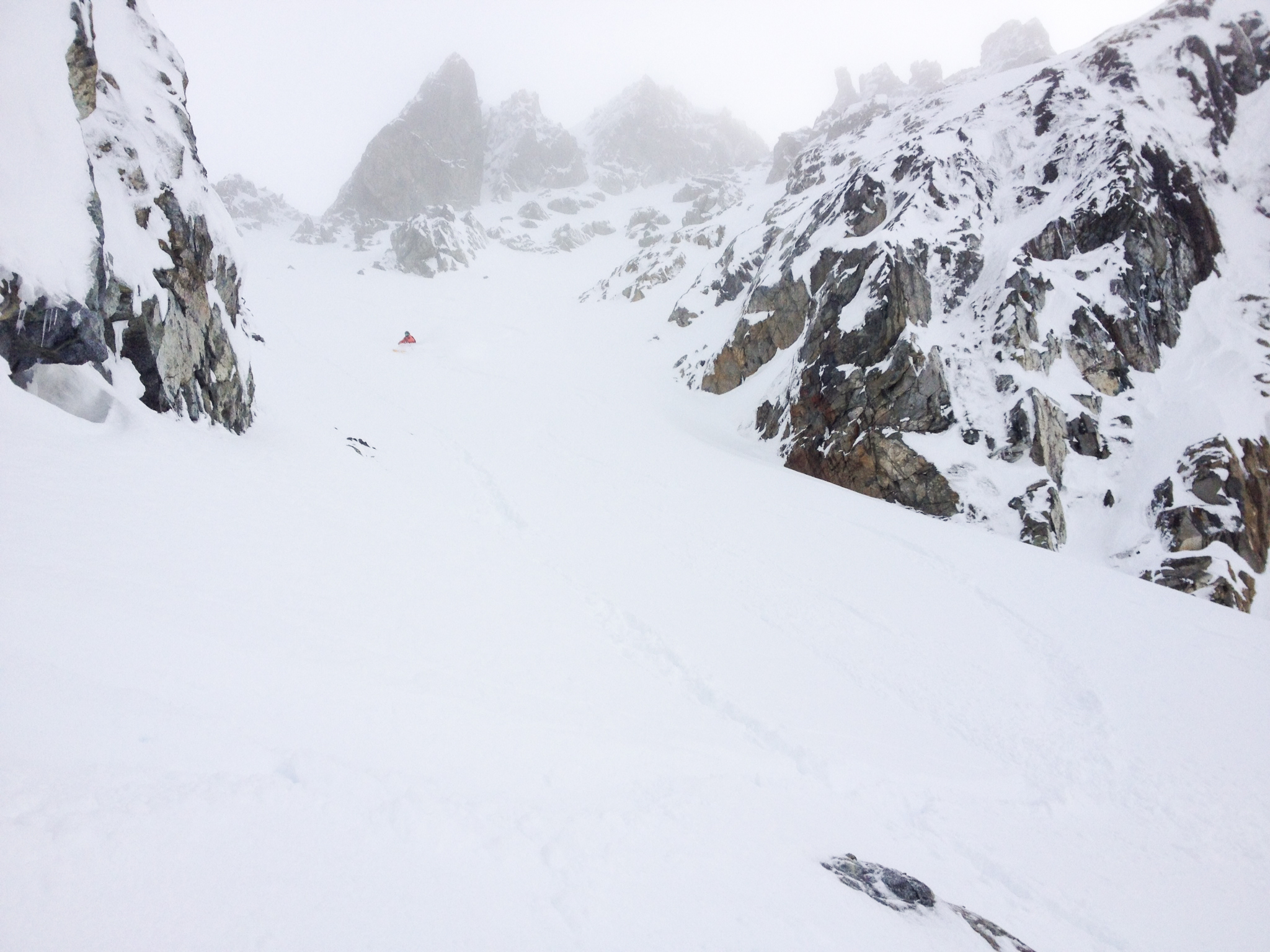 Essex getting deep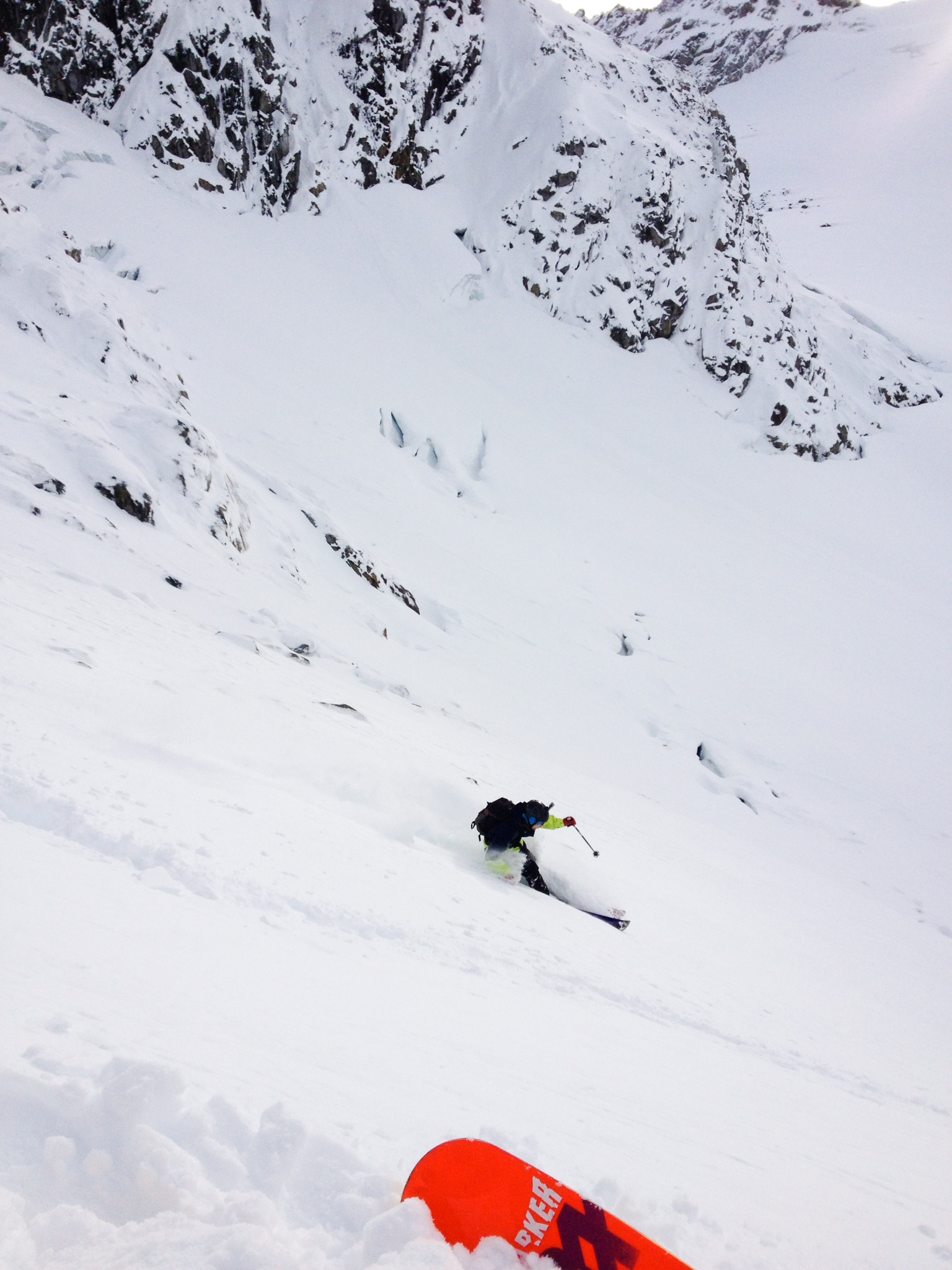 Got one of me turning down out of the couloir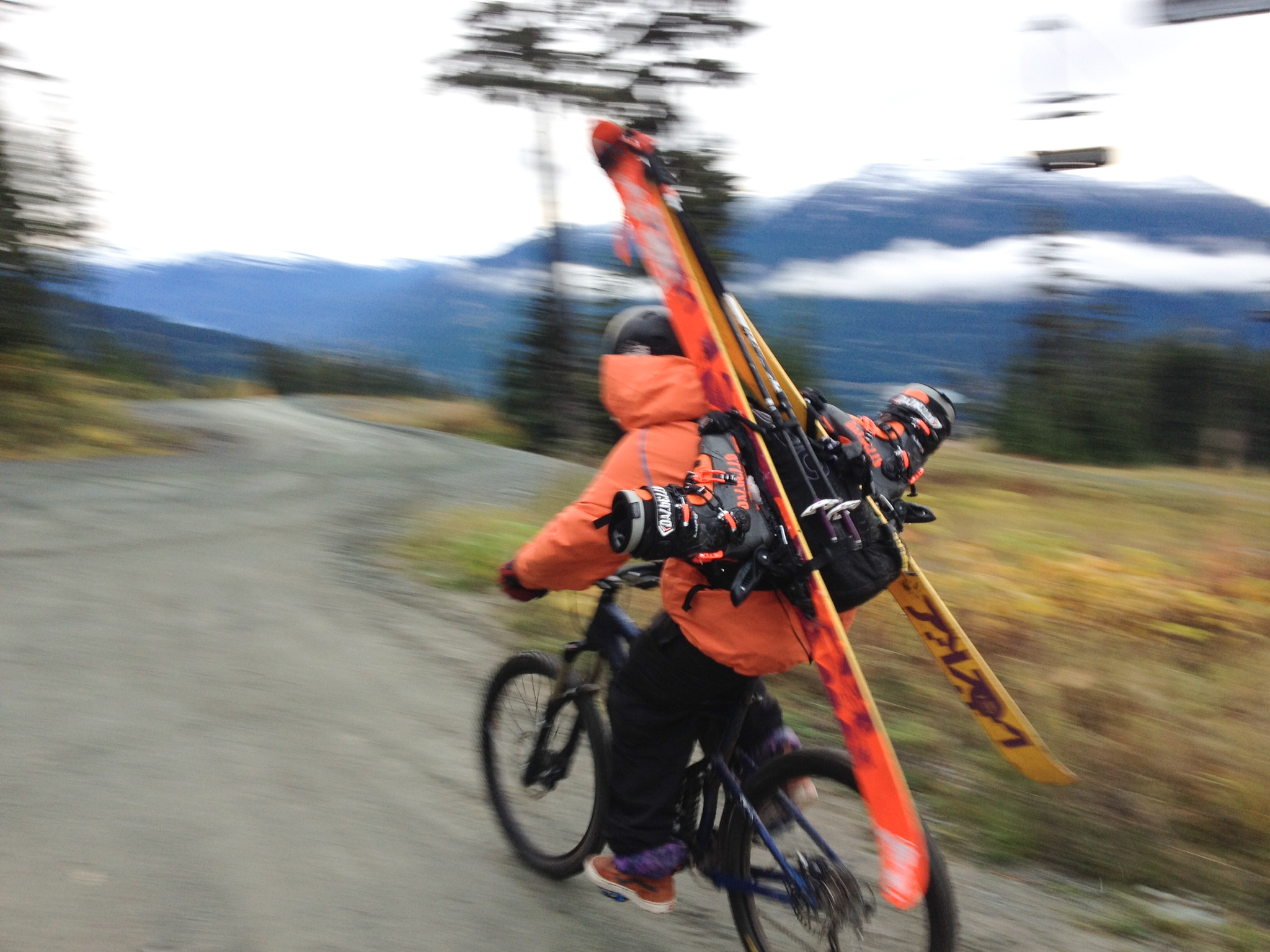 Riding out on bikes sucks way less than walking