The Further crew migrated to Anchorage on Wednesday and the next day drove to Chitna to meet up with legendary bush pilot Paul Claus. Paul loaded us up in his Garrett Powered Turbine Otter and shuttled us into one of the most magical places I have ever been: The Ultima Thule Lodge in the Wrangell St. Elias National Park. Paul and his family have carved out the ultimate wilderness lodge in the heart of the largest protected wilderness on earth. The sights along the way were jaw dropping as Paul educated us on the headset. Upon arrival we ran into Andrew McLean and mountain legend Ruedi Homberger, who had just returned from a day of incredible skiing with Paul. We must be in the right place. Paul's daughter Ellie, the youngest person ever to complete the Iditarod at 18 years old in 2004, gave us a tour of the beautiful homestead. After a backcountry sauna and good night sleep the weather looked good for a recon flight out to the Bagley Icefield. Stay tuned.
The Garrett Powered Turbine Otter Airplane.
This is Chitna.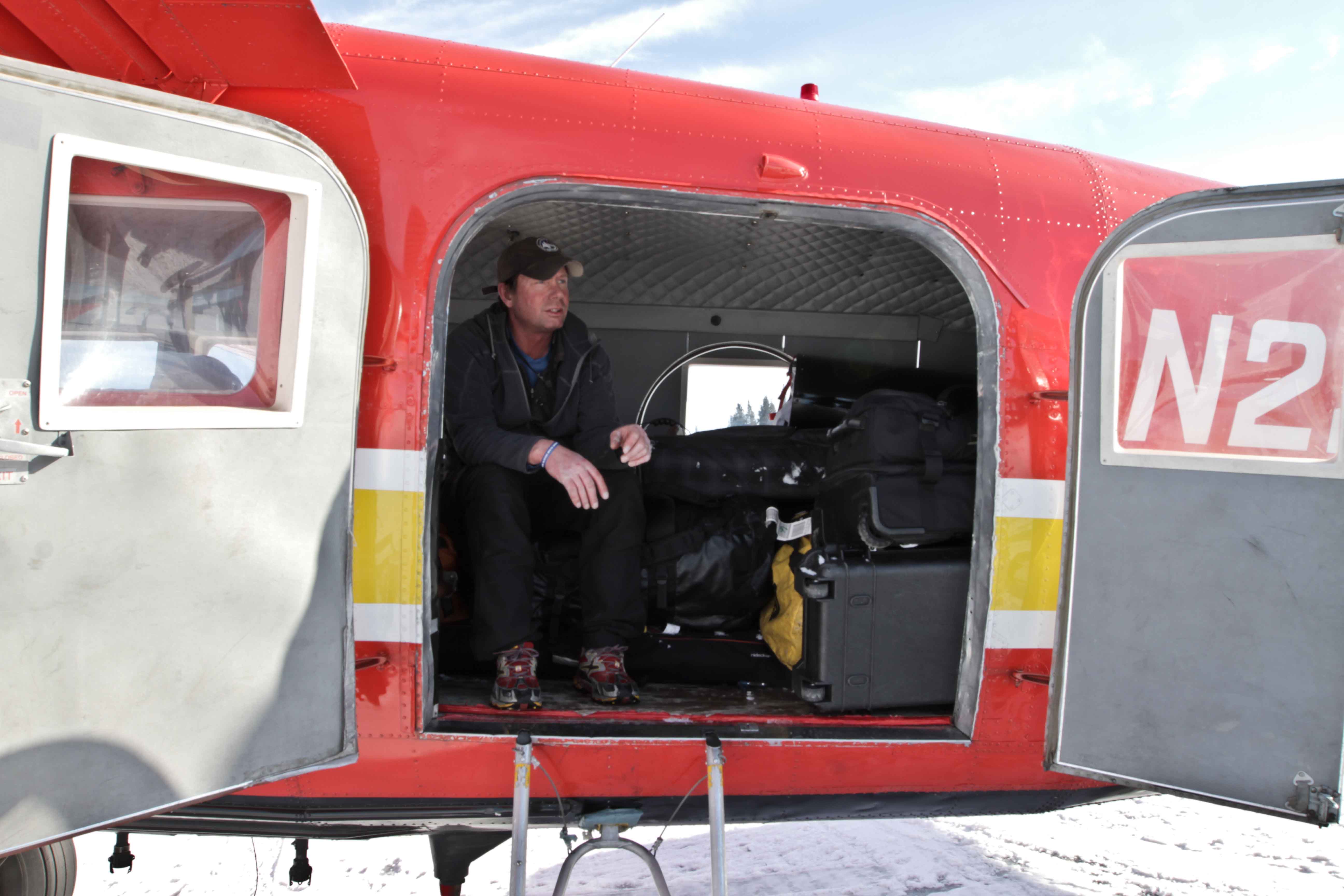 Loading up.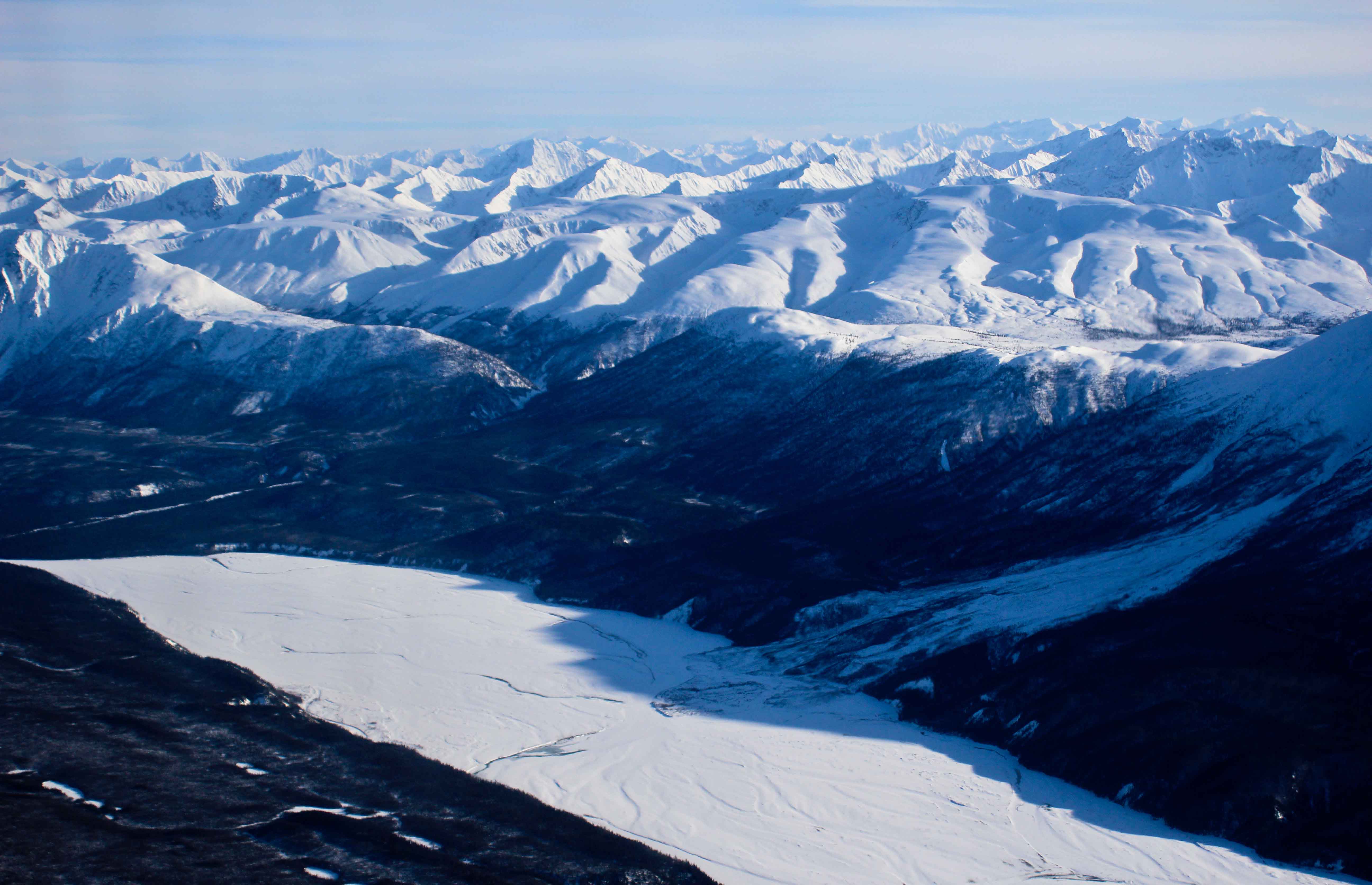 Getting in to the mountains.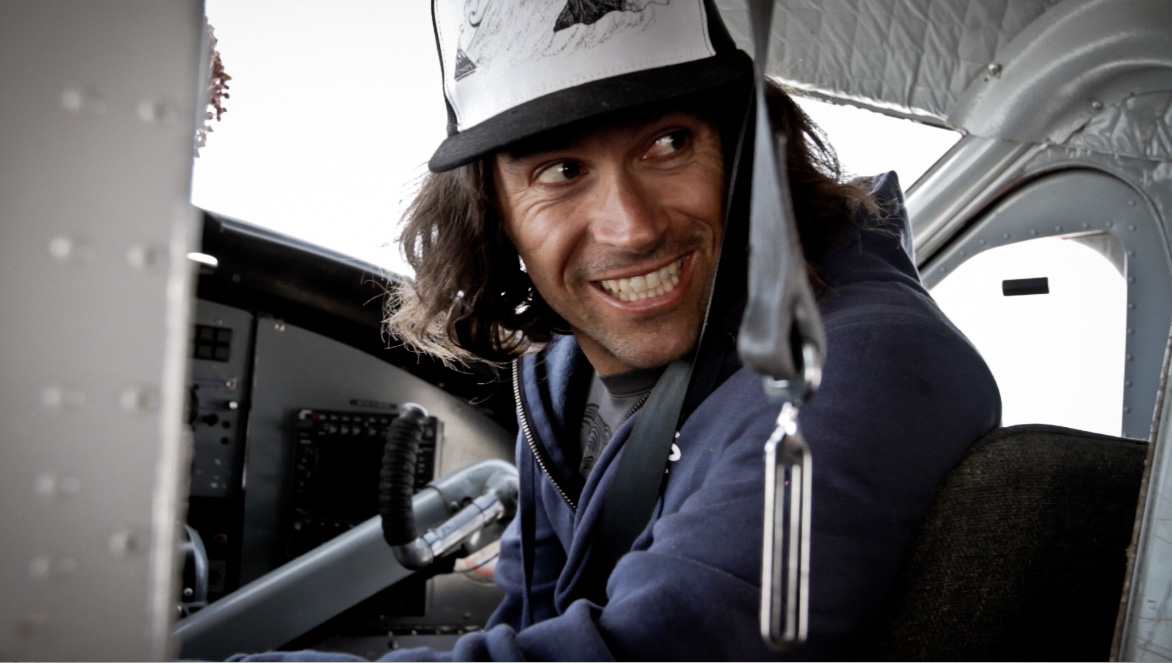 Jeremy likes what he sees.
Endless possibilities.
Landing at the lodge.
Jeremy follows Ellie inside.
Looking at photos of the Wrangell St. Elias.
Time to explore.