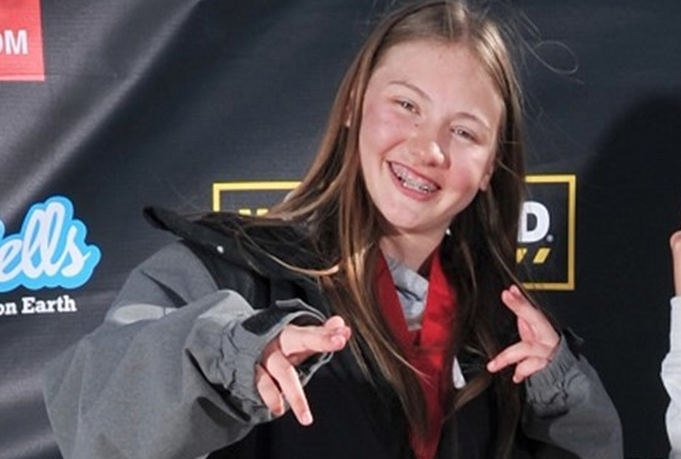 Kailyn Forsberg has always been driven and for her entire life has loved to compete. She is a tough 15 year old mountain girl who loves football, basketball, hunting, fishing, lacrosse, and above all skiing. At only 9 months Kailyn was walking and at the age of one clicked into a pair of skis, from their it was game on.
Her competitive spirit took her to the USASA National Freeskiing Championship at Copper Mountain, which were held from April 4-7. In the first two days of the competition Kailyn excelled and placed second nationally in two events. On the final day she experienced a horrific crash on the slopestyle course. Her injuries were significant, including a broken pelvis, dislocated hip, and a fracture of her C-7 vertebrae impacting the spinal cord. Kailyn was air-lifted to Children's Hospital in Aurora, Colorado and underwent surgery. Kailyn currently has no motor movement and minimal feeling from the chest down.
Kailyn, pictured right, hugs a friend at the USASA Nationals Half Pipe Comp. She would suffer a traumatic injury later in the slopstyle competition.
On April 7th the life of Kailyn Forsberg, her family, and friends changed forever. They are about to start the long journey to rehabilitation. The current rehab timeframe is in "years" and costs are projected to go into 7 figures. Some of this will be covered by Kailyn's health insurance, but that is not enough. Her friends have set up a YouCaring page to help her family with the financial burden. If you have a few spare dollars to donate and share some positive vibes on her community Facebook page it would go a long way to show this brave young women that the snow-sports world is behind her.