In Josh Wirta's Co-Lab edit, the subtle, mysterious sound of a river is accompanied by a voiceover. The voice—which sounds like it's borrowed from an inspirational Nike commercial—brings us into Mr. Wirta's world. The intriguing sound design continues, complementing the visuals and revealing this "Rocky Balboa" character's motive. Just when we become comfortable with the Normandy-like atmosphere, filmmakers Tyler Larsen and Brian Gavin rip us away and squeeze us into a tight, sweaty ski boot. Let the shredding begin.
Director of Photography Tyler Larsen and his Co-director Brian Gavin are two filmmakers from the Pacific Northwest. They created Josh Wirta's piece in this year's Co-Lab contest. Gavin had been working with Josh for a few years prior to the Co-Lab contest. Throughout these years, he had also discussed ideas for several projects with Larsen. Once Larsen moved to Gavin's hometown of Seattle, the duo discussed and, as Gavin puts it, they decided to jump.
Their edit attained enough votes to move into the Co-Lab's top 21. Luckily, we were able to get some insights from Larsen and Gavin about their production process. The two teamed up to answer our questions.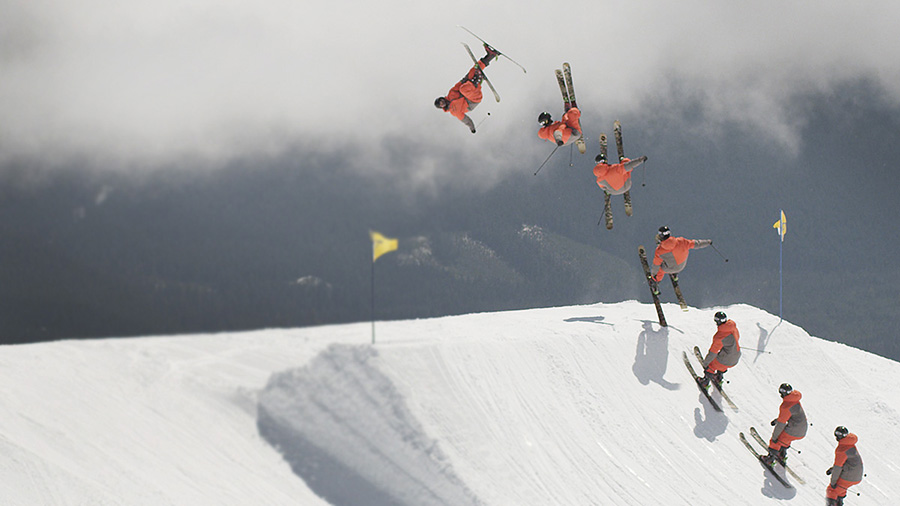 Could you talk about your pre-production process? How did you come up with the idea for your piece?
Both of us are fans of narrative filmmaking and action sports. We wanted to try and combine the two and make something a bit different. The three of us didn't come together until early February. Because we were so pressed for time, we sat down with a couple of beers and wrote a script before production started. This gave a clear goal with a defined timeline to complete production.
How long did it take to shoot?
Because our story was segmented into three sections, we were able to organize our shoots to fit the weather. We started in mid February capturing park footage on sunny days. Washington had an inconsistent spring leaving us with only a few pow days, the first of which was in late March. April provided some good storms as well, but we wrapped up production in the park. All together three months.
How long did the post-production phase take?
Post-production took around four days. We had a good portion of it planned out before hand so we knew what we were trying to make before we got into the editing bay. There were a few kinks here and there, but overall, it was a smooth process. The sound design, visual effects, and grading took up the majority of the time.
Was there an initial vision in mind before you started editing?
Due to the extent of our pre-production we had a strong idea of what the general story and flow of the edit was going to look like. As any production goes, you always come up with even more creative tweaks and shot combinations.
How did the 360 rotation edit come about?
We had this idea in our back pocket for awhile and we hadn't seen anything like it in a ski video. The intro to the ski segment needed a lot of energy and we didn't have a shot that provided it. Having never attempted an effect like this in the past and with only a week and a half, we set a day aside specifically to capture the shot. It ended up taking a lot of tweaking in post to get it to look right; it wasn't as easy a shot to create as one might initially think, but it made that portion of the edit what it is.
What was the biggest hardship of your overall production?
On the final day of filmmaking, Tyler, the director of photography, ended up breaking his tibia while scouting for locations. Despite the injury, we stayed on the mountain for the rest of the day while Brian operated the camera. Tyler is still on crutches, but should be fully recovered sometime in August.
Finding snow was another hardship. Because we started so late in the season, storms were few and far between. Our budget was pretty limited so we had to wait for the snow to come to us. Fortunately, some storms rolled in at the end of March and early April giving us a chance to get some of the footage we really wanted.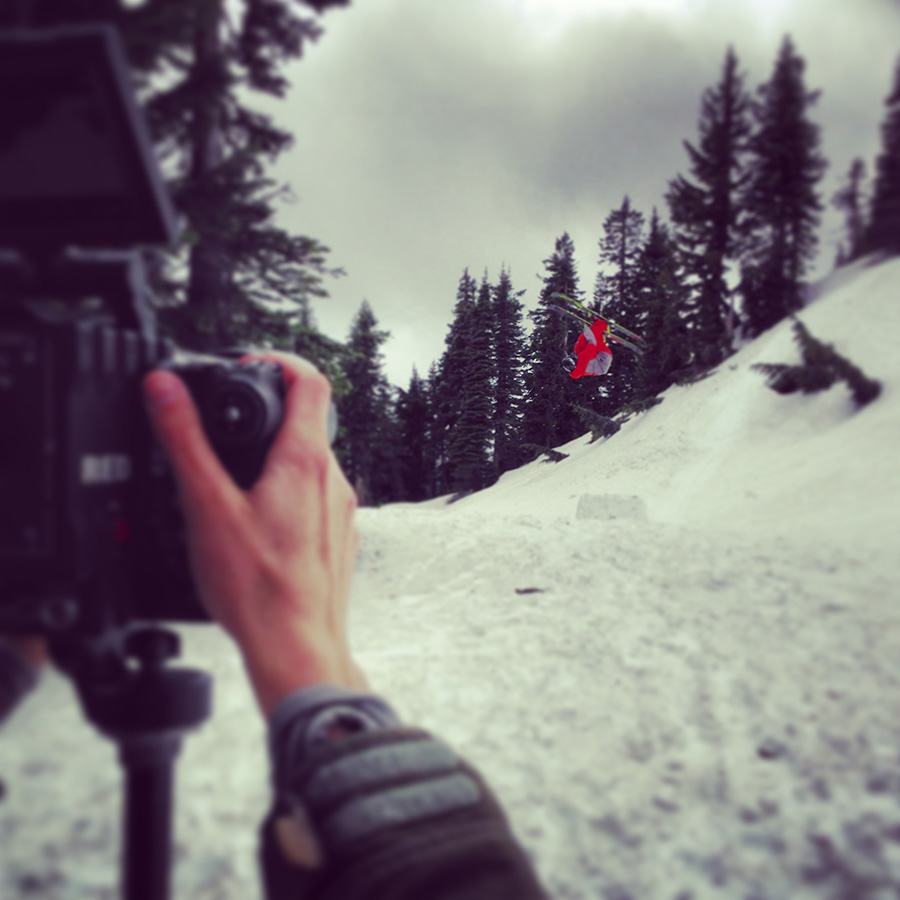 Which moment in your piece are you most proud of?
We're most proud of the 360 rotation shot. We had been wanting to make this effect for a while, but weren't sure when or exactly how we were going to do it. Finally we set the day aside, it was kind of a shot in the dark, but it worked out well. We think our video stands out in its story and visuals. It has all five parts of a story structure told in a very visual way.
You have experienced the Co-Lab contest first hand. How would you describe it?
It's a great opportunity for skiers and filmmakers alike to be a part of a film produced by one of the most respected production companies in snowsports media. It gives unknown, but talented athletes a chance to get their names heard.
Want more Co-Lab content? Check out the category voting going on now: http://colab.tetongravity.com/