Todd Jones, TGR's co-founder and veteran cinematographer, has worked on all of TGR's films throughout its storied eighteen-year career. He's the man, the myth, the legend-- having been there, done that in terms of the ski film world. With the world premiere of TGR's newest film,
If you were to pick one athlete in the film who best fits your way of life who would it be and why?
Ha, that's another tricky question. These are all pretty tricky actually. But if I had to pick….Tim Durtschi is fairly new to the team. He's worked with us in the past, but he really jumped on the opportunity to work with us this year. He was in almost all the locations we went.
Whenever there was an opportunity or an opening, he hopped on it and said yes. I think he works incredibly hard, he's super motivated, but he's really fun to be around. He really loves what he's doing and does it on such a high level. To me it's really impressive to see that level of commitment, coupled with enjoyment and that talent and skill set. He's definitely a marquee player in the film to me. It's always really impressive to see someone of his caliber, being relatively new the to TGR Team, actually come in, say what they can do, and execute on it. I think he definitely embodies the Way of Life this season.
What would you be doing now if you didn't have this way of life?
What would I be doing now? I don't know what I would be doing now. Prior to starting TGR I was doing commercial fishing and heli-ski guiding. I think that I have always been drawn to the mountains and tried to figure out ways to make this my life--those things prior to TGR were the mechanisms I was using and the path that we chose [to be in the mountains].
We took some risks and reinvested some money we were making into cameras and turned TGR into this way of life. Always when we've looked at TGR, we've always seen it as a vehicle for everyone to live a better life--that's for me and Steve, the staff of TGR, the athletes, the partners we work with, and all the people who get to experience the stuff we put out—so it seems like it's doing that.
What was your favorite moment from Fantasy Camp?
Favorite moment from Fantasy Camp--there was a hill that was about 100 yards above town and I went up there one of the first nights to set up a time-lapse and I looked down and there was life in this village--in this world--in this whole town that we built. Things were moving around.
It was general maintain-your-town type of stuff [and you could just see everyone's] enjoyment. And on top of that, the view from there was that much more spectacular than from camp. So we had this incredible view, 360 view of the mountains, and looking down at this town, and going wow, I cannot believe this. This is amazing. This is the coolest thing we've done. To be pulling off the coolest thing we've done eighteen years deep, in Alaska, in a place we've put a lot of time into, was kind of mind-blowing to me.
Since Fantasy Camp was such a hit, and an amazing experience for everyone, will there be Fantasy Camp Part 2?
Yes, I mean the whole idea behind Fantasy Camp was really that it could be a portal to going off and exploring Alaska for the next ten or fifteen years. If we can really build these remote locations wherever we want, then there's really no boundaries. The concept of Fantasy Camp is about further breaking down the boundaries and progressing the level of adventure that we can pursue. I think there will be a lot more of that to come.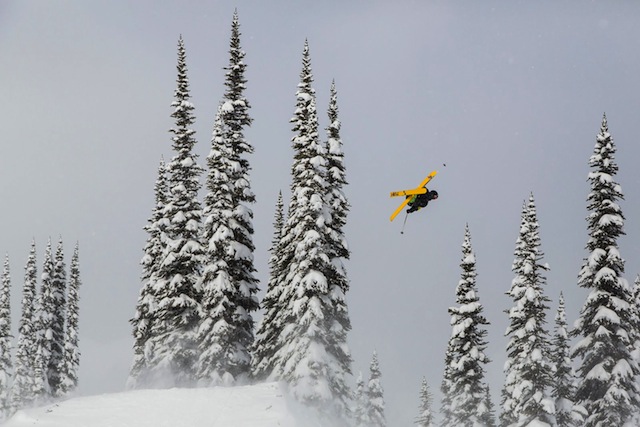 If you could go back and film or work on any TGR movie what would it be and why?
Film? Any of them? Um, none of them because I've worked on all of them and I'm satisfied with what we did with all of them. I'm more interested in what the next horizon looks like.
Could you pick one or two titles that have best equipped you to make Way Of Life?
Gosh, I mean . . . whose question is that?
Ha, I can't tell you. I told everyone I would keep them anonymous.
Haha, come on! What the hell is that question? I don't know.
We can skip it, but it's kind of interesting..
No, it is, I just don't know where to begin with that. Because it's like..
I guess it's more like, how have past TGR films helped you create Way Of Life?
So they are all an evolution in and of themselves. It's really hard to pin it down to one or two films that really would have set this all up. Literally from day one, everything has been a building block. It's hard to detract, or pull anything apart because it's been such a deep, deep part of my life that's all super interconnected. So there is no specific film that set us up for this. It's really been this entire body of work that has gotten us to this point.
That makes sense. Someone wanted to ask, "What is your favorite segment in Way Of Life" but I think that's difficult as you probably like how the whole film flows together…
Yes, for sure. But despite the fact that it seems like the film is almost done, there's a lot of work still needed to be done right now. There's a ton to do so there are segments right now that I hate, but the fact of the matter is that we usually get those better and I could love them once we tune them up.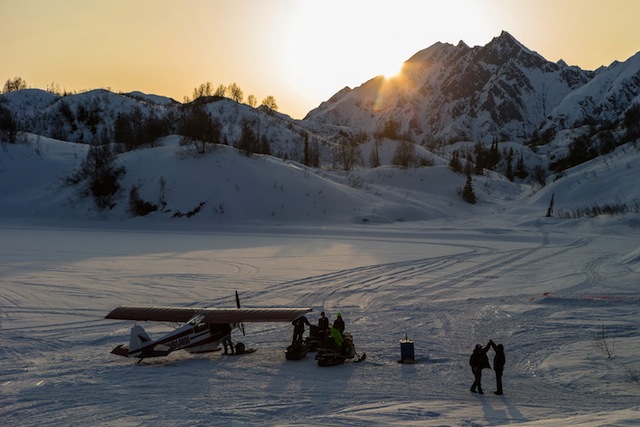 This is another interesting question, but again, I can't tell you who asked it--what have you done to help other people live your way of life?
I mean it's not so much my way of life. But TGR . . . It's fitting that the company is TGR, Teton Gravity Research, because with research this has always been about the experiment. It's an ongoing experiment and I think we try to inspire people to pursue their dreams and to chase things.
So I'd like to think that everything that TGR has done, and I've helped to do, has had some level of impact on pushing the vehicle of TGR forward for the past eigtheen years. My efforts have helped all the people that work at TGR, all the athletes that have made careers and have traveled the world through TGR, and all the people that get to experience what we do at TGR. It's that TGR vehicle that has pushed this all out, pushed it forward, and has provided inspiration for other people to live their way of life and pursue their passions.
What will set the Jackson premiere of Way of Life off from other premieres?
The Jackson premiere is the world premiere. It's the one that has the heaviest concentration of people who have made the film. All the TGR staff and production team will be there, the majority of the athletes come in, and all the sponsors and partners are here. This is our hometown so you have that local constituent, so you have all the people that have been here for us throughout the years supporting us. It's a fairly high energy event to compete with, and a lot of people are here for a fairly long period of time, three to five days, so it becomes a multi-day event. It's hard to compete with it on that front.
If you won a million dollars today, how would that change your way of life?
Ha, probably not much at all.
Yeah, I thought that was kind of a ridiculous question.
Right, if they said like a hundred mil, it might be a little different. I have one wife and two kids--that shit would go pretty quick. I'd be like, oh wow, now I at least have their college covered, and that would be about it. That shit's expensive!
Final question--how will you celebrate the completion of Way Of Life?
I think the celebration is the world premiere function and event, because again, that's where everyone who was involved in the making of the film comes together and we have a big dinner, we do a golf tournament, and release the film to the world--that's absolutely the way we celebrate.
Want more Way Of Life action? Head to the film page and pre-order your copy here.
All Photos from Way Of Life and Couresty of Mark Fisher