Photo: @GroupY ride up tiehack in #aspen with @jerardinc @pocsports @steepskiing @strafeouterwear #themeeting9
Photo: @colterjh First turns of the #winter on sept 28 right in the middle of #themeeting9 @aspensnowmass with my roomie and homie @ballinbu. I'm pretty sure we were the last ones to ski this run on my b day June 22. And I'm pretty sure we were the first now too :). We rock climbed afterwards. #sickday and it's only half over. #tgrwayoflife by @tetongravity tonight at 8pm in front of all my friends and family. #yeaaaaaaboi!!! @lineskis @trew_gear
Photo: @hamiltonick Outdoor kartin' #themeeting9
Photo: @hanklambo Last night was a success. #TheMeeting9
Photo: @vitalfilms Milky Way over #MaroonBells - #Aspen #Colorado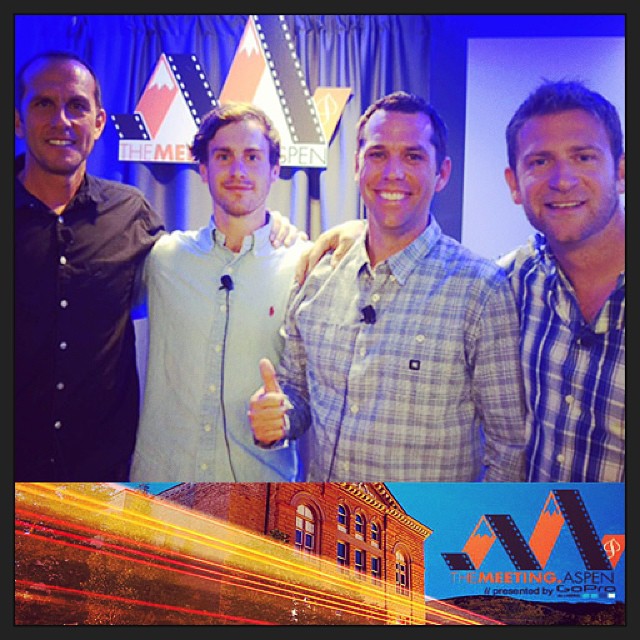 Photo: @transworldbiz The Meeting is underway in Aspen. The panelists from this morning's discussion, "The Current State of Content Distribution," include (L to R) Fuel TV founder CJ Olivares, Vimeo's Ian Durkin, The Orchid's Danny Grant, and moderator Chase Jarvis. #themeeting9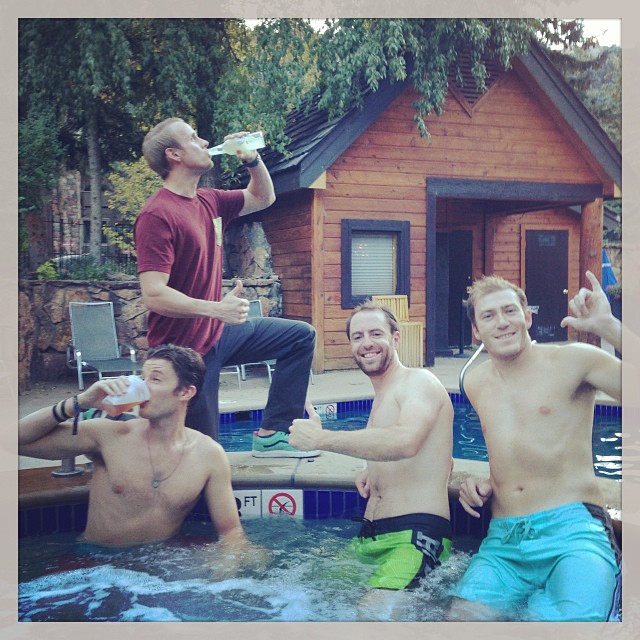 Photo: @katiedietrich Sky pool for #themeeting9 @skitestscott @hokiehokie @zach_berman
Photo: @hanklambo P.s. Bit of snow here this morning. Love that. #TheMeeting9
Photo: @jswansonphoto New #snow on #Snowmass this morning. #themeeting9
Photo: @aspensnowmass DJ Shadow currently destroying @bellyupaspen for tonight's performance at #themeeting9 #nolaptop

Photo: @bdgt_productions It's winter in colorado. #colorado #co #303 #themeeting9 #aspen #redbull #snowboarding #snowboard @redbull
Photo: @groupy Final night of The Meeting with TGR's Way Of Life, Simon Dumont's Retrospective, Burton's [Snowboarding] Street, Transworld Snowboarding's Nation with closing night concert from MTHDS performing The Beastie Boys. Thanks to @AspenSnowmass @GoPro @Resqwater @RedBull the filmmakers & everyone for a great #TheMeeting9 weekend
Photo: @aspensnowmass Thanks to everyone that came out to #themeeting9 this past weekend!
Photo: @Freeskiermag Pit stop! Crew heading back to Boulder today after an amazing weekend in Aspen. Great to see many friends at #TheMeeting9. Awesome film screenings, great panel discussions, concerts, parties, group bike rides, go-carting, a fashion show, hot tubs and so much more. Thanks, all. We're fired up for the season. cc: @AspenSnowmass
The one memorable moment that didn't get 'grammed was a moonshine cherry eat-off between a very tall GoPro higher-up and a bald entrepreneur from Resqwater. We're not naming names, but the vision of this duo diving in a jar of moonshine soaked cherries, eating one after another until the point of no return will forever be singed in our mind as a moment of greatness. Alas, only in Aspen.
Huge thanks to Aspen/Snowmass for having us along for another incredible year. Also, thanks to the Limelight Hotel for not holding us accountable to the infamous hot-tub incident. "If you're not in, you're out." Until next year… .