For this edition of Insta-Awesome we turn things over to Ian McIntosh for his insight into TGR's Fantasy Camp. Ian gives us his perspective, along with the Instagram photos he posted from deep within the Neacola Mountain range in northern Alaska.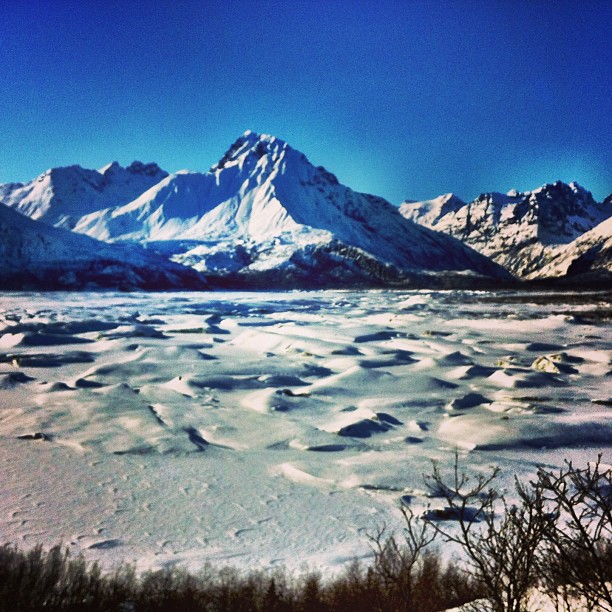 Photo: @ianmcintosh Found a sweet view on my walk out of camp today. #AK
How long were you in AK and was your overall impression of Fantasy Camp?
I was in AK for three weeks and my overall impression of it was that it was the most amazing trip of my life and the most incredible thing TGR has ever done. Fantasy Camp was truly any skier's fantasy. It was a remote camp in the AK wilderness with all the comforts of home—not to mention that we had a heli and were camped at the edge of a huge mountain range full of first descents. You couldn't dream up a better trip if you tried.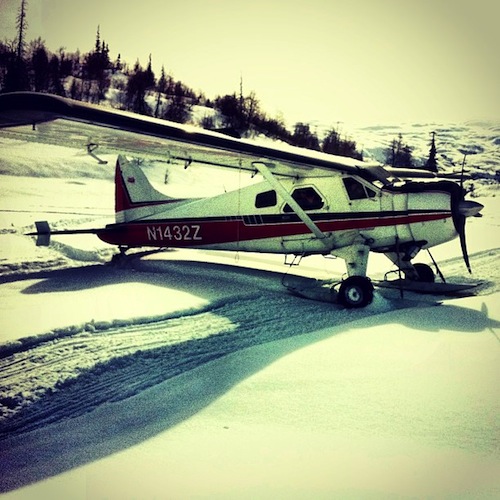 Photo: @ianmcintosh @sageca and @fishercreative just rolled into #fantasycamp Forecast looks promising and the snow seems stable. Getting excited to start shredding.
What are your best memories from the trip?
My favorite memories are mostly to do with my own personal mental struggle to get back to the frame of mind I had before my injuries. It was a battle at first to overcome but eventually I started to feel like my old self again. One memory that stands out the most to me was on the last day of my leg of the trip. I had spotted this face days before that had two beautiful spines on it. The face was super north-facing and didn't get light until the very end of the day. After talking with Sage about it we decided to try to go for it on that last day. The biggest challenge was the time in which it got light because the heli had to return to base just minutes after the face got light. We managed to pull it off and it was one of the best lines of the trip for both Sage and myself.
It's very rare that Sage and I hug at the bottom of a line but we were hugging with pure relief and joy at the bottom. My last trip in AK I ended the trip with a broken leg so to end this trip on such a high was truly incredible. Other memories include just hanging in camp with such an amazing group of people. [Other memories include] sauna time, hanging by the fire, lighting off fireworks, watching movies on the ceiling of the tent with Sage's projector, watching our pilot Doug Brewer buzz camp in his plane after dropping us supplies, watching the sunset after an epic day of skiing, and so on.
Photo: @ianmcintosh Got to finally shred this afternoon. First lines of the trip! #firstdescents #tgrwayoflife
Photo: @ianmcintosh Sick day with an awesome crew! @sageca @angelcollinson @toddligare @fishercreative @tgrtoddjones @athanmerrick #AK
What were the biggest challenges you faced at Fantasy Camp?
The biggest challenges we faced were the weather in the first week—windy and cold with hardpack snow. Other than that for me the biggest challenge was overcoming the mental challenges of not having skied anything gnar in two years and then being thrusted into the land of gnar.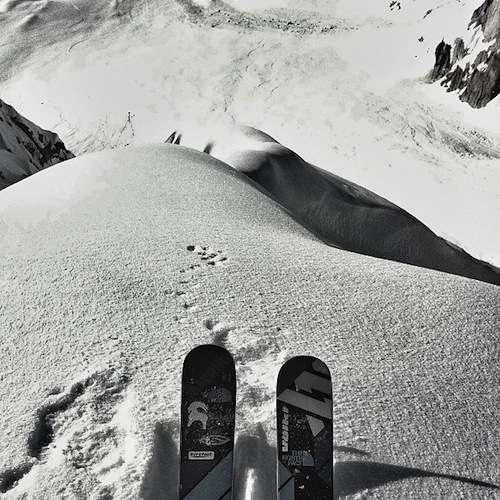 Photo: @ianmcintosh Yet another gorgeous pow line awaits. #tgrwayoflife @tetongravity. Big thanks to @thenorthface @volklskis and @smithoptics for making this trip happen for me.
Take us inside camp life—what was it like?
Camp life was awesome. In the morning we would all meet up for coffee and breakfast in the cook tent, which made for great coffee talk and tons of laughs. On down days we would hang out, tell stories, read, maybe go for a little ski tour or snowskate. Sauna time was also very popular both on down days and after a big day of skiing. We would look at and study photos of lines, make game plans and day dream about skiing the lines. At night we would have fires and sometimes just let loose. Camp was always full of laughter and the vibe was incredible. I think the setup of the place and the people who were there just made for a happy good time and the result was just tons of laughing.
Photo: @ianmcintosh A truly amazing place to sit and read a book while waiting for the sky to open up and let us go play in Mother Nature's playground. Truly #fantasycamp. I feel so fortunate to be is this incredible place.
How did Fantasy Camp differ from other trips you've been on?
It was different because unlike most other AK trips where you're staying in a hotel in some fishing town or some lodge somewhere, with this trip we built our own little village and filled it with like-minded amazing people. It was something out of a dream to be so deep in the wilderness with first descents out our back door. It wasn't like any other winter camping experience either because we had all the comforts of home. To wake up in a heated tent with a wood floor when it's -30F outside only to crawl out and see a heli parked there back-dropped by these huge peaks was unlike anything any of us had ever experienced.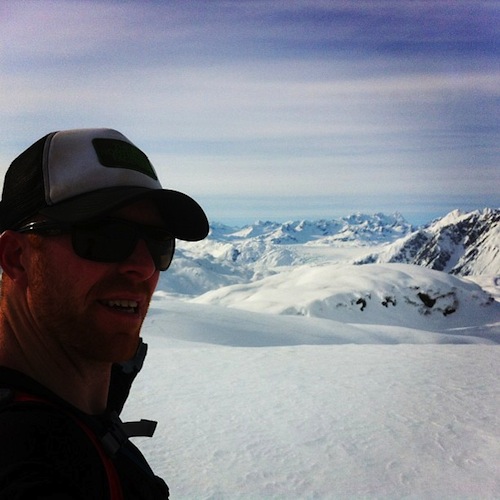 Photo:@ianmcintosh Went for a solo three hour ski tour out of camp yesterday. Great exercise and view!!! We need snow cause the wind destroyed everything but the potential of this place is amazing.
What parts of the Way of Life are you most looking forward to seeing?
Well, the AK segment in this year's film will most likely be the best TRG has ever produced so I truly look forward to seeing it.
What are the biggest misconceptions about filming with TGR?
Most people think we just show up in Alaska and fly out into the mountains and just start shredding lines. It actually is much more complex than that and starts months before hand when we're figuring out locations and the logistics involved. This trip particularly had an unreal amount of logistics to work out and dial in before we even showed up. It's also a whole other thing to work out all the logistics and then have the weather and snowpack line up.
A lot of down time usually goes into these trips in order to have the stars align with weather, snowpack and terrain. Another big challenge when you go to an unexplored area like this is to find the good lines. It takes a lot of work to locate the good skiing. On camera the snow always seems to look good but quite often it's not ideal.
This year we had mostly good snow on the spines but the run outs and areas in-between the spines was hardpack. It made it super tough to ski out the exit of a line as fast as you would normally want to because the bergshund would be hardpack. The heli adds its own set of challenges because it needs to always have enough fuel to film and transport people.
The heli also has to be back at base at a certain time and we push the pilot hard. Doing tow-ins on ridge tops, flying camera guys, and transporting everyone pushes the pilot to his limit. You can have eternal blue skies but eventually the pilot needs to rest. One of the biggest challenges is the time it takes to setup to film one line. Sometimes, especially if the zone we are skiing is far away, it takes two hours before you are actually filming a line. Flying everyone out to the zone, assessing the snow for conditions and safety, having enough fuel, dropping all the athletes on their lines, and rigging up the filmer/photographer in the heli to shoot all takes a ton of time. Most days we go out we are lucky to film more than two lines, so to be able to ski a lot of stuff means that the weather has to cooperate for several days. Fortunately, TGR has dialed in this system of filming as good if not much better than any other film crew in the game.
Keep your eyes peeled for Ian's part in "The Way of Life," which will be dropping this fall.