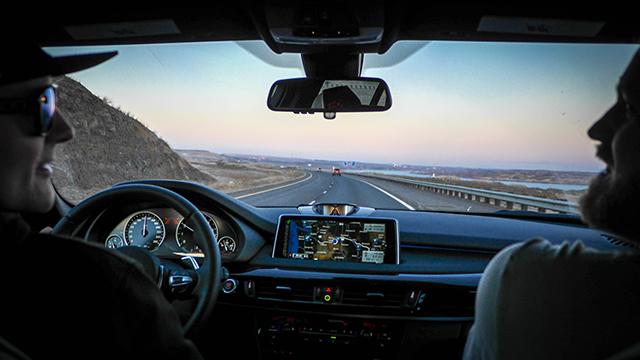 Got requests, suggestions, and challenges for the Alta/Snowbird (Jan 23-26) & Mammoth Mountain (Jan. 26-28) stops of the #Crowdtrip? Leave 'em in the comments below or hit us up on our Twitter account!
The lore of Jackson Hole surpasses almost all of its competition in the world of skiing. The ratio of big skis to people who actually know how to use them is a good one. Young and old, male and female, racer or freeskier, most people here rip.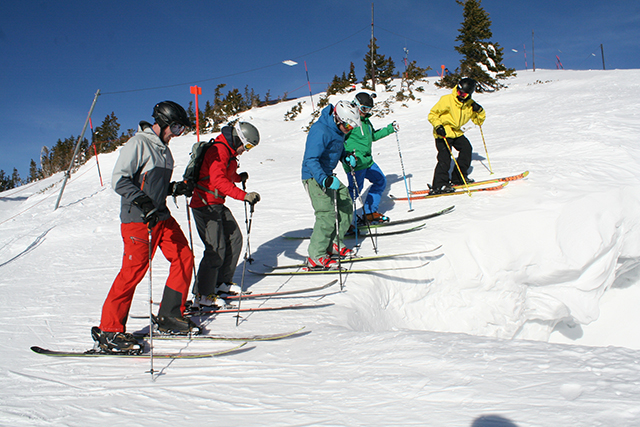 After an initial afternoon getting our bearings during a tour around the backcountry surrounding Teton Pass, we got on the legendary tram at Jackson Hole Mountain Resort - a lift many of us had been waiting to take for a decade. We skied right down to the legendary Corbet's Couloir. We peered over the edge and looked at a wall of refrozen sun-crusted snow that made up the first turn. Sorry guys, but we turned away...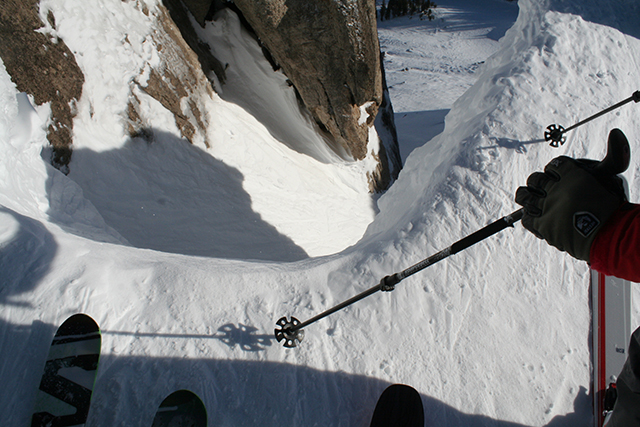 Given a week-long snow drought, the mountain still skied spectactularly well, and we got a first hand look at that inbred Jackson ski skills while playing some S-K-I with Daniel Tisi, TGR's Grom Contest champion and standout in this year's ski film, Way Of Life. It's not every day you get thoroughly shown up by a 14-year-old.
Daniel set the pace early, boosting a huge 360 off the Tensleep Bowl kicker.
RT @TetonGravity: A great little game of S-K-I with Daniel Tisi. @jhski treated us well today. #crowdtrip pic.twitter.com/KOB92vRZfN
— John Williams (@eurapart) January 20, 2014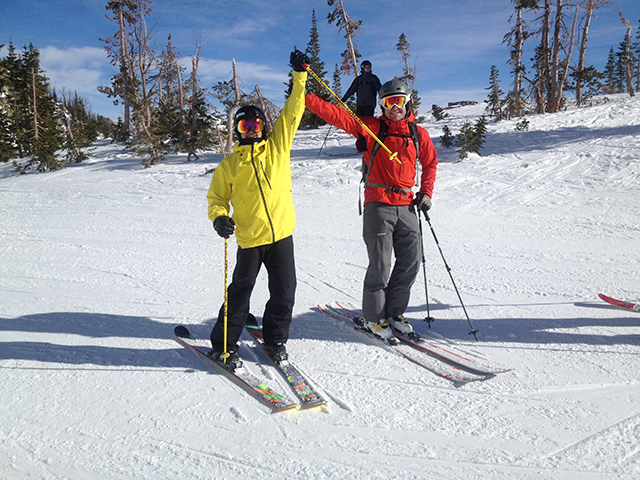 Unsurprisingly, Daniel had us beat before lunch after skiing around Tensleep Bowl, , but it was inspiring to see a grom on park skis charging a pretty firm set of conditions. In another life, he'd make a great East Coast skier...
the boys should grab a waffle at the top of rendezvous mountain and take it to a person at the bottom of the lift! #CrowdTrip @TetonGravity

— Gb Lbch (@colurmefreckels) January 19, 2014
And yes, @colurmefreckels, we DID deliver a waffle all the way from Corbet's Cabin to the tram operator at the bottom, although we're pretty sure they had no idea what we were doing...
We bounced back though, and took it to the Jackson Hole Paragliders in a Top Gear-style, Bridger Gondola top-to-bottom skier vs paraglider race for a pint of Teton Ale. We pitted Alexander, whose father was a world record-setting speed skier in the '80s, against JHP's two fastest gliders while throwing Marty in a tandem with the owner to film from above.
Unfortunately, Alexander lost time when he had to run across the parking lot to the landing zone, and one of the gliders just edged him out for the beer. The POV footage will make for a sweet video...
When the lifts don't take you, the X5 will. @collectivepass @bmwcanada #x5playharder #crowdtrip pic.twitter.com/8Qt23dt5uc

— TetonGravityResearch (@TetonGravity) January 20, 2014
And when the lifts shut, we took advantage of our BMW X5 to get up and down some slopes via tow-rope.
We also visited with the Jackson Hole Ski Patrol, some of the most respectable men and women the ski industry has to offer, and riding the sunrise tram with them for early-morning corduroy was a pleasure and a privilege.
Alexander shreds some early-morning groomers off the tram, which were firm and fast under a beautiful bluebird sky.
Jackson's not just all about the hill, though. The Mangy Moose did its reputation proud, and Moo's Ice Cream in Jackson stood strong on its award for best ice cream in Wyoming.
Formerly known as the HostelX, this is a storied place to rest your head while skiing @jhski #crowdtrip pic.twitter.com/LqVW5d3uqu

— TetonGravityResearch (@TetonGravity) January 20, 2014
We got to rest our heads at the timeless Jackson Hole Mountain Resort for as little as $34/night.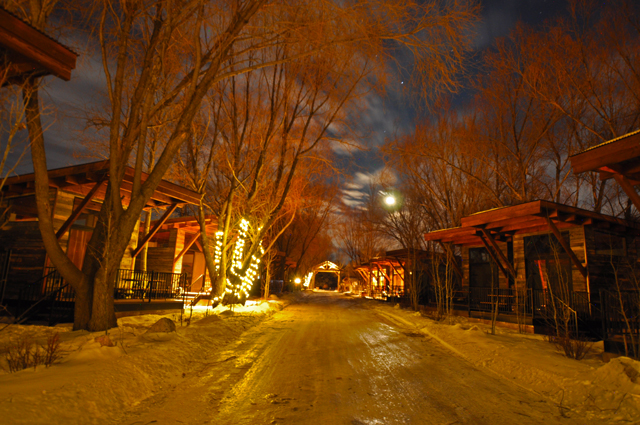 Our last night was spent at the Fireside Resort, a brilliant execution of ingenuous modular cabins that is definitely worth a look at if you ever need overnight accommodation in the area less than ten minutes from the resort. I'm already planning on bringing my wife back in the summer to stay here!
We did make a brief detour to sample the delicious beers at Thai Me Up based off a Facebook recommendation from TGR fan Josh Southwick. Thanks for the pick, Josh!
The Big Mountain Bunny made an appearance as well. Took us by surprise, for sure, because Easter's still a ways off, but word on the street has it that if you're one of the first to find him on a Mountain Collective hill, you'll be the gleeful recipient of some winter-season chocolate.
We also stopped by TGR's new headquarters in Wilson next to the infamous Stagecouch bar, and were graciously kitted out with TGR schwag to rep on the rest of the trip. Now we're in Aspen/Snowmass, where, sure, the Bunny might be spotted, but will definitely be outnumbered by that ever plentiful species in this region: the fur-clad cougar.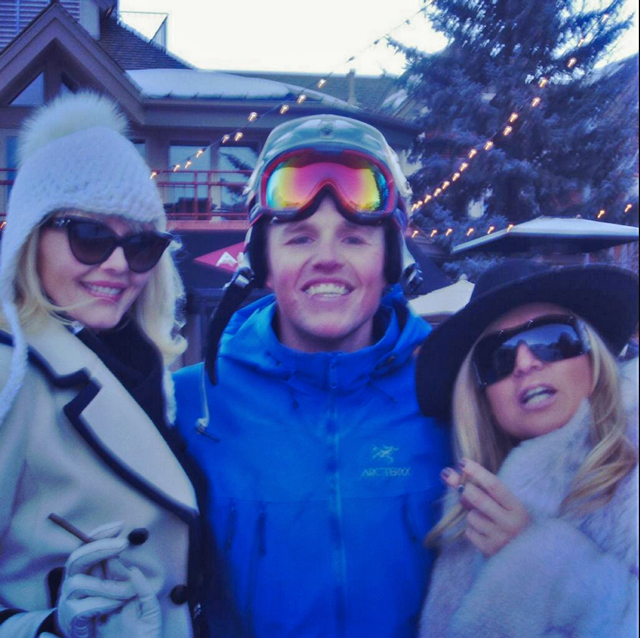 Getting cozy with the cougars of @AspenSnowmass This is how we do it on the #crowdtrip @CollectivePass pic.twitter.com/i35PAvGAal

— TetonGravityResearch (@TetonGravity) January 21, 2014
Happy hunting, indeed.
The #Crowdtrip is a crowd-sourced roadtrip to all 6 Mountain Collective Pass destinations that allows YOU - the audience - to decide where Theo, Alex, Marty, and Caleb ski, eat, and drink and what challenges you want them to tackle along the way. Want your challenge met? Drop it wherever you want - here in the comments, on our Instagram, or even in our forums. Control the #Crowdtrip!