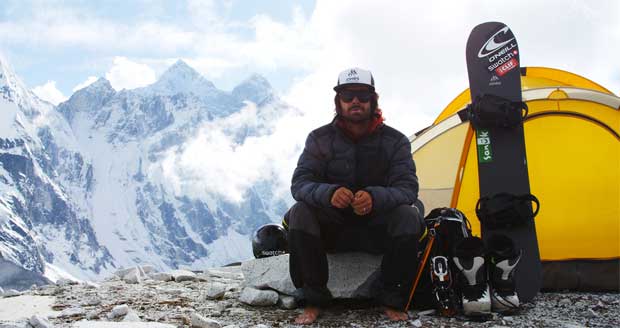 Jeremy and the team have been working some crazy hours tweaking and perfecting his new film Higher, the final installment of the Further, Deeper, Higher trilogy. Luckily, we were able to kidnap him for a couple of minutes to talk some of his favorite photos he has captured over the past year. Words by Jeremy Jones.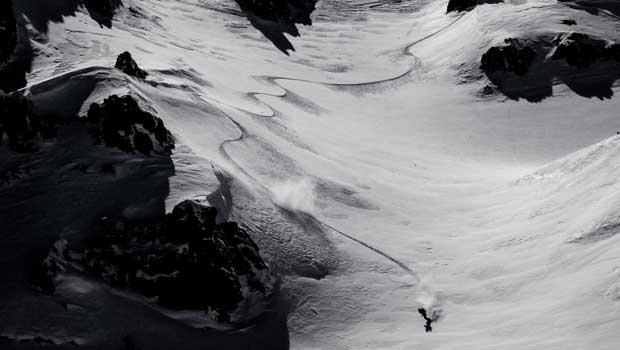 That's Togwotee with Frank Knab. He is a young kid coming up that I have been riding with. Really competent freestyler but loves getting out there in the mountains. Type of kid who is not afraid to spend a cold night sleeping in a bivy sack. It's cool to see that mix. This was kind of a cruiser run, but his diversity in snowboarding is really cool to see.
That's Brody Levin skiing at Orient Express; Denali and camp fourteen in the background. This is from a trip to Denali led by Conrad Anker I went on with fourteen people. It was a great mix of old experienced people and younger guys like Brody. I wanted to put the one ski photo in this group. When it comes to going in the mountains, I pick my riding partners by there attitude, not what's on their feet. I've had some great days with Brody, and this day was no exception. We climbed the Orient together with Conrad and Robin Hill. The snow was hard, and Brody is one of the better shitty snow skiers in the world. It was awesome to watch him rip it. It was a good day!
This pic is of Ed Shanley climbing Mt Timlin. I've spent a lot of time with Ed and is a great guy to have in the mountains. One thing that has happened over the years with Higher is I really just love hiking straight up these spines. Honestly, it's just as fun to hike them as it is to ride down them. I just wish it could keep going on forever. It is one of those things. Those high steep climbs–that stuff is all fun.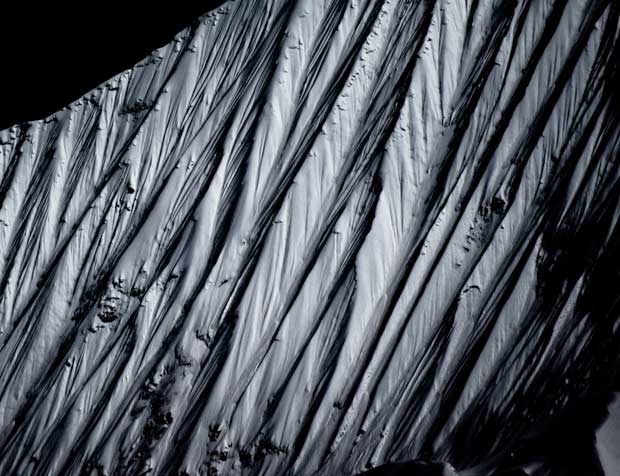 That's Shang Gri La, a super fluted face. I would say about ninety percent of the photos I take are scenic, as I cannot get enough mountain pictures. This picture sums up why I love taking pictures of mountains.
This photo was taken on the sea to spines mission in Alaska. We got dropped off at the edge of the water and hiked up to camp for a couple days. This trip exposed me to my new dream: Having a dialed camp and being able to ride in and out of it. This pictures sums that up perfectly.
Be sure to check our the new trailer for Jeremy Jones' Higher presented by Subaru