Jeremy Jones and the
Traveling into the world's biggest wilderness area was a spectacular sight as the plane gets dwarfed by the seemingly endless Wrangell Mountains.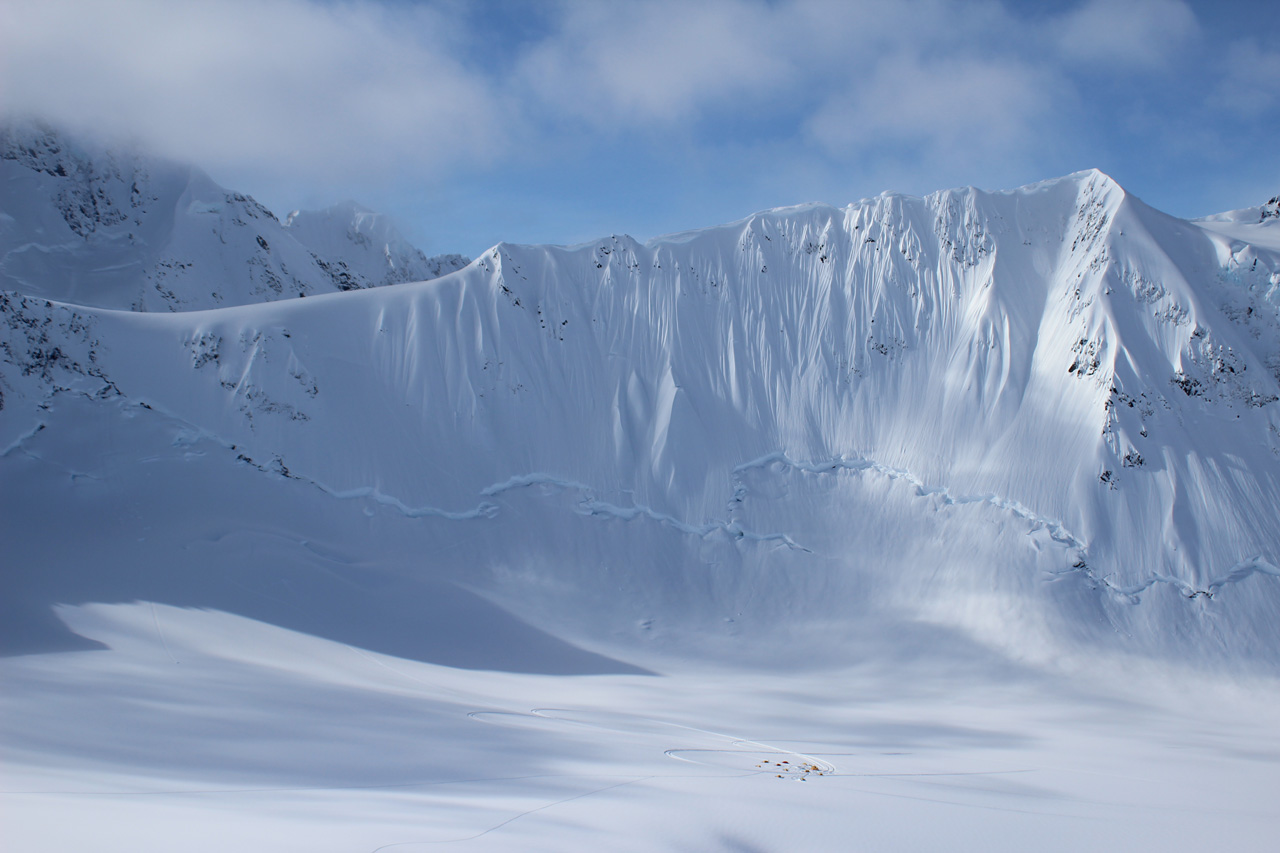 Getting a little wider view of camp was a great way of putting ourselves in check of the terrain we were dealing with.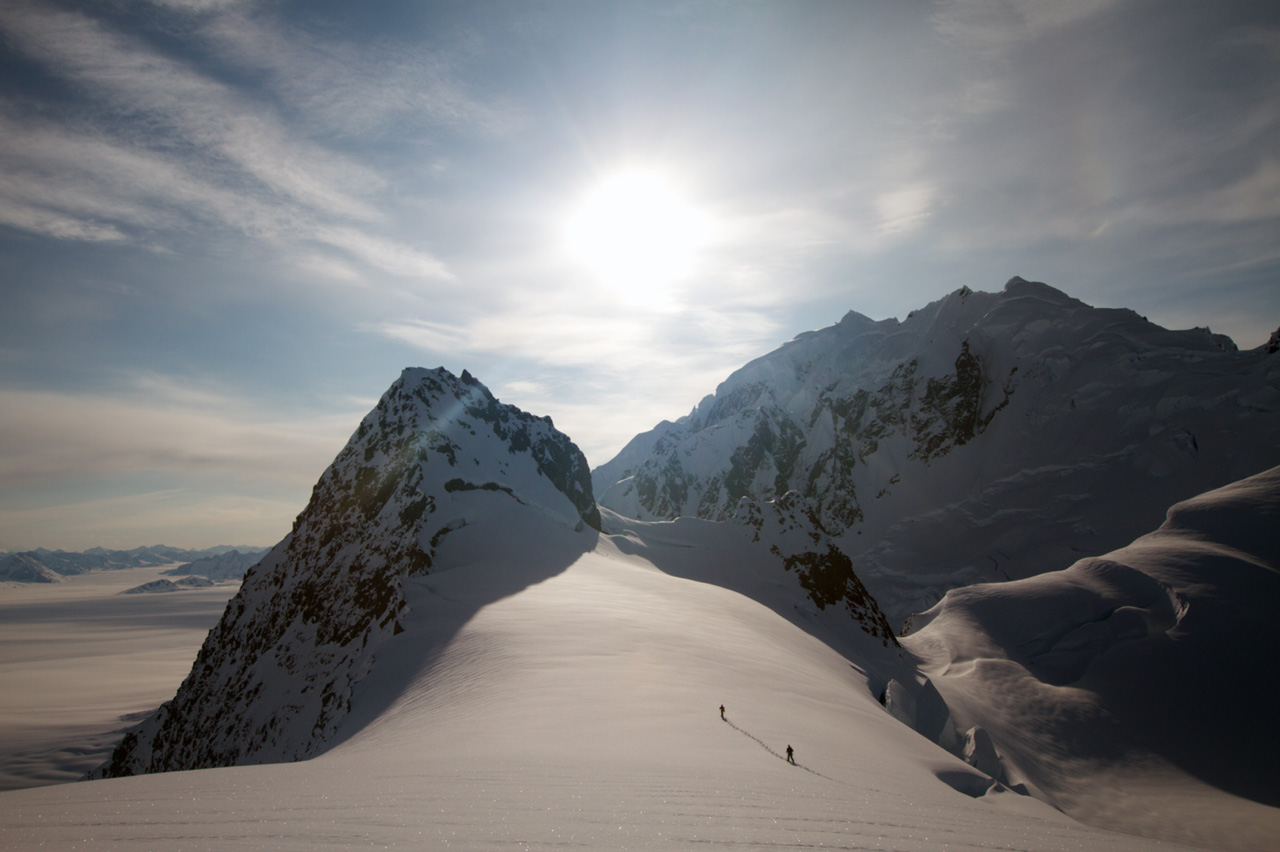 Venturing out into the unknown, Ryland and Jeremy check out the new location.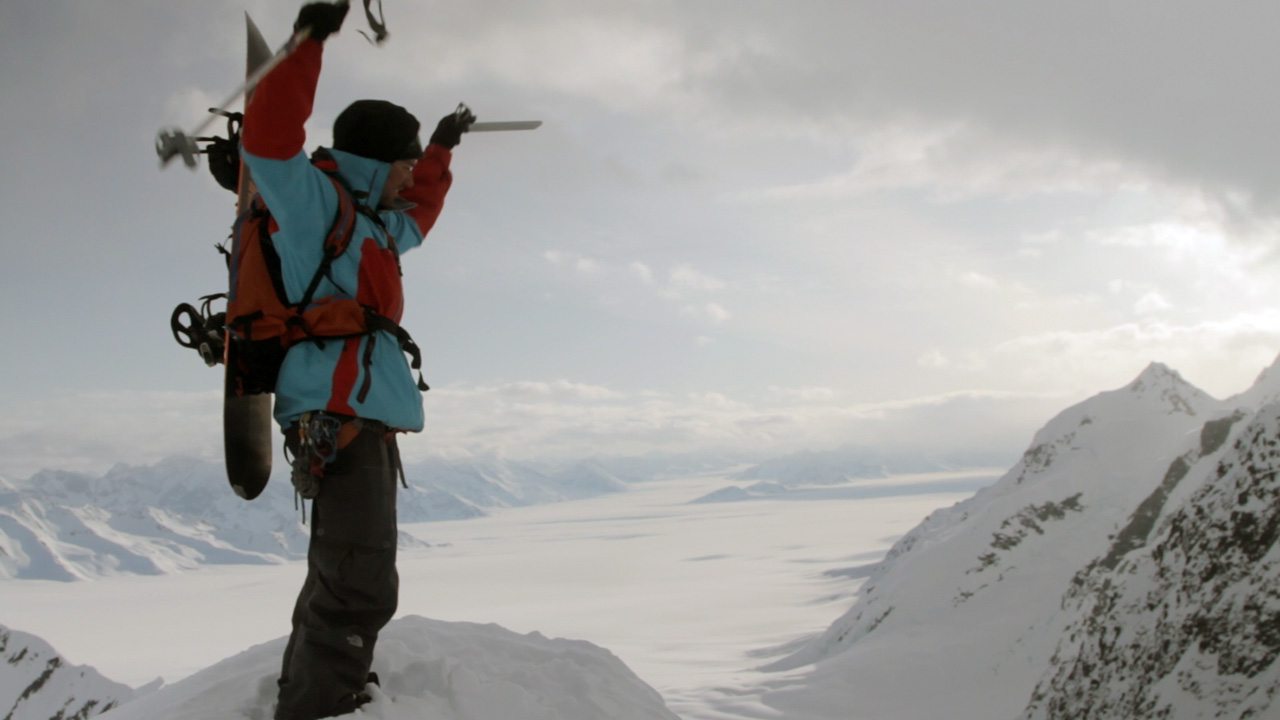 Lucas expresses the feeling he gets when getting to the top of The Town Wall lines.
With perfect light and a fresh layer of snow, Ryland lays out the hand drag with some style.
K-Tooth was one of those lines for no mistakes. With exposure in all directions, Jeremy navigates the line perfect.
It took the Further production team three AK trips to finally dial in the right solar power set up. The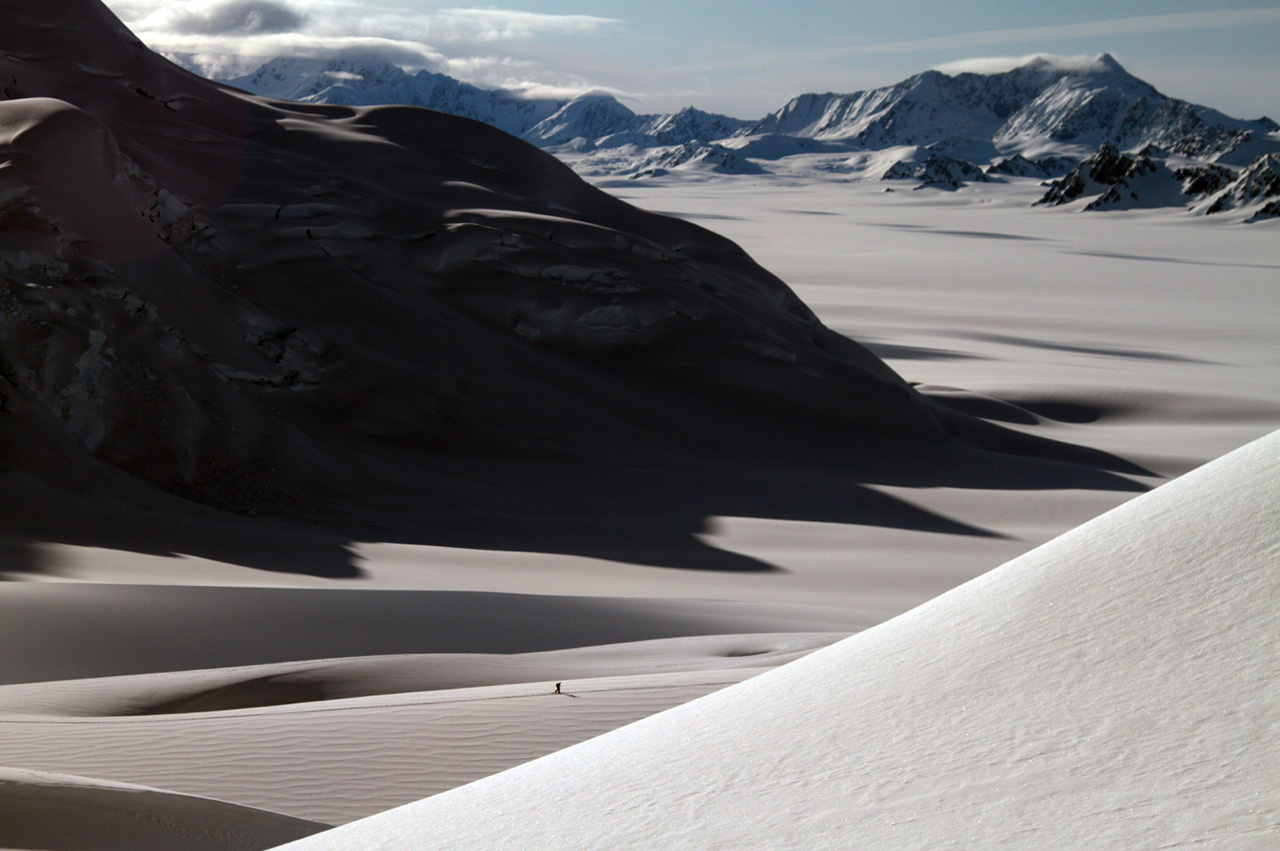 Lucas skins across the world's biggest nonpolar ice cap (Bagley Icefield) looking as though he is on the moon.
The setting sun lights up the towering seracs and spines that surround the camp.
The Town Wall getting lit up from the moon kept the creative juices and stoke flowing for the next day.
The Northern Lights across the Bagley Icefield was always a good reason to get out of the tent at night.