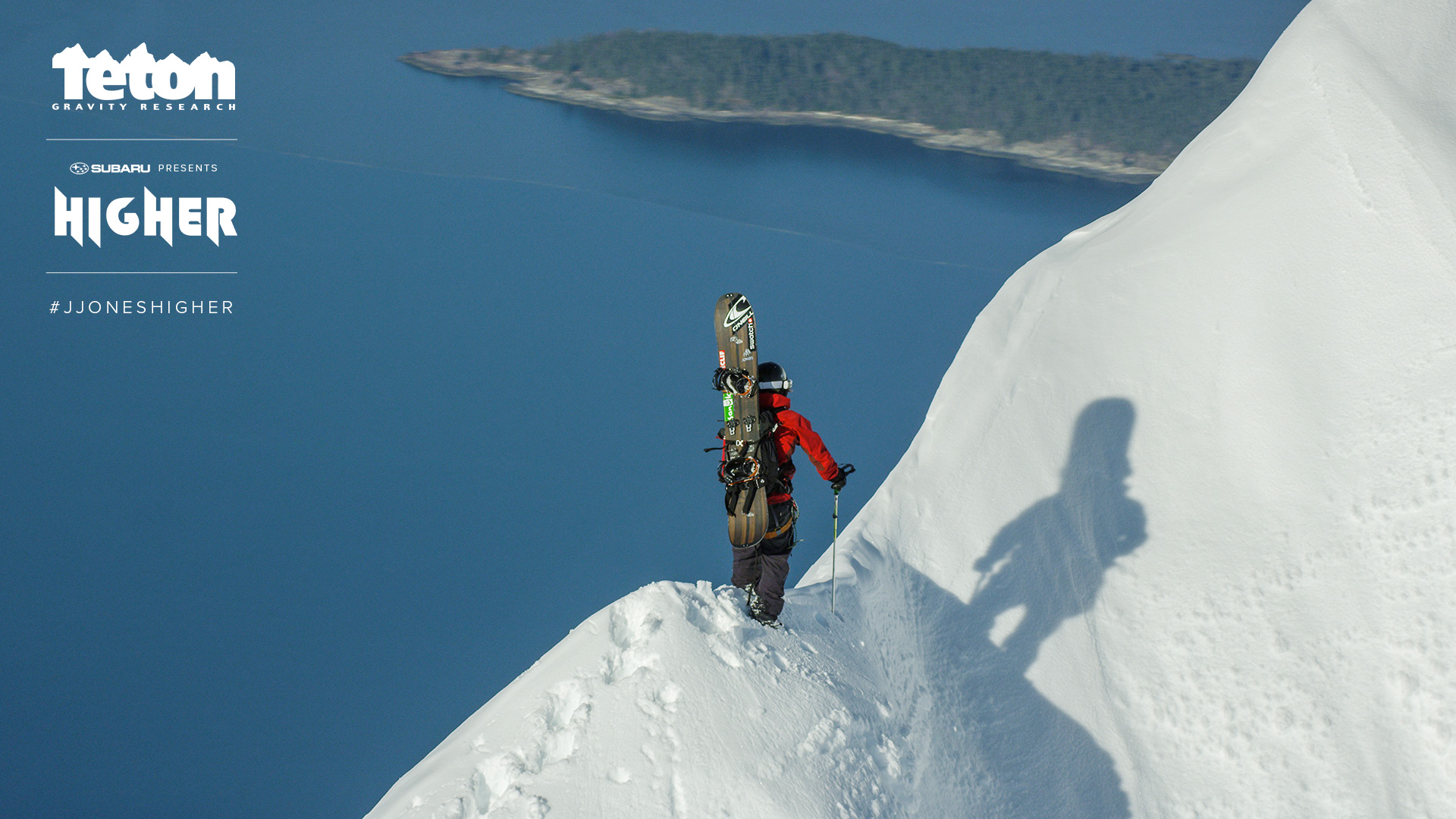 Jeremy Jones climbs a ridge line in Alaska while filming for Higher
For people who love the mountains, music is an important part of living in these beautiful places. Whether it is particular radio station on the way to riding, a favorite playlist while ripping up the trails, or a band jamming away at an après scene, it's a part of mountain life. The songs of Fall's ski and snowboard movies become the anthems of winter. You will listen to them while riding or hum them while riding the lift. Recently, we were able to sit down with Jeremy Jones in the TGR office while he was on a break working for his upcoming film Higher presented by Subaru. We talked about some of his favorite music and how it relates to his own mountain experiences. Words Jeremy Jones
What Is Role of Music On Your Trips?
I listen to music either early in the morning or after a day of riding while I'm at basecamp. Other times, I will listen to my music during the long approaches in and out of the mountains.
The Himalayas, to me, are a Doors and Pink Floyd type of place.
When traveling in avalanche terrain, I will take the headphones out. The first reason is for safety. I really have to listen to the snowpack, as it communicates its condition when I travel across it. The other reason is I really enjoy the pure silence of the mountains. It is difficult to find a place like that. When there is zero noise pollution, that is special.
Do Certain Places Inspire Music For Your Films?
On certain trips, music can really capture the vibe. When it's time to edit, I try to find the music that captures that place and feel. For example, the Himalayas to me are a Doors and Pink Floyd type of place. I don't know if we were able to completely capture that in Higher. . . we will see when it comes out. . A lot of music that I do like ends up in my films.
At the end of our talk I asked Jeremy about some of his favorite music, this is what he offered up.