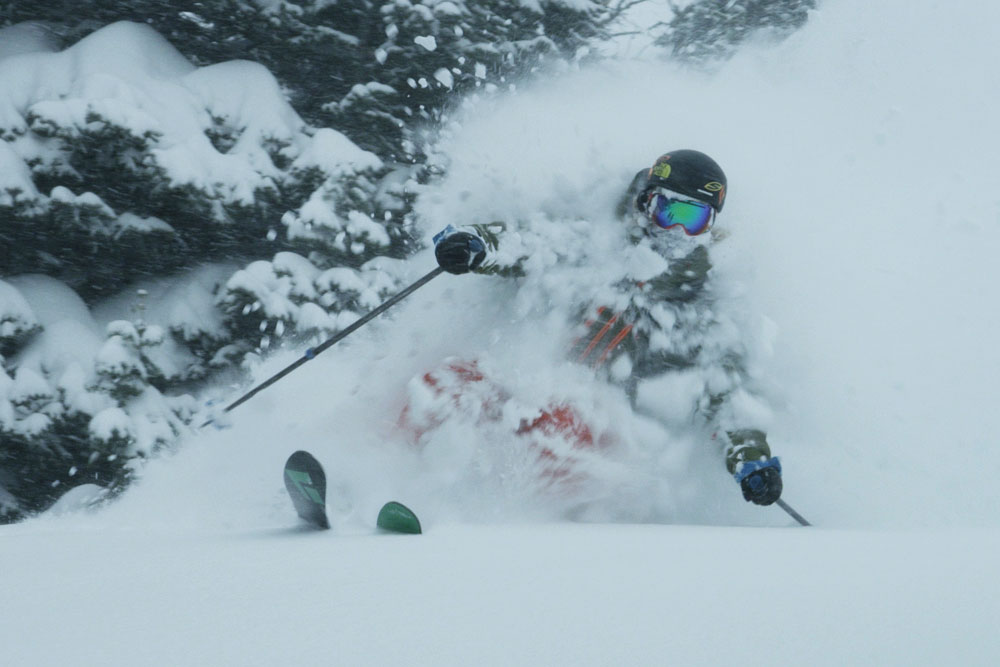 Johnny leaving the white room while filming for Almost Ablaze
Recently we were able to catch up with TGR athlete Johnny Collinson when he stopped by the office to check out footage from our new film Almost Ablaze. We asked him to narrate ten of his favorite Instagram photos from the past year.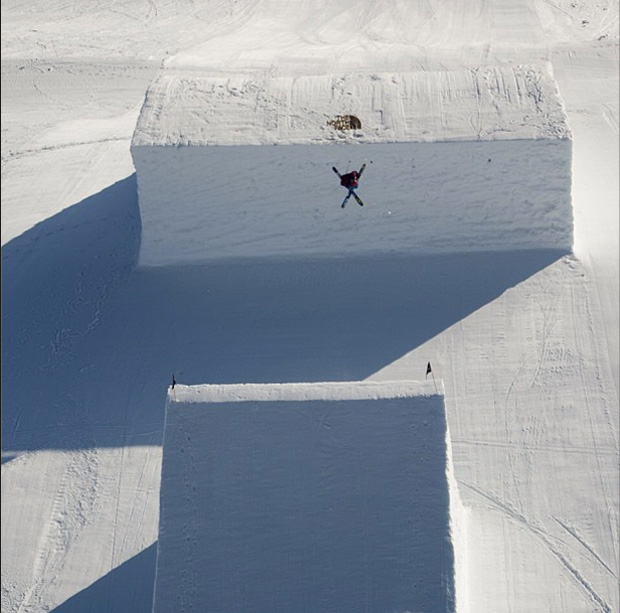 This one was shoot during filming for a North Face commercial up in Whistler. It was that famous Whistler sunset jump. I don't really hit park jumps at all but I was skiing with Tom Wallisch that day. He was shooting on it and was like, "dude you have to hit it." So tried a couple double blackflips that I crashed but fortunately was able to land a couple. When Tom tells you to hit a jump you do it ha. Henshaw was there and asked what the fuck I was skiing on because I had my big mountain skis.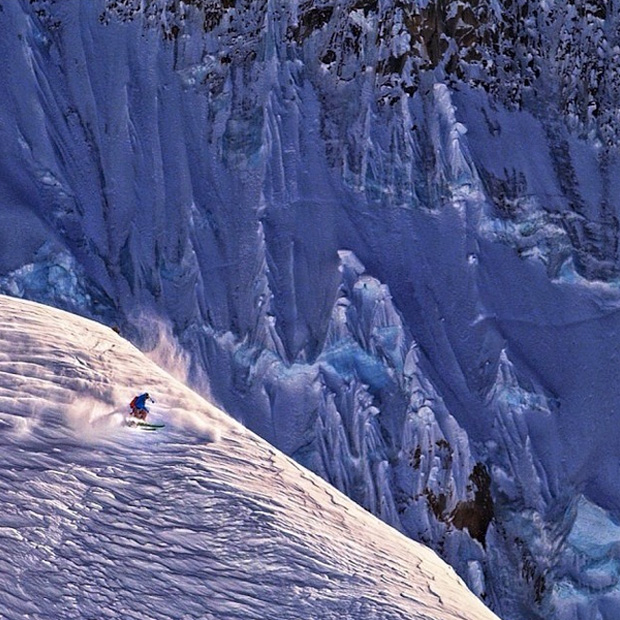 This was a super scary ice ridge in Denali National Park. We called the rib the "Edge of the World" line. This was during filming for Into the Mind with Sherpas.
This was on the North Face expedition in India. At the end of the expedition we came out it was the holy festival. The festival is a huge ordeal over there so it was really cool to be part of that. Everyone over there is pretty psyched to see westerners so they will mob you and fully attack you with chalk. The festival is celebrated pretty differently in the different regions of India. In some places it is a huge mega party but in others it is mellower. It just depends on the place.
That was a day shredding Alta with Sage. It had snowed six inches of snow on crust, which lead to super cold and blower conditions. He just snapped that of me. Overall a pretty sweet, fun day of skiing.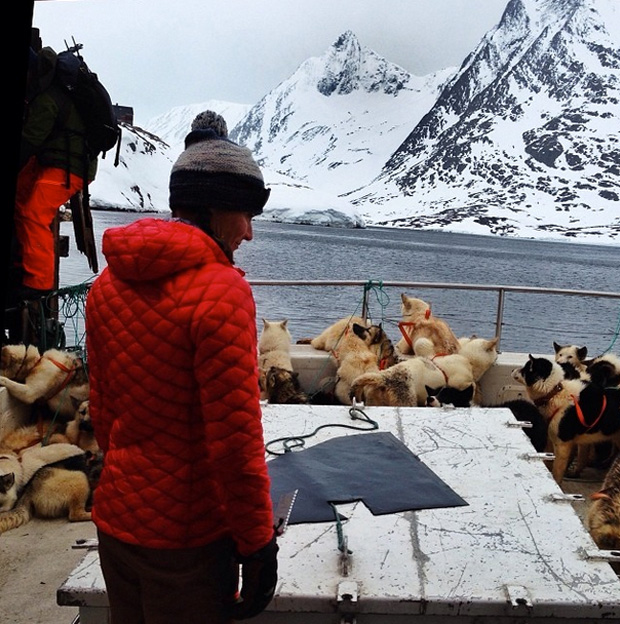 This was pretty crazy! This was on our latest expedition up to Greenland. We took a boat up this fjord, loaded five dog sled teams onto it and then got dropped off on the pack ice. From there we dog sledded further inland across approximately twenty miles of pack ice.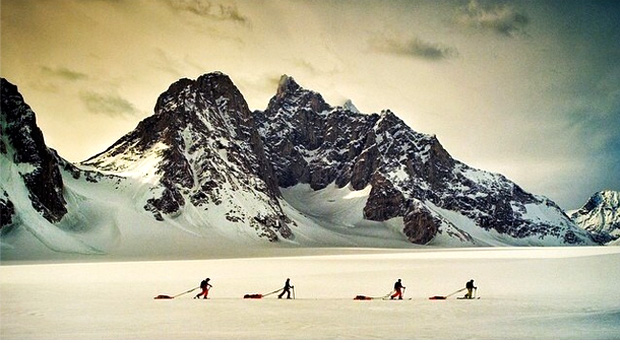 That one was further up the glacier in Greenland. Once we hit the pack ice with the dogs we put all of our stuff on sleds and hiked to a high camp to find better snow. This was filming for an NBC TV film spot with the North Face.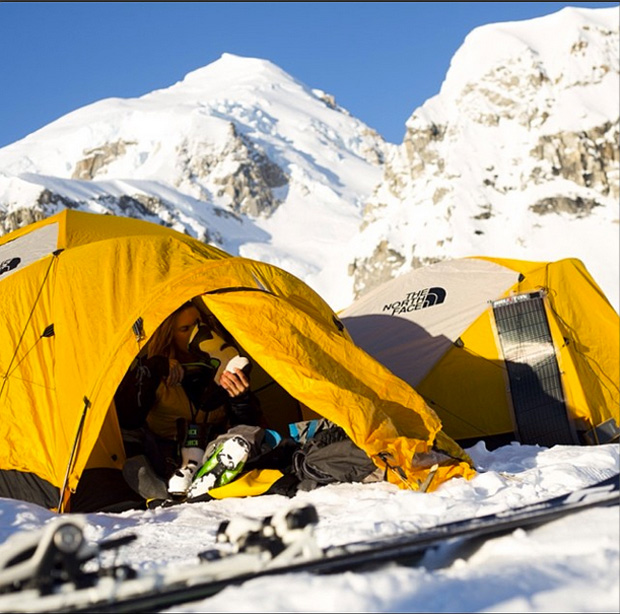 This is when we were filming for Into the Mind as well. After a long day in Denali National Park I wanted to see how bad my feet smelled from the tour.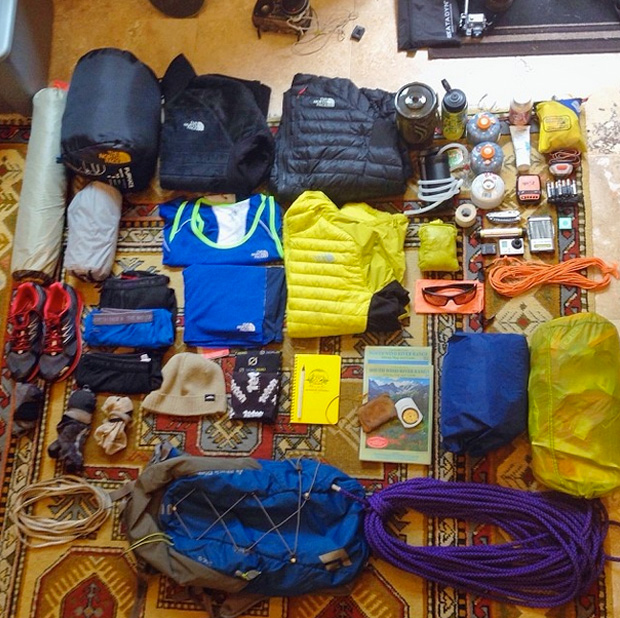 That is all the gear I used on this little mission I went on recently. It was a 200-mile run through the Wind River Range. I started at the south end and ran up to the north end. I tried to stay on the ridge so there was a lot of climbing and repelling using crampons. This is all the gear I used for the trip.
Check out the film page TGR's new ski flick Almost Ablaze.