Sammy Carlson said, "last hit" ten laps ago. He drops again, and after tossing yet another double variation, no one gets ready to leave. We're at Mammoth Mountain, perched above a private jump built for the US Freeskiing and Snowboarding teams, and an hour after the rest of the crew has left, Carlson is still lapping.
Carlson has a bucket full of X Games Medals in slopestyle, and in 2013 he managed to win the first X Games Real Ski Backcountry. His versatility has allowed him to dominate the park and the backcountry. Carlson even spent a month filming with TGR in Alaska this winter.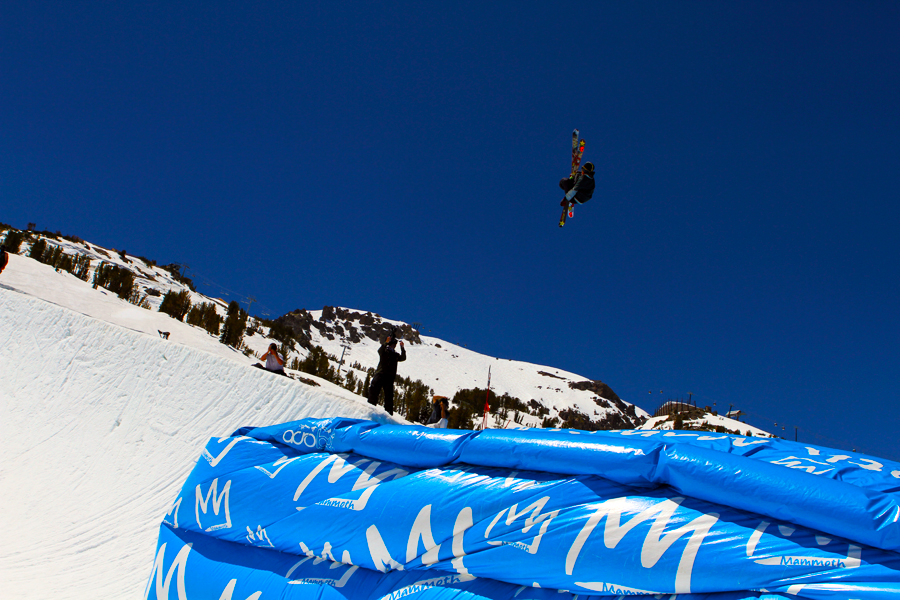 Carlson isn't missing any precious training time. "Skiing is skiing. The more you can be on your skis in general, the better," states Carlson. In fact, Carlson thinks his time spent in the backcountry gives him an advantage.
"The mental focus that you need when you're out there riding in the backcountry is such a different feeling than when you're riding in the park. It almost mellows it out when you get back in the park and you're standing on top of a jump where you know nothing is going to slide out from underneath you."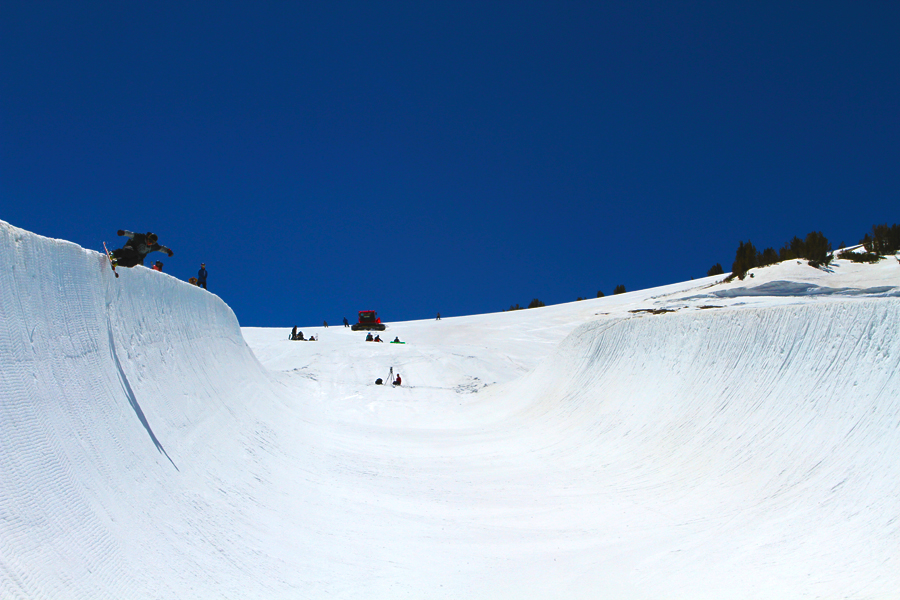 Carlson is excited about the prospect of the Olympics and is excited to have skiing be seen by the public as more than "people going down the mountain, skiing through gates, and turning left and right." He's not, however, hell-bent on making it to them.
The more that I get out and explore the mountains, and spend time on the mountains with my friends the, less [skiing] becomes about competitions and the less you want to compare yourself to other people," says Carlson. "At the same time competition has always been a really cool part of skiing."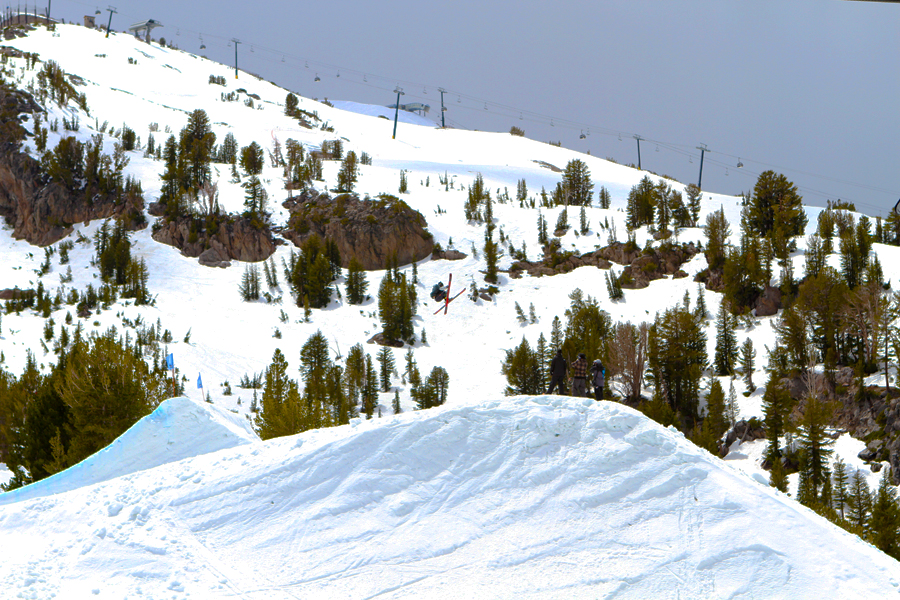 So Carlson takes another lap. After watching his umpteenth double in a row, it's easy to forget Sammy hasn't been on park skis in months. Coaches, cameramen, and a few extra onlookers take bets on how many more he'll take before he stops. But his time in the backcountry has left him hungry for more park hits. Carlson says that one of his biggest fears is burning out, but every "one last jump" seems to drive that fear beyond the horizon. "I'm out here at Mammoth and it's sunny and I'm riding park for the first time in a few months. It's a fresh feeling again," says Carlson.
When Sammy Carlson finally calls it a day everyone has lost count of his laps. As soon as the cameras are put away, he puts on his backpack, and skis away only to hit the jump one more time. Clearly, for Carlson, skiing is still about having fun.