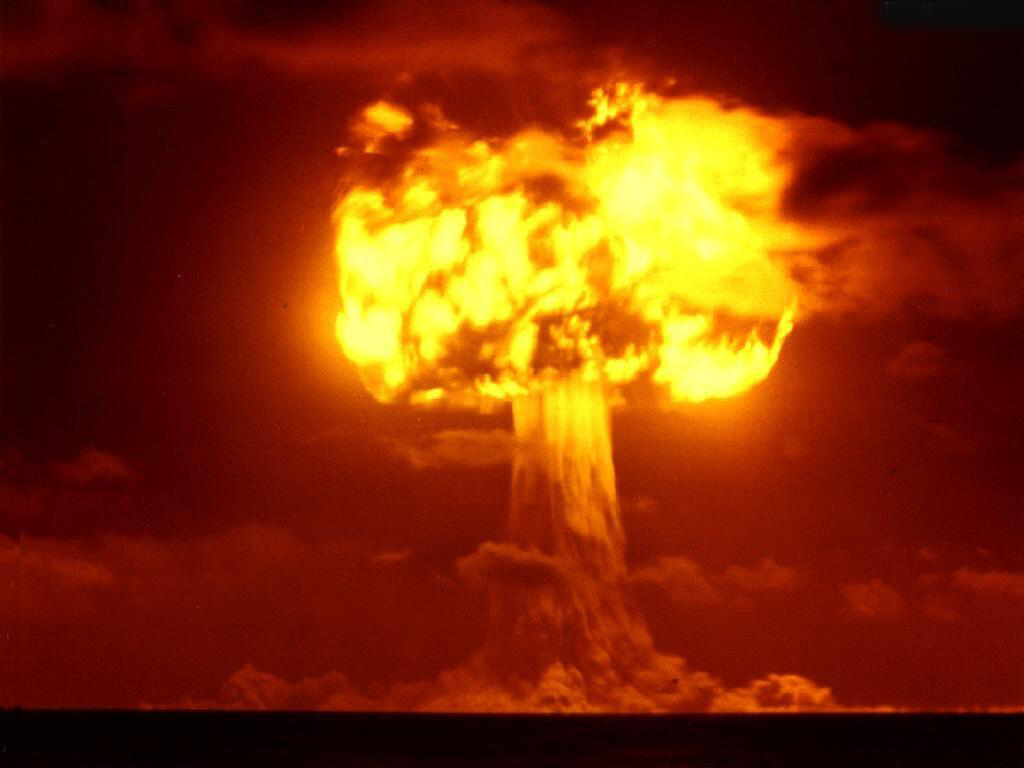 Teton Village—A massive fireworks-related explosion leveled Teton Gravity Research headquarters this morning, leaving almost nobody shocked or confused.
"To tell you the truth, I'm surprised this didn't happen sooner," says International Senior Intern Yorick "Dutch Master" Lastnamedoesntmatter. "The amount of bottle rockets, Black Cats, M-80s, and Roman Candles this company goes through in a day could supply a small army for months."
The incident occurred after an over-zealous employee, who has since disintegrated, created a combination sparkler bomb/cherry bomb/mortar shell/dirty nuke/ski wax/jet fuel explosive that was bonded together with the hair of Sage Cattabriga-Alosa. According to Dutch Master, the combined reaction was "unexpected."
"We're pretty sure Sage's hair was what turned an average desk prank into a catastrophe," continues Dutch Master.
"Fireworks are a way of life," adds TGR Founder Todd Jones. "We've had some close calls in the past, but we keep a five-gallon bucket of water handy for safety. We're always safe around here. It's not like we're shooting guns off or something irresponsible like that."
Fortunately, TGR's hundreds of terabytes of video footage are backed up onto a series of floppy disks and jump drives stored in a secret location Jones calls "The Blue Room."
"We always knew something like this might happen," admits Jones. "We spent all the proceeds from our first three movies on fireworks. I can't tell you how many toilets we've lost over the years."
Authorities won't be pressing charges as the building was scheduled to be leveled this fall, but have issued a stern warning. "TGR has been a liability for nearly two decades," says Officer James Johnson. "But they bring a lot of business to town and are saving the assholes replacing the VC with a club for golf and manicure enthusiasts a lot of money. They should really be charging a demolition fee."
"And only one person got hurt," adds Johnson. "But any record of him has been wiped out so we're just not going to worry about it."
As for the future of TGR's firework-related fun? "We're bumping up to two five-gallon buckets of water and a first aid kit in the office," states Jones. "We may have lost some metaphorical eyebrows here, but that's no reason to stay off the horse. We're buying Sage a hairnet too."
**Ketchup Soup is TGR's new weekly satire column aimed at poking fun at the sports we all love. TGR's "Ketchup Soup" is a fictionalized, satirical publication. Its content should in no way be interpreted as an actual record of events. These stories are also not intended to be, nor should they be construed as, attempts to predict the future course of any individual or entity, but should be viewed only as parody. TGR's "Ketchup Soup" is not associated with any other news service. Names used in "TGR's Ketchup Soup" stories, unless those of public figures or entities, are fictional, and any resemblance to actual persons or entities is coincidental, unintentional, and accidental. Any event described in TGR's Ketchup Soup" that actually comes to pass should also be considered coincidental, unintentional, and accidental.
The moral here is laugh now, but remember, you're probably next.