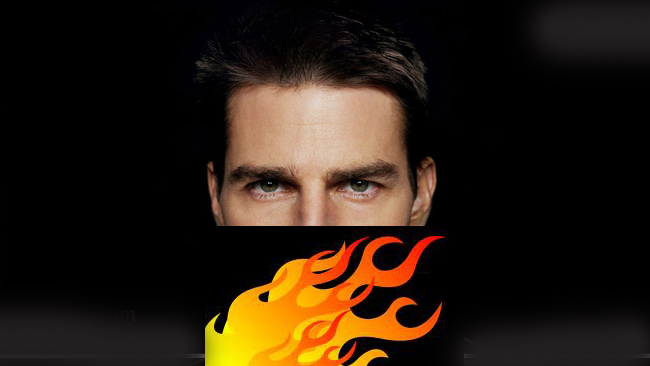 (Flame Prototype Design Sample)
The next big thing in skiing is only a few thousand dollars in crowd-sourced donations away. With your help, Eric Shammer and Arnold Watkins plan to launch an innovative neck tube company focused on creating products for the backcountry. Their Kickstarter launches this month.
The pair met after both becoming locals in Crested Butte, CO last November and working together in lift operations. "We spent a lot of time riding in backcountry zones like Third Bowl," says Watkins. "It became clear that we didn't have many options for functional, yet stylish ways of protecting our faces while we were exposed to the elements."
"We're really passionate about skiing, unlike these major corporations that only care about making money," continues Watkins. "We moved West last winter because we're serious about skiing, and we want a brand that reflects that passion."
(Leaf Prototype Design Sample)
Taking matters into their own hands, the two began exploring options of integrating their own unique graphics into a functional soft and stretchy 10" x 30" tube that can be used for a variety of purposes. According to their claims, the neck tube can be used as a neck tube, hat, headband, balaclava, wrist accessory, tube top, coffee strainer, dental dam, and more.
"It's not just about protection though," claims Shammer. "I had sixteen credits in design before I moved West, and expressing myself is part of my skiing. I don't want to be that jackass wearing a bandanna in the backcountry either."
"We think our designs are game changers," states Watkins. "Never before have you been able to express yourself so well in the backcountry. We're focused on the riders who are out there progressing the sport on natural features."
"Our first designs use a lot of cannabis leaves and flames because we're really into reggae music," adds Shammer. "We're also working on some prototypes with Colorado Flags because we're proud to be locals here."
(Flag Prototype Design Sample)
The duo has focused on every aspect of EA's expression, going so far as to borrow money from their parents to buy a RED camera for their promotional video and upcoming team edits.
"We don't want to be just an apparel company," says Shammer. "We're trying to make EA Necktubes a dynamically evolving lifestyle brand. We want to put out a lot of edits from the backcountry next winter. Arnold and I are actually making a different Kickstarter to get our Level 1's soon, so we're pretty serious about it."
"We've also been working on screen printing our own shirts," adds Watkins. "If this Kickstarter works, we're going to have a lot of money to work with."
(Whoopi Prototype Design Sample)
Ketchup Soup is TGR's new weekly satire column aimed at poking fun at the sports we all love. TGR's "Ketchup Soup" is a fictionalized, satirical publication. Its content should in no way be interpreted as an actual record of events. These stories are also not intended to be, nor should they be construed as, attempts to predict the future course of any individual or entity, but should be viewed only as parody. TGR's "Ketchup Soup" is not associated with any other news service. Names used in "TGR's Ketchup Soup" stories, unless those of public figures or entities, are fictional, and any resemblance to actual persons or entities is coincidental, unintentional, and accidental. Any event described in TGR's Ketchup Soup" that actually comes to pass should also be considered coincidental, unintentional, and accidental.
The moral here is laugh now, but remember, you're probably next.