"Singlespeed" is a dirty word. For many folks, it conjures up images of hipsters pedaling around town in search of overpriced PBRs. But forget about these fools and their fixed gear fetishes. There's an abundance of singlespeeds designed for exploring singletrack rather than stroking egos.
For this edition of Lust, we kept things simple by showcasing a handful of hardtails. These bikes are bound to appeal to a range of riders—purists looking for a clean ride, dudes who just want to have fun, and racers of a single-minded persuasion. These offerings range from custom frames to complete rigs. With any of these bikes, you can confidently swing into the saddle—and laugh as your buddies clink and clank through a range of gears. Life may be complicated, but your bike doesn't need to be.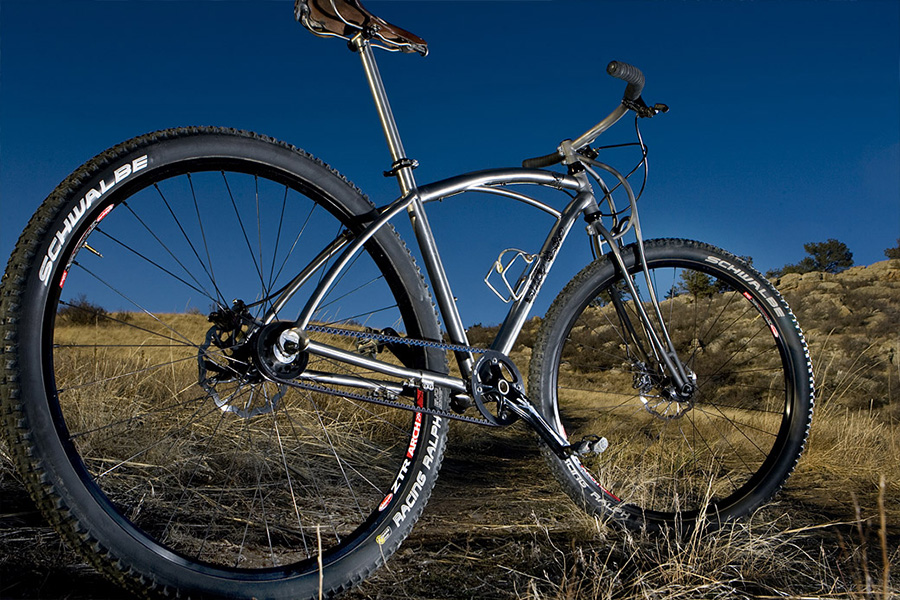 Black Sheep High Roller
Based in Fort Collins, Black Sheep builds about 100 bikes each year. With an emphasis on craftsmanship, Todd Heath and James Bleakely create custom frames—not commodities. Thanks to elegant designs—often crafted from titanium and driven by belt drives—Black Sheep bikes are appreciated as both works of art and fun rigs to ride. Price: Varies with each custom design. www.blacksheepbikes.com
Moots RigorMootis
The RigorMootis offers everything you need—and nothing you don't. Crafted in Steamboat Springs, the RigorMootis sports a titanium frame and rigid fork. The bike is available in both stock and custom sizes. Although loaded with modern features, the RigorMootis rocks a classic design for cross country purists. Price: $2,975 frame only. www.moots.com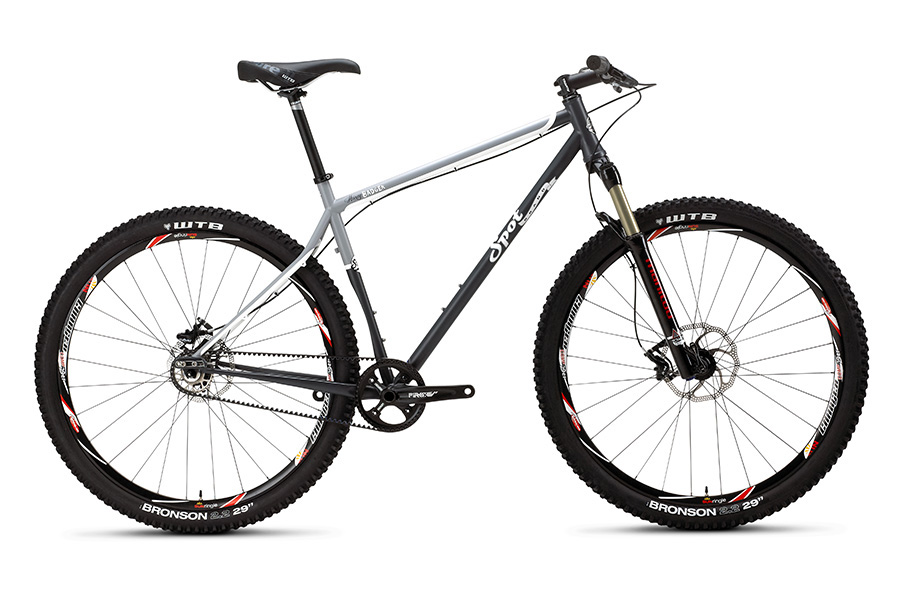 Spot Honey Badger SS
Spot's attention to detail is exceptional—and the Honey Badger SS provides ample proof. Thanks to its carbon belt drive—a Gates CenterTrack—the drivetrain is nearly silent and readily sheds dirt and debris. For additional versatility, the 29er's vertical slider-style dropouts can accommodate belt and chain-driven singlespeed setups while also giving you the option to add a derailleur should you decide to get some gears. To provide an especially smooth ride, its steel frame is paired with a Manitou Tower Comp 29er fork, which offers 100mm of travel. But don't let the plush ride fool you, this bike is as tough as its namesake. Price: $2,599 complete. www.spotbrand.com
Kona Unit
Through the years, the Kona Unit has steadily gained a reputation as a reliable—and relatively affordable—singlespeed rig. Sold as a complete kit, the Unit rocks a rigid fork, 29" hoops, and a steel frame, which creates a plush yet responsive ride. By blending performance with affordability, the bike has become one of Kona's best selling rigs of all time. This is one unit worth touching. Price: $999 complete. www.konaworld.com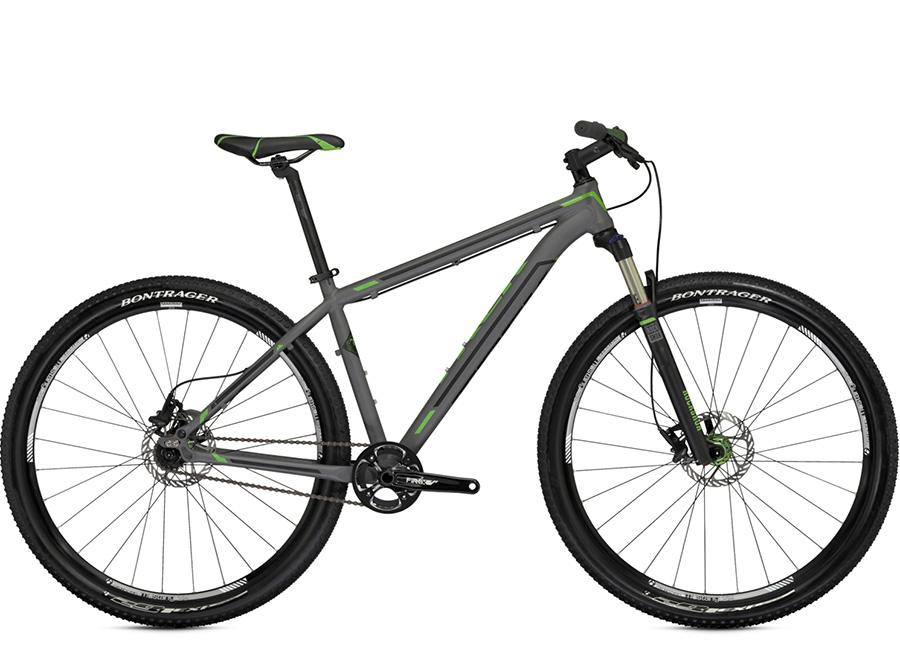 Trek Rig
For riders serious about going fast on a singlespeed, the Trek Rig is worthy of attention. The 29er sports an aluminum frame, sliding vertical dropouts, and Avid Elixir 1 hydraulic disc brakes. Its Rockshox Reba RL 29 fork also sports 100mm of travel. Don't be fooled by its simplicity—the Trek Rig is a heavy hitter. Price: $1,490 complete. www.trekbikes.com
All of these rigs are solid. If, however, you're low on cash—or garage space—you can easily convert one of the old bikes in your stable into a slick singlespeed. Sheldon Brown has an excellent overview of singlespeeds and DIY conversions
here
.
Keep it simple and keep on trucking.