One of the occupational hazards of growing older is that you acquire stuff—snowboards, skateboards, rafts, chainsaws, gas station souvenirs, maybe even children. Luckily, there's an arsenal of bikes eager to help haul your shit.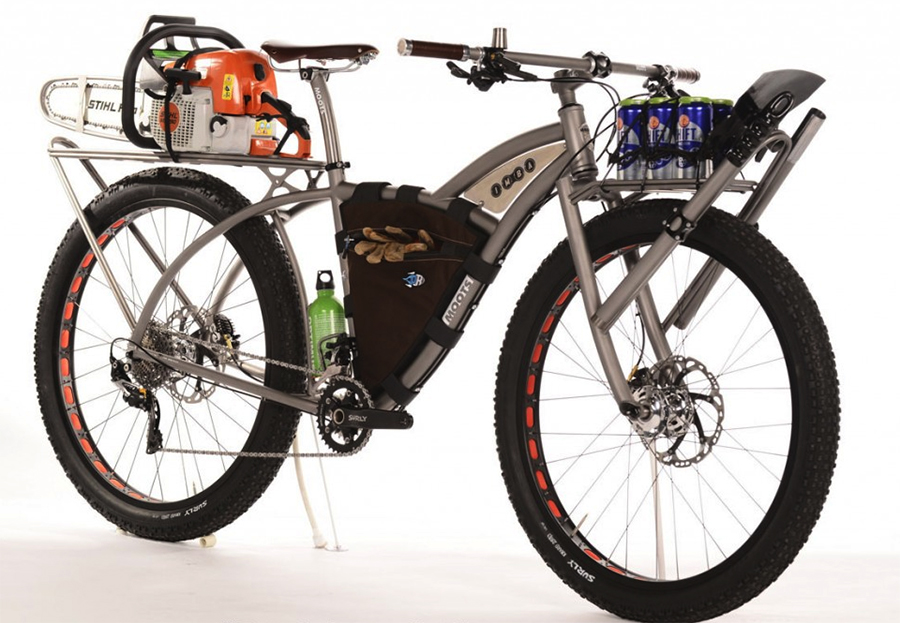 Chainsaw and six pack sold separately
Moots IMBA Trail Bike
If your days are filled with building trail—or reenacting scenes from Scarface—the Moots IMBA Trail Bike is your partner in crime. Moots collaborated with IMBA and the Routt County Riders (its local IMBA chapter in Steamboat) to craft a bike that's ready to ride—and haul some serious gear. In addition to a titanium frame and twenty-nine inch hoops, the rig features a chainsaw holder with a bar guard, stem clamps for hauling tools, and burly front and rear racks. Perhaps most importantly, the front rack is designed for hauling a six pack. Just be ready for some foam when shotgunning those beers. www.moots.com
If you're opposed to traveling lightly, Surly offers a range of trailers in addition to the Big Dummy.
Surly Big Dummy
Garage sales? Curbside finds? Transporting cadavers? Surly's Big Dummy has the space and capabilities to do it all. Built around the standard LongTail platform pioneered by Xtracycle, the Big Dummy can easily haul up to a hundred pounds and can accept a range of accessories—including all of those milk crates and zip ties you've been saving. The bike's stout steel frame keeps things stiff while still dampening the ride. Surly sells the bike complete or solely as a frame—just in case you want to build it up with parts you've scrounged from dumpster-bound bikes. www.surlybikes.com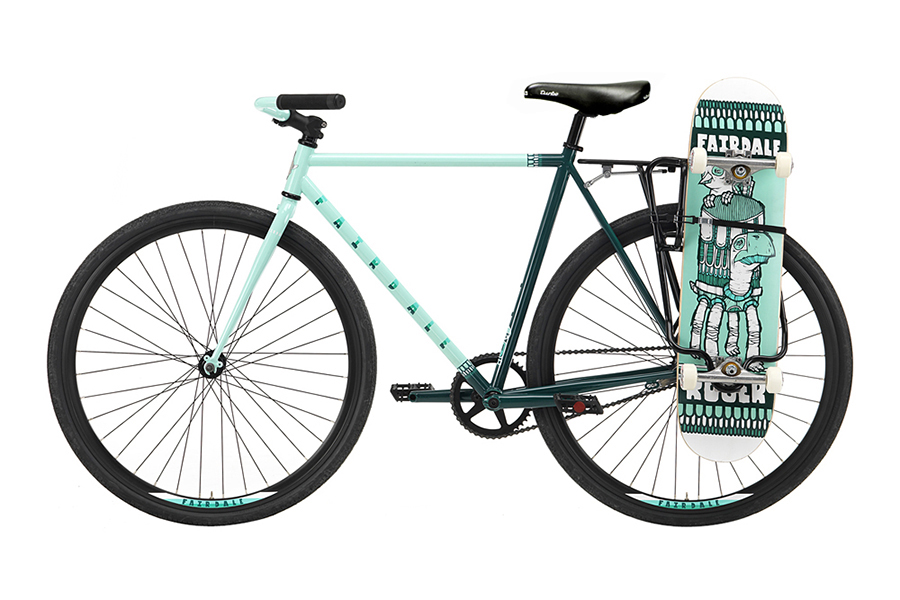 What's better than two wheels? Six . . .
Fairdale Roger
Although founded by BMX icon Taj Mihelich, Fairdale makes bikes not for tailwhips but for life's simple adventures—like cruising around town. Fairdale collaborated with Roger Skateboards to develop a bike for getting you to your favorite skate spots. The bike sports Fairdale skate and cargo racks, as well as art by Roger cofounder Michael Sieben. In the event that you get two flat tires, you can throw the bike on your back and roll on four wheels, as the bike comes with a complete Roger kit. This thing is bound to make you smile. www.fairdalebikes.com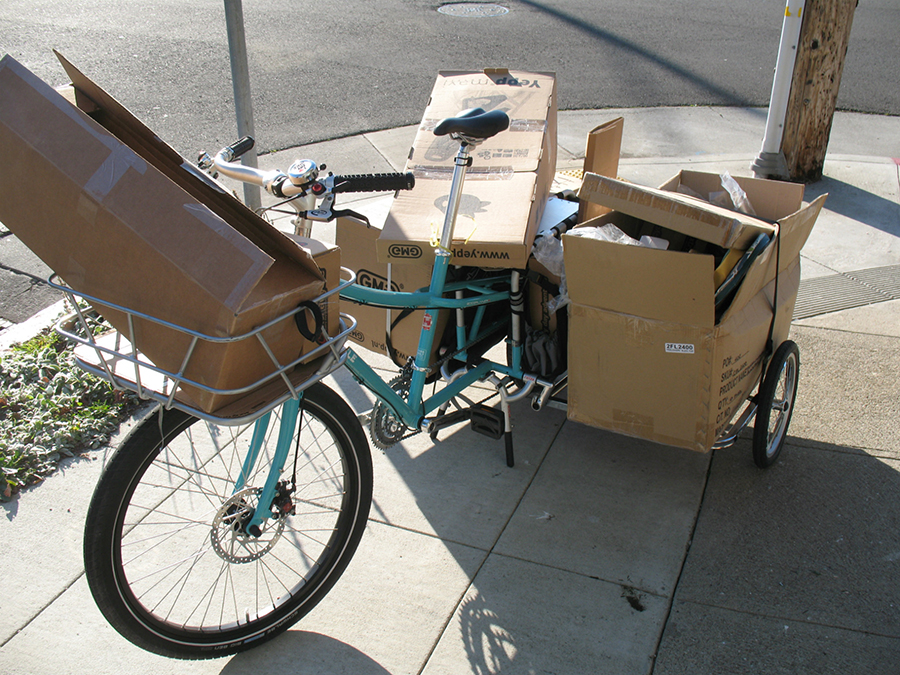 With the Edgerunner, you can cruise all over town to find sweet things in the trash. Likely, it can haul more than you can handle.
Xtracycle Edgerunner
Whether you've just been evicted or have adopted a four-hundred pound pony, you can count on Xtracycle's Edgerunner to haul your shit with ease. What it lacks in beauty, it makes up for in brute force. Its unique design features a twenty-inch rear wheel. This creates additional strength, quicker acceleration, and a lower center of gravity—which make it perfect for hauling kegs or escaping the police. If you buy just the frame, it can double as an intriguing lawn ornament. If, however, you want to snag a complete setup, the bike comes with a twenty-seven speed drivetrain and mechanical disc brakes. The ultimate challenge for this bike? See if you can put your neighbor's truck camper on its LongTail. When it's time to actually haul this load, however, you may want to invest in Xtracycle's electric version of the Edgerunner—as well as its assortment of racks and sidecars. www.xtracycle.com