TGR Founder Steve Jones just got back from a trip to Europe where he was filming at the Atomic headquarters in Austria. After he wrapped up his product shoot, he headed to Engelberg, Switzerland with his wife Anne. Read his most recent blog post below. Read his last post here.
After two days of stormy weather we woke to clearing skies and over a foot of new snow. Competitive Freeskier and Manager of The Ski Lodge, Matilda Rappaport showed us the goods. Engelberg has some of the dreamiest powder fields you could ever imagine. This was the best day of the trip...
Matilda and Anne en route to Engelberg's magical powder fields...
Matilda brought us straight to the goods. The Laub is around 4,000 vertical feet and spans as wide as four football fields. It is perfectly pitched all the way to the bottom and is one of the best expanses of lift accessed powder skiing terrain in the world. Engelberg down in the distance...
Mid-day powder right underneath the tram.
Anne Jones dropping into a 6,000 vertical foot decent of the Galtiberg later that afternoon.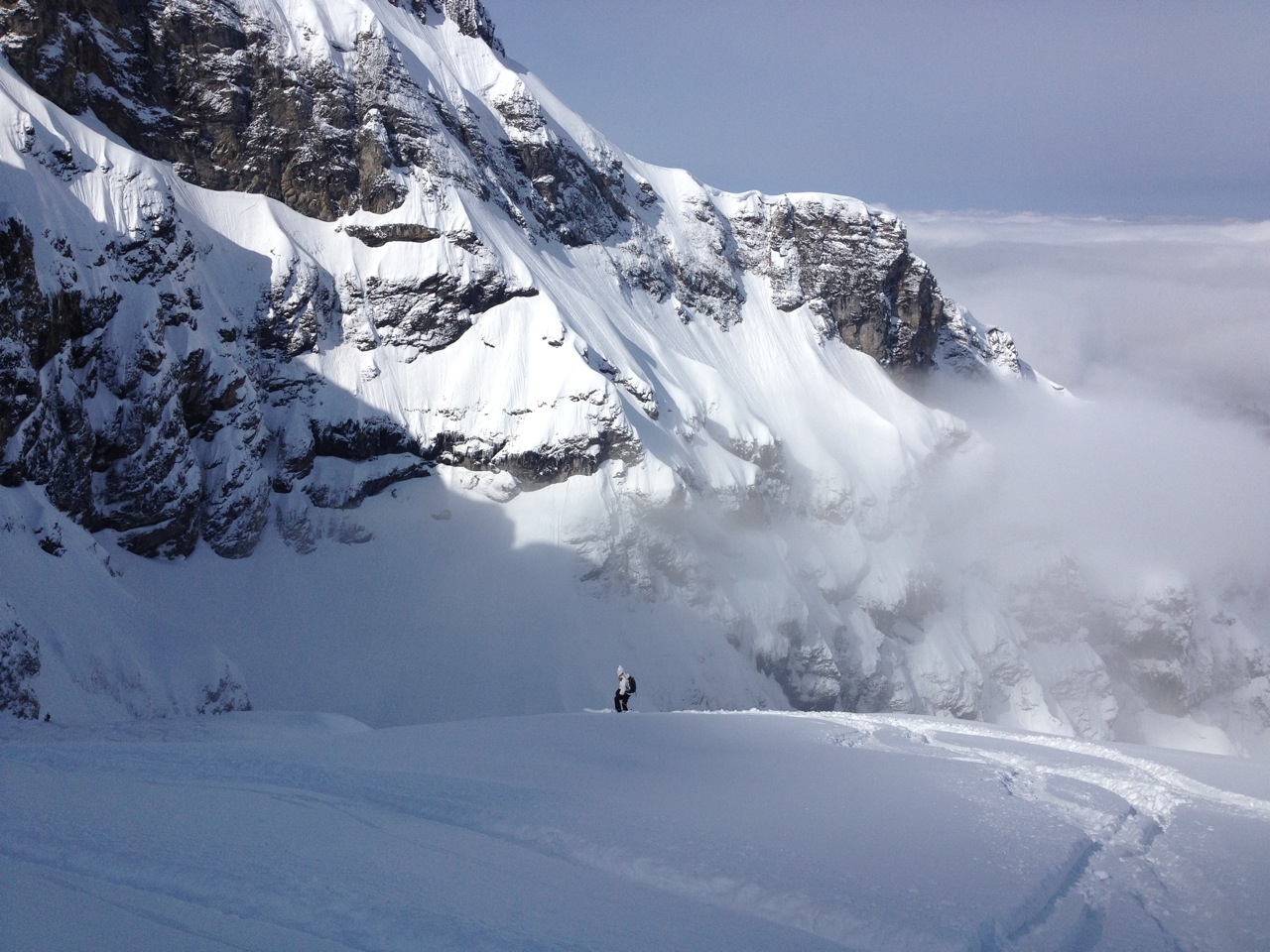 The Galtiberg descends into a massive chasm overshadowed by vertical rock walls and ice. Anne Jones peeks over the edge...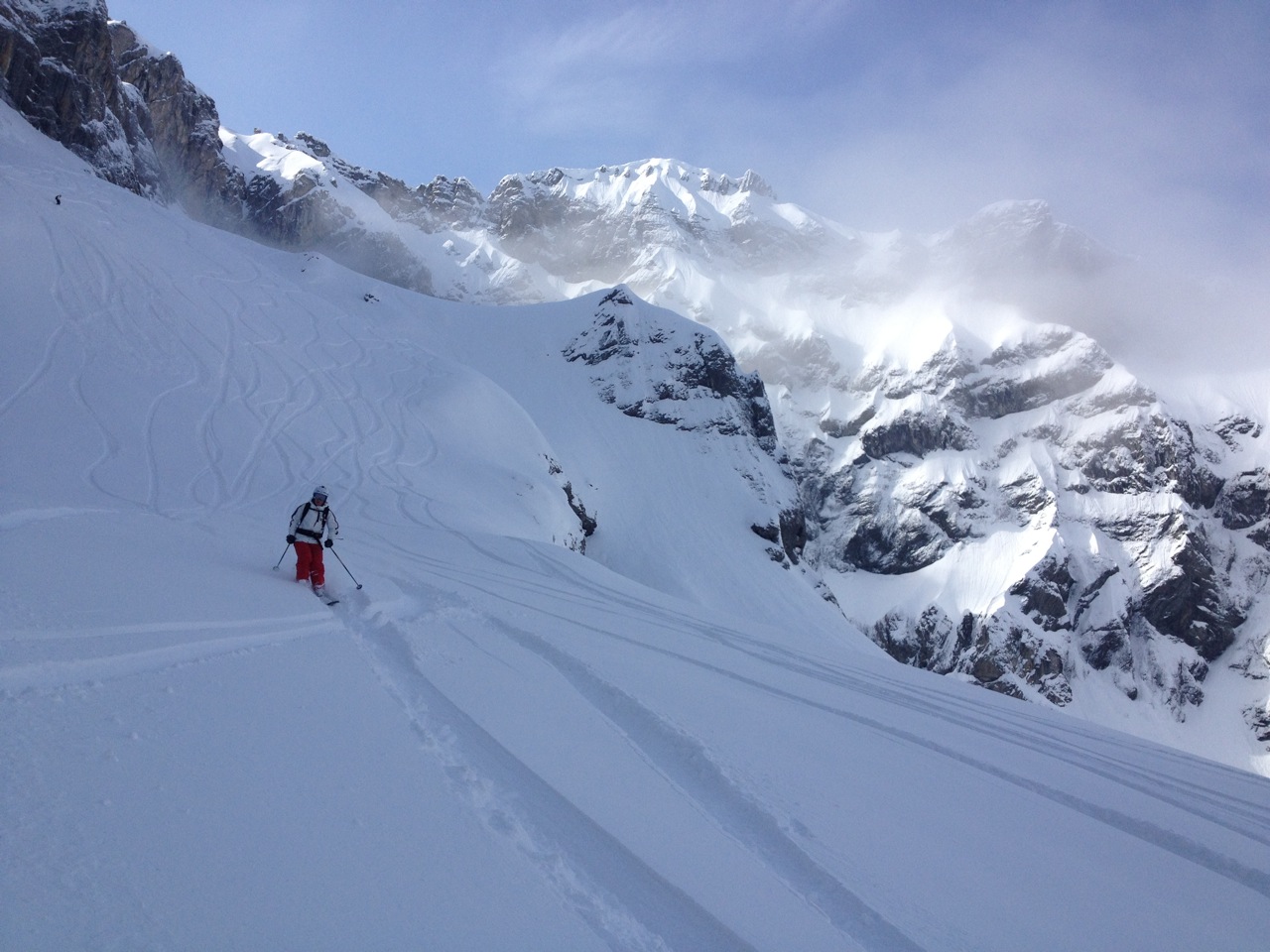 Matilda halfway down with another 3,000 vertical feet to go.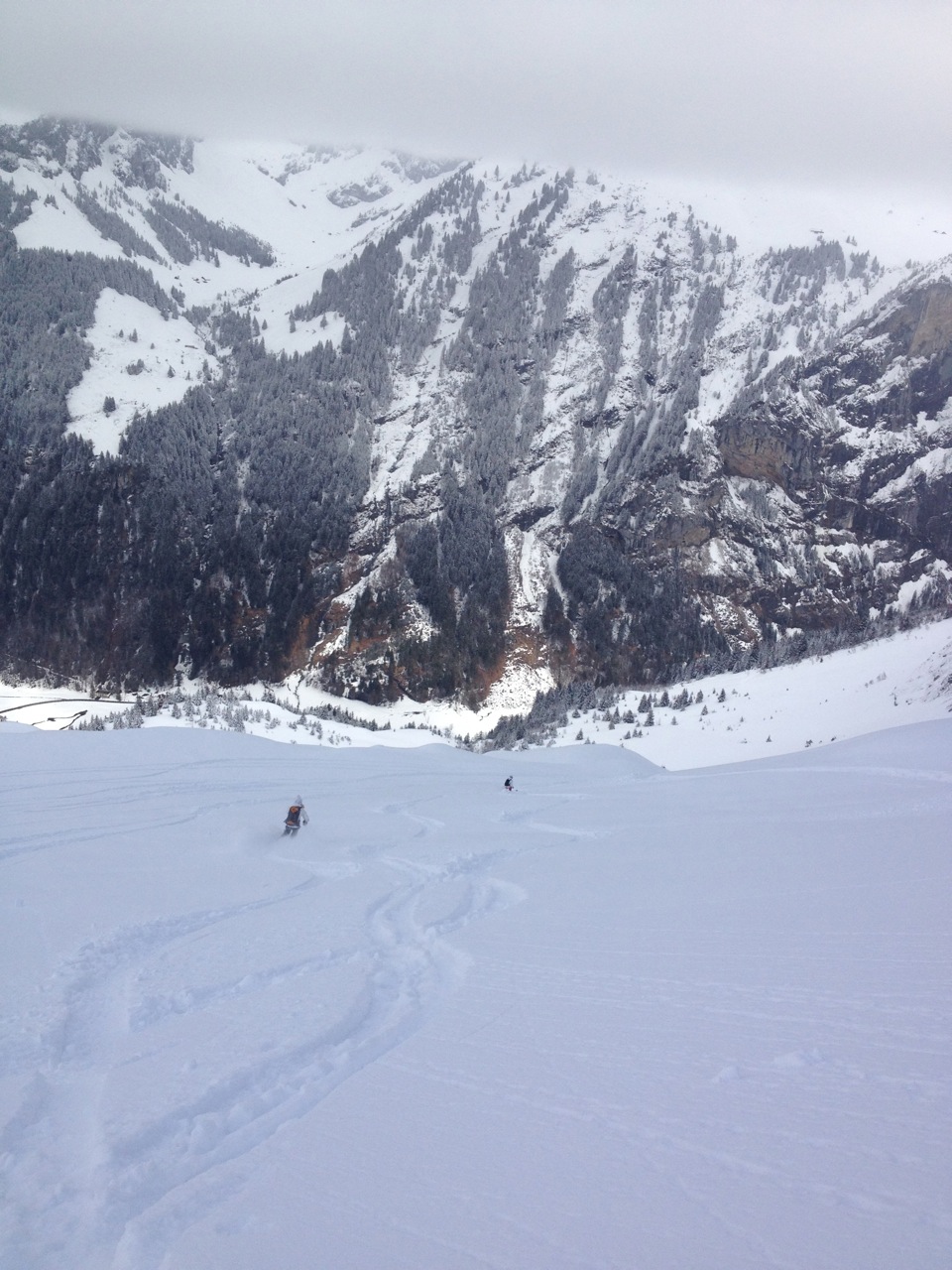 The Galtiberg ends in a tiny alpine village named Furenalp where you take a five minute bus ride back to Engelberg.
Hot tubbing at The Ski Lodge after an amazing day. Chris from Oneill, Joseph from The North Face, and one of the boys...
On the train en route back to Zurich.
Zurich is one of the most picturesque cities in central Europe. A great way to finish the trip... full moon over town.