Late season riding in the Wasatch has been pretty sweet. On May 2nd, after a waist deep run on Baldy, Sage proclaimed it the best pow day of the season.
With a 118 inch base, the playground is filled in and there's another cold rebuff forecasted for Friday.
Snowbird is still open Fridays-Sundays thru mid June.
We'll see you up there!
**Dash Longe at 11,000' in the Snowbird tram**
**The classic kickers are all in. The boys sessioned this one right after an epic freeride day at Snowbird.**
**Dash Longe prepping an in bounds booter.**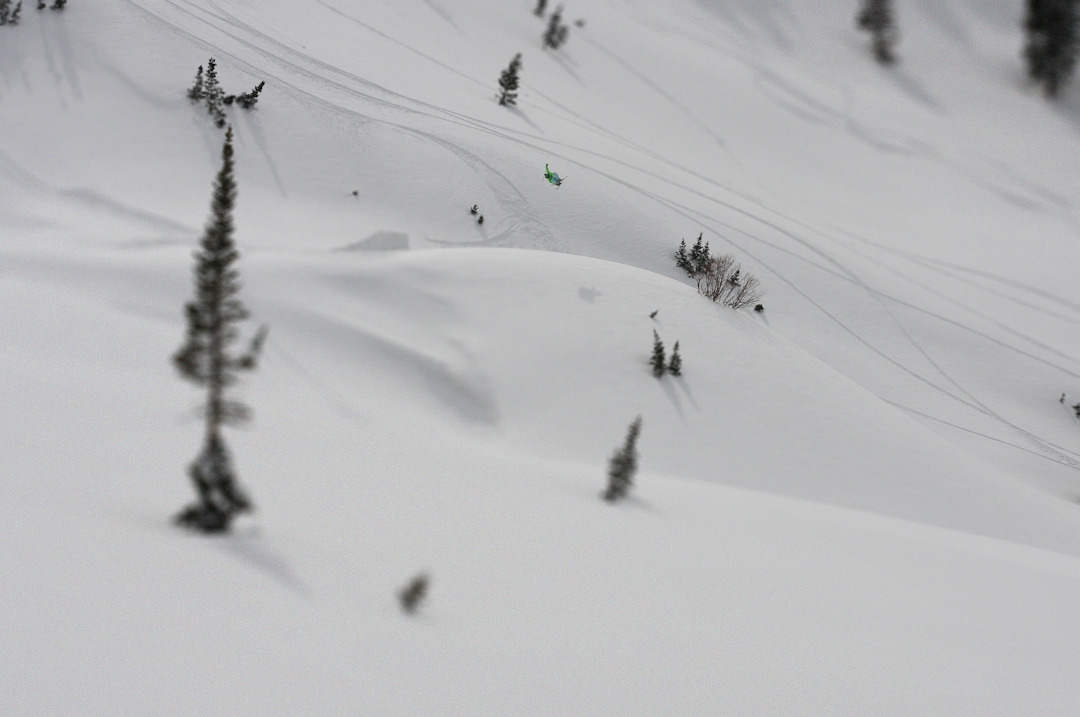 **Dash Longe 540 off Chuck's Knob at Alta.**
**Dash Longe sessioning the Stadium jump at Alta.**
**Dash Longe boosting a 7 over the Stadium, filming for Light the Wick.**