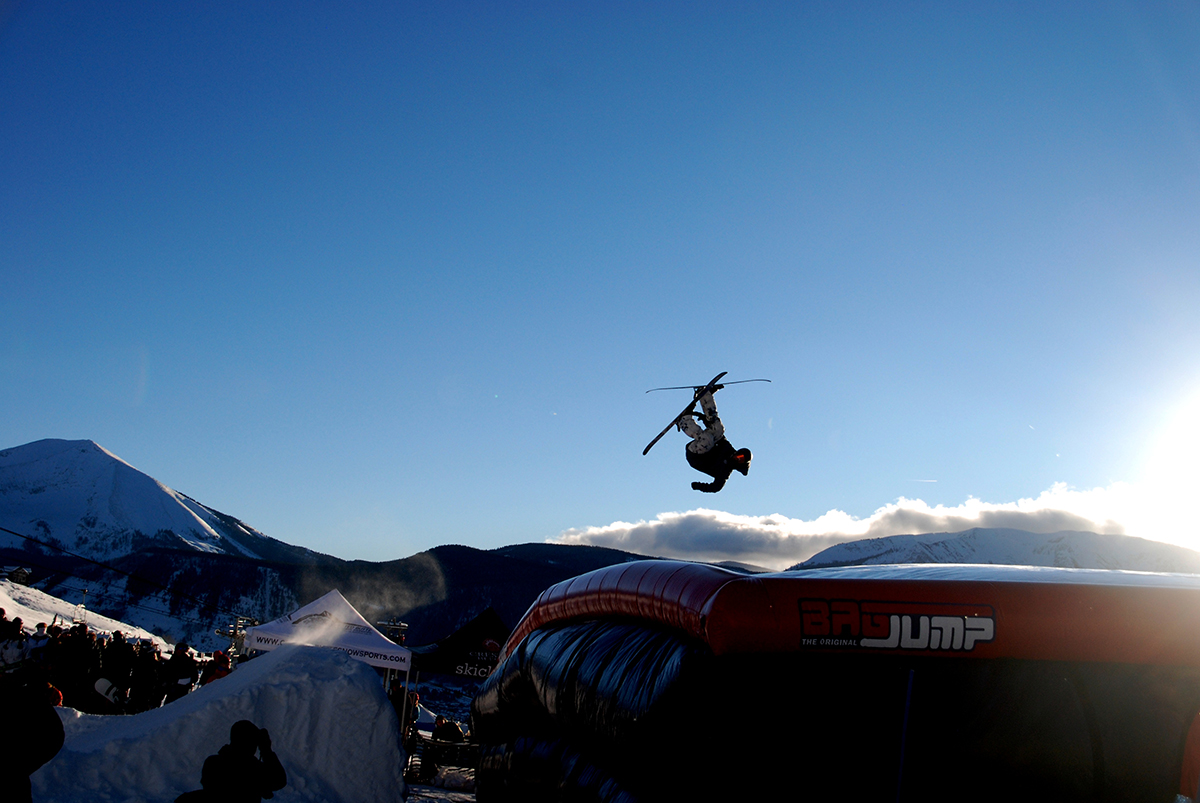 Crested Butte Mountain Resort a place known for hosting the US Extreme Ski Championships each year is one again taking big mountain progression and park riding to the next level by introducing a BagJump for season pass holder and anyone with an adventure park ticket.
With a strong direction to create a more innovative and unique experience for guests, Crested Butte Mountain Resort (CBMR) has just opened the Coke Zero® Gravity BagJump as its latest amenity in the Adventure Park. The 50 feet by 50 feet by 11 feet deep bag is filled with air and acts as a safe and cushioned landing pad for jumpers, tubers, skiers and snowboarders.


BagJump™ is a versatile product that can be used all year round, from beginners to professionals, for Olympic level training or just for recreation; giving the feeling of "landing on a cloud" when jumping into it. In Crested Butte, the BagJump will act as a place for kids and adults to sled into on a tube and for skiers and snowboarders to test their freestyle skills. In the summer months, adrenaline seekers can free fall into the bag off an elevated platform.


"Adding the Coke Zero Gravity BagJump continues to fulfill our goal of adding new attractions to the resort for summer and winter months," says Nick Herrin, the director of resort services for CBMR. "It is a safe, yet exciting experience for any age."


The BagJump will be a part of the Adventure Park ticket for unlimited use and available for Platinum Season Passholders. The BagJump is now open daily from 1 – 5 p.m. Skiers and riders will be required to go through a safety course to receive a stamp of approval in order to utilize the BagJump on their skis and boards.


"The Crested Butte facility is one of the best I've ever worked with," adds Elliott Levitt, US Representative for BagJump. "I look forward to BagJump being a part of the operations in Crested Butte for many years to come."

Heading to Crested Butte this winter? Save on Crested Butte Mountain Resort 3 of 4 day tickets, currently on sale - 35% OFF