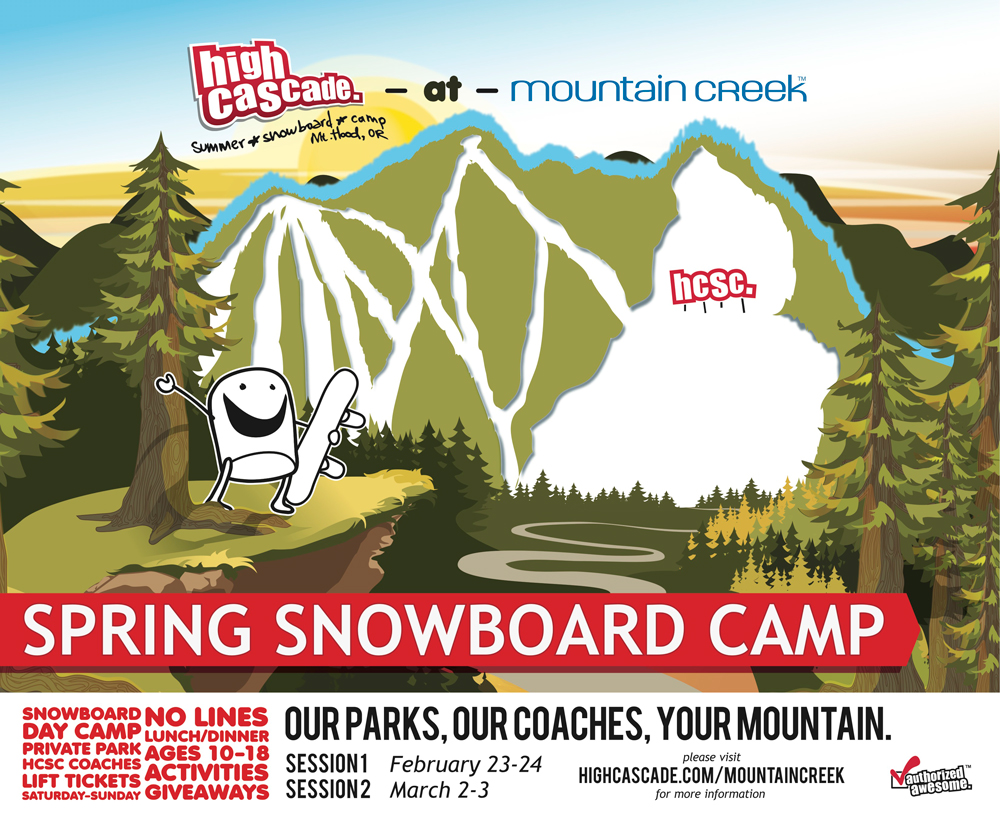 High Cascade Snowboard Camp is no longer just for kids, It doesn't matter if you're a 13 year old who can 270 a onto a rail, or a 50 year old who just likes to cruise the fresh groomers.

This spring the High Cascade Snowboard Camp is packing up their bags and taking a trip out east for special event at Mountain Creek, NJ. For two weekends east coasters will get a taste of the High Cascade Snowboard Camp experience without having to travel out west. The High Cascade at Mountain Creek Spring Camp is designed specifically to bring the awesome High Cascade experience to riders without having to travel across the country. The High Cascade Summer Snowboard Camp will resume in Mt. Hood this summer.
Campers can count on two full days of jam-packed action exactly like you would get up at High Cascade Snowboard Camp during the summer. With top-notch coaching staff and a world-class snowboard park designed by HCSC Head Digger, Corey McDonald, you're guaranteed to walk away with a bag of tricks the size of New Jersey and New York combined!!!!! And with the camps strategically scheduled at the end of February and beginning of March, you can expect some of that soft snow and blazing sun that High Cascade Snowboard Camp is known for.