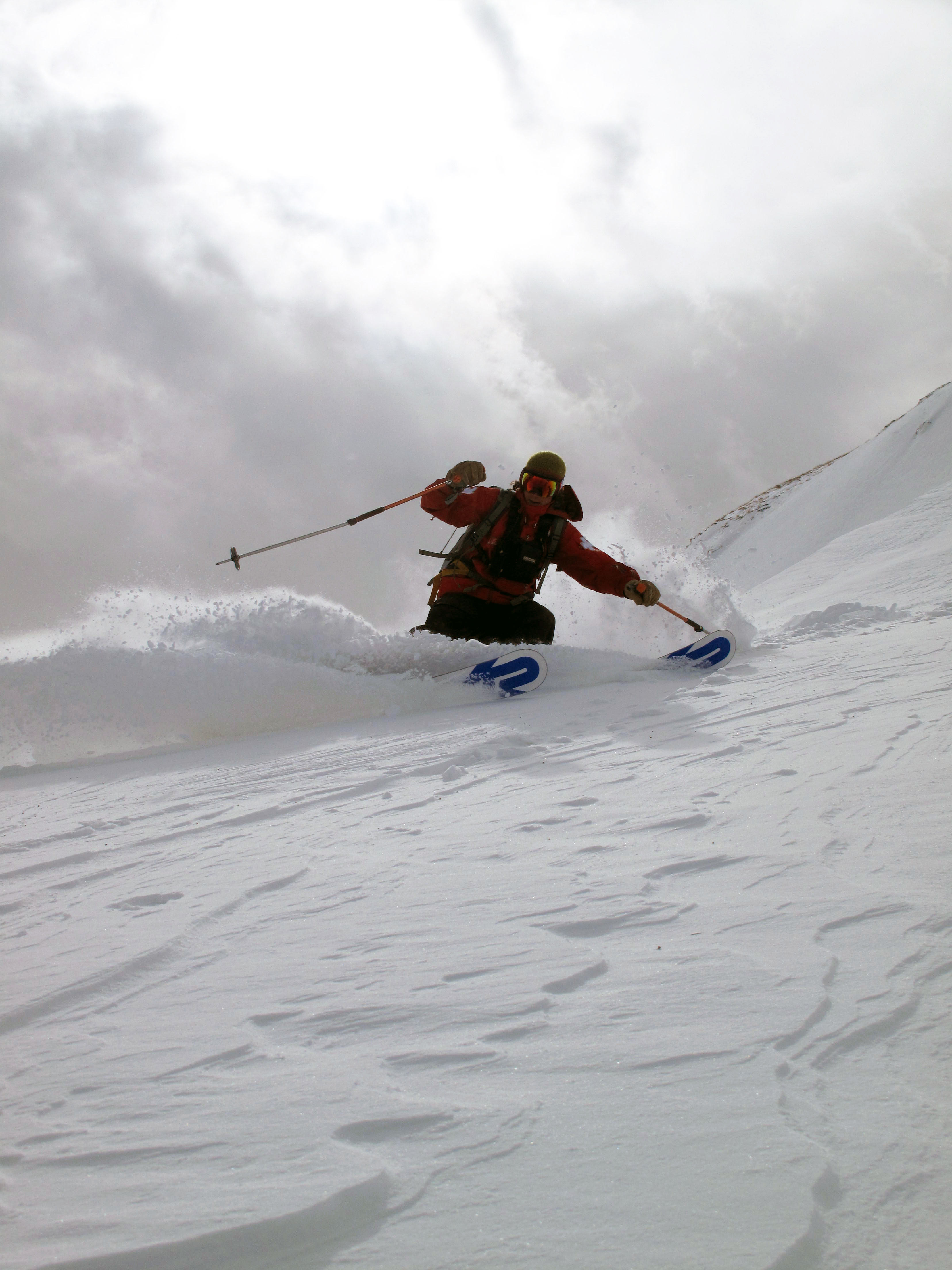 This most recent winter storm at Silverton Mountain, Colorado loaded up the mountain with as much as 2-3 feet of fresh snow! A few lucky ski patrollers jumped on the chairlift today and headed to the top of Silverton Mountain to make the first ski turns of the 2012/13 ski season. A fresh blanket of snow covered the mountain making for a fun ski day.

Both La Nina and El Nino can bless this microclimate, which tends to make Silverton Mountain a reliable snow location.

The official start of the ski season is slated for December 1, 2012 but if the snow keeps up at this pace that date could be pushed up. Silverton Mountain is the highest ski area in North America with a peak of 13,487' providing for skiing on all natural snow as early as August in previous years.

Silverton Mountain is Now Open 7 Days a Week for the Holidays!
December in Silverton can be unreal. No holiday crowds and big dumps make it one of the best times of the season. With extra December dates added (Open Dec 15-30th every day except Xmas) it has more skiing/boarding options than ever before. The mountain will also be open Presidents Day 2013. December usually has fantastic snow and has been one of the snowiest months at the mountain. In fact the all time monthly snowfall record was set in December with over 200" in a single month. One year there was so much snow on opening day we were unable to open as the County snow plows could not make it up the road.

The $300 off Season Pass sale is coming to an end…
The Pass gets you the unguided ski season (which is even longer this year) and includes 15 FREE ski days (5 days at A-Basin, 5 days at Monarch, and 5 days at Loveland) for an unbelievably low price of $499. Also included are; 1/2 price standby heli drops, discounted standby guided skiing at only $79, and premium draft beers for only $2. BUY SEASON PASSES HERE

Avalanche classes at Silverton Mountain will once again be offered in December.
This is an excellent way to learn the mechanics of avalanches and hone your skills for backcountry travel. Our classes are for only advanced and expert skier and boarders. They are AIARE certified classes and class size is small (usually 6-12 students).
Avalanche Level I – Dec. 14-16, 2012
Avalanche Level II – Dec. 6-9, 2012
Visit: AVALANCHE CLASSES.