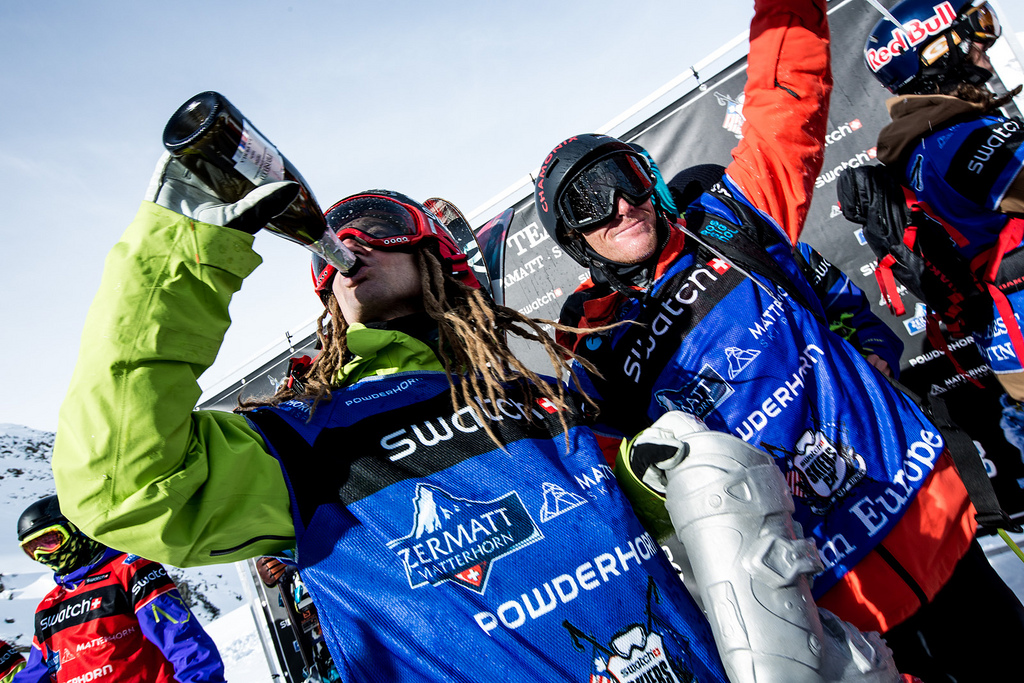 Zermatt, Switzerland - Team Europe took the SWATCH SKIERS CUP trophy back from defending champions Team Americas today, with a masterful team performance on the Backcountry Slopestyle course. Today's 10 – 6 win follows their victory on Big Mountain Freeride day, making Team Europe the event champions with a final score of 21 – 11.

A crisp, sunny day greeted spectators and competitors as they emerged from Zermatt's spectacular Gornergrat Bahn ski train. Riders found the competition face in perfect condition, with 20cm of untouched powder blanketing the venue. The top section of the course featured steep, freeride-style terrain, while the middle and lower sections were filled with hand-sculpted jumps, with the riders taking full advantage of the variety of possible lines and airs.

Team Europe's Fabio Studer (AUT) had the standout run of the day, entering the course with a switch cork 540 (taking off backwards with one and a half off-axis rotations) off the ridge, drawing cheers from the large crowd as he flashed effortlessly through a hidden couloir, before finishing with a flawless cork 720.

Sverre Liliequist (SWE) kept his momentum from Big Mountain day going with a creative double cliff drop to backflip and a huge double front flip attempt. "Even though Slopestyle isn't my strength, it doesn't make me nervous to give it my best try. I know I'm stretching my abilities super far, but the features are very safe and the vibe here is so encouraging that it creates the perfect environment to push your comfort level," said Liliequist.

Team Americas laid down standout performances as well. Rory Bushfield (CAN) skied an extra run to replace the injured Tim Dutton (USA), nailing all three of his super technical, stylish lines. The last competitor of the day, Charlie Ager (CAN), nearly pulled off a switch landing on his cork 900 in the deep powder of the final jump.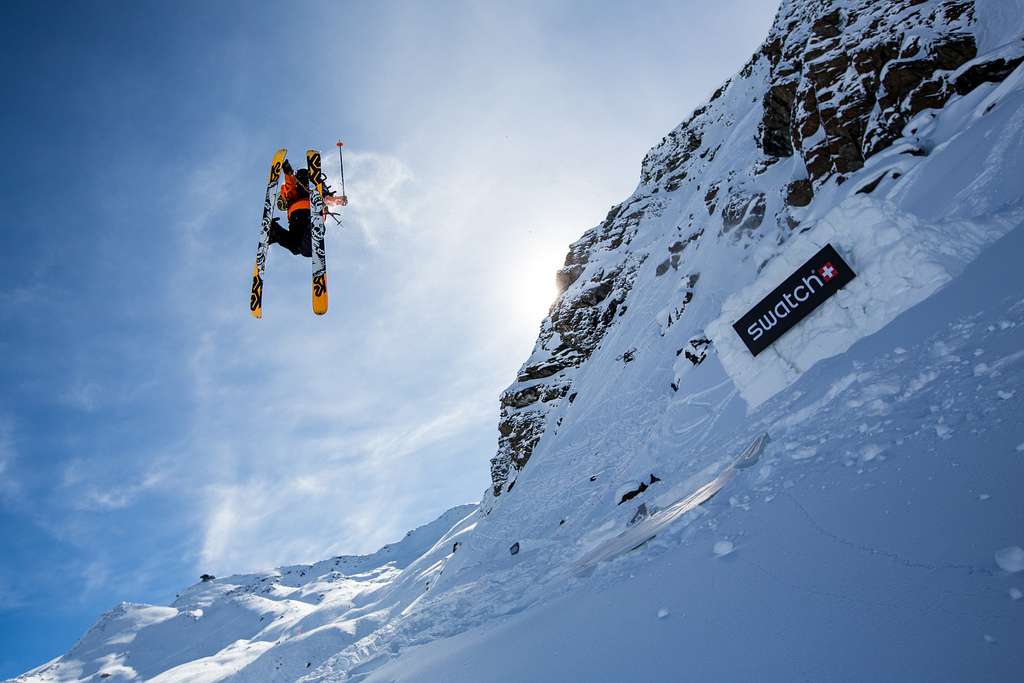 The successful week in Zermatt points to a bright future for the SWATCH SKIERS CUP. "Bringing together 16 of the best riders in Big Mountain and Backcountry Slopestyle has proved to be a winning combination and I'm pleased to be able to announce today that the event will go on. Thanks to our key partner SWATCH, we're looking forward for the next two editions which are confirmed," said head event organizers Nicolas Hale-Woods.

The two captains for the 2014 SWATCH SKIERS CUP have just been confirmed, with legendary riders Julien Regnier (FRA) to lead Team Europe, and JP Auclair (CAN) to head Team Americas. Look for the host resort of the next edition to be announced soon on www.swatchskierscup.com.

Today's Quotes:

"For my second run, I knew we were out of reach of getting the trophy, with no mathematical way to win. So at that point I told the boys to just go have fun, and for myself, I decided to give this crowd a show and go for my double cork 1080. The rotation was right on but I just went a little, ok, a lot too big. But it was just so much fun.
After that epic Big Mountain day, and then to top it off with today? I mean, it was honestly one of the greatest contests I've ever seen." Cody Townsend (USA) – Team Americas Captain

"We deal with huge challenges to make this event happen. Putting in tons of work on the jumps, and the safety protocols, and judging, and then hoping mother nature cooperates. It's a job, but I love it, and wouldn't want to be doing anything else."
Julien Regnier (FRA), jump shaper and judge.