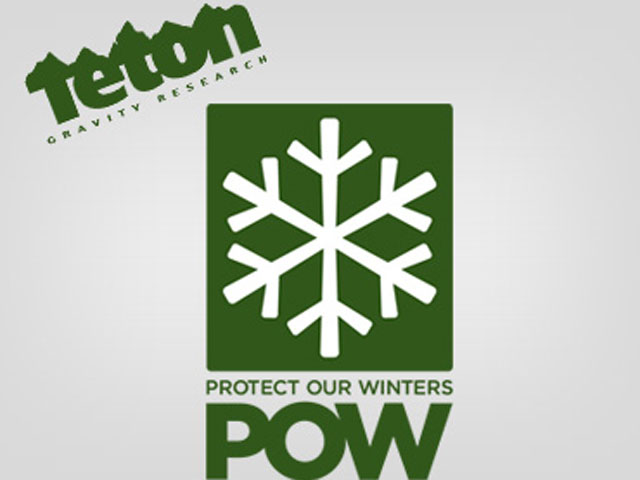 Pacific Palisades, California – For the third year, Teton Gravity Research (TGR) and Protect Our Winters (POW) have partnered to offset the carbon footprint of TGR's filming. This year's offsets represent the entire carbon output from all activities emitted during the film production process, which includes global commercial travel, helicopter and snow machine use.
A carbon offset is a reduction in emissions to compensate for carbon dioxide emissions made elsewhere. The offsets were provided by EarlyBird Power, an energy market expert that provides energy management and sustainability solutions to commercial, municipal, and industrial clients across the country. EarlyBird is the low cost provider of carbon offsets to POW and donates a percentage of all its proceeds to POW.
TGR has supported POW since 2008, as part of its larger sustainability strategy to reduce its carbon footprint, while also supporting other environmental organizations such as Surfrider Foundation and 1% For The Planet.
The carbon dioxide was offset by Methane Waste Avoidance at a facility in Joslin, Illinois, at which a wastewater stream has been capped, preventing the release of the emissions of greenhouse gasses like carbon dioxide and methane. When biomass waste accumulates, it can dissolve in the wastewater stream. This dissolution can produce the aforementioned greenhouse gasses.
"We're excited to continue our partnership with TGR," says POW founder and TGR athlete Jeremy Jones. "They're such valuable partners in our mission to unite and mobilize the winter sports community and now, with Early Bird, we can help them credibly reduce their annual carbon emissions."
Click Here To Visit Protect Our Winters
Click Here To Visit Early Bird Power
Photo via business.transworld.net