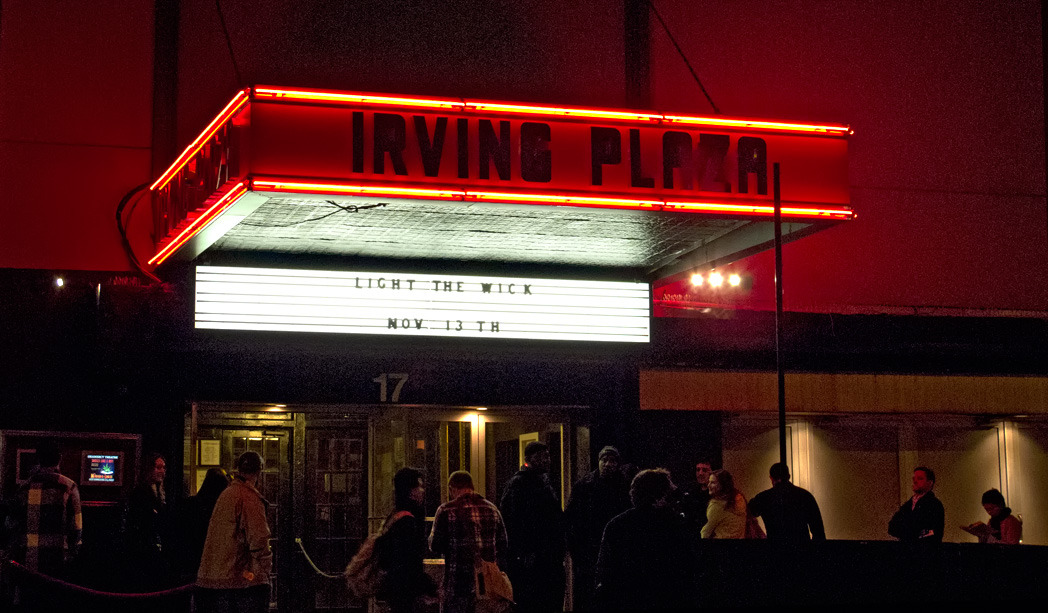 Wow! That is all we can say about the New York City premiere of Light the Wick. The night started out innocently enough; Dana Flahr, Dylan Hood, Dash Longe and Ian McIntosh were all on hand to sign posters and meet the audience.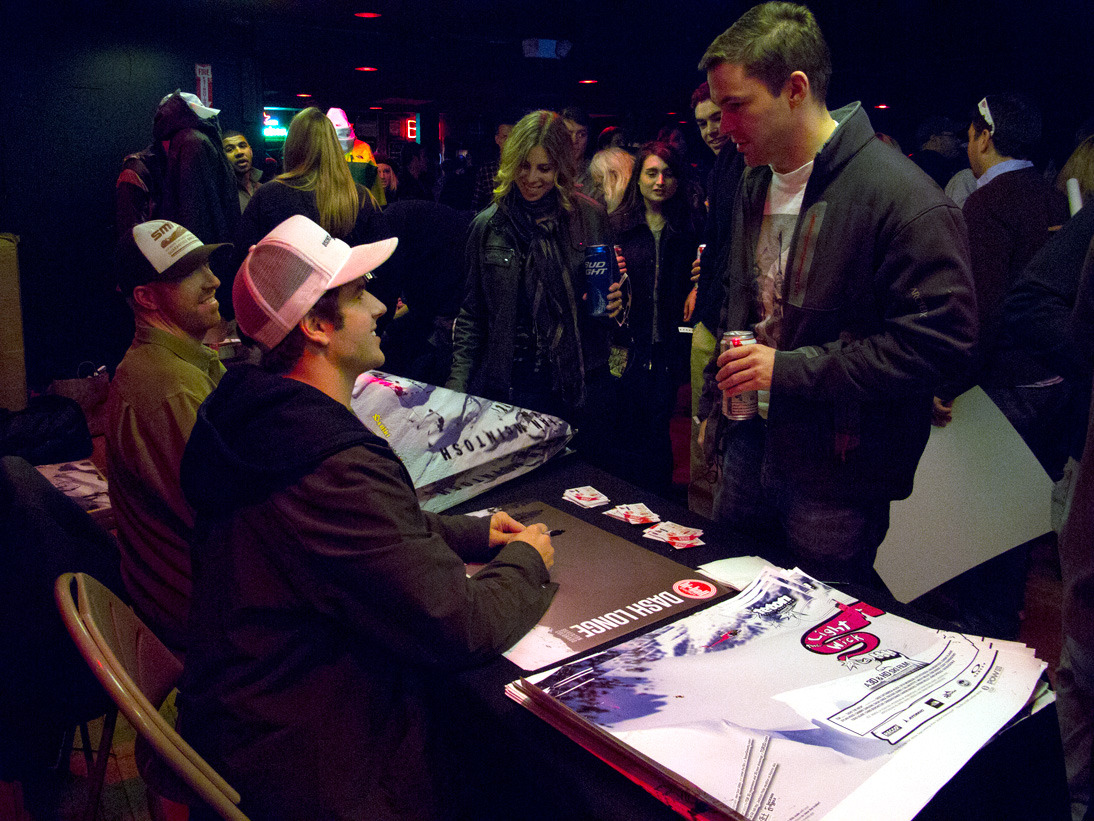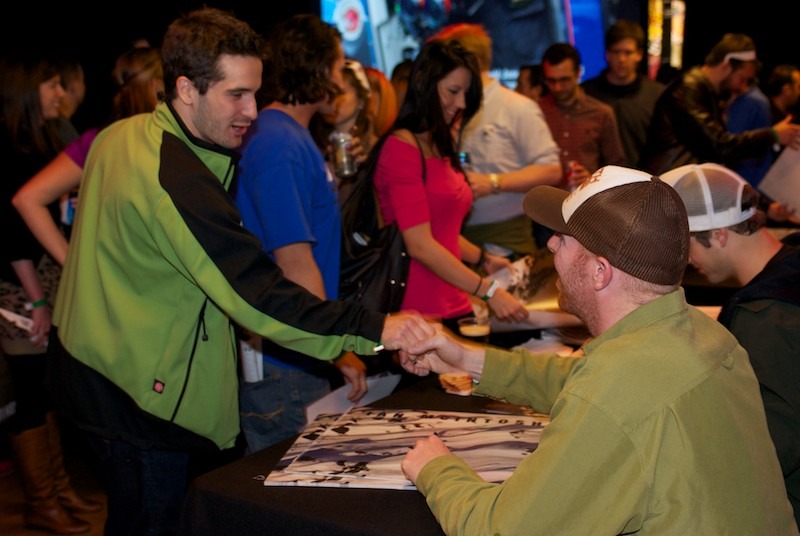 The crowd started building, and the vibe was looking as though it was going to be something special -people were clutching their Mount Snow lift tickets and various swag given out by the team from Eastern Mountain Sports in Soho. And then.....
Flashback to the previous night in Boston - we were sitting around after the movie ended, having a good time and getting stoked for the upcoming winter. The conversation shifted to the NYC premiere, and there was a sudden moment of inspiration. Perhaps we were inspired by Jeremy Jones' Deeper, where Jeremy and friends earn their turns by hiking and climbing some of the most incredible lines ever filmed (premiering at the Gramercy Theatre in NYC on December 3). Or perhaps it was inspired by the hiball / vodka drinks. In any case...
Flashforward to NYC. Irving Plaza was packing up quickly, and Ryan took the mic and began to give out the usual assortment of killer swag and prizes from our sponsors. A V.I.O. HD cam went to a very stoked woman only weeks away from her first ski trip of the year (that's what we love to hear). Prizes from The North Face, TGR apparel, Hiball and more were thrown to the crowd or raffled off. A pair of Volkl skis were given out.
And then it was time. Just as Dana was about to give away a pair of Atomics, TWO names were called out instead of one. A pair of stunned women came up to the stage, and in one of those moments straight out of a Clint Eastwood movie, stared each other down with their arms hanging loosely on their sides. "There can be only one", Dana said calmly. Dash quickly stepped in and kept the peace, if only for a moment.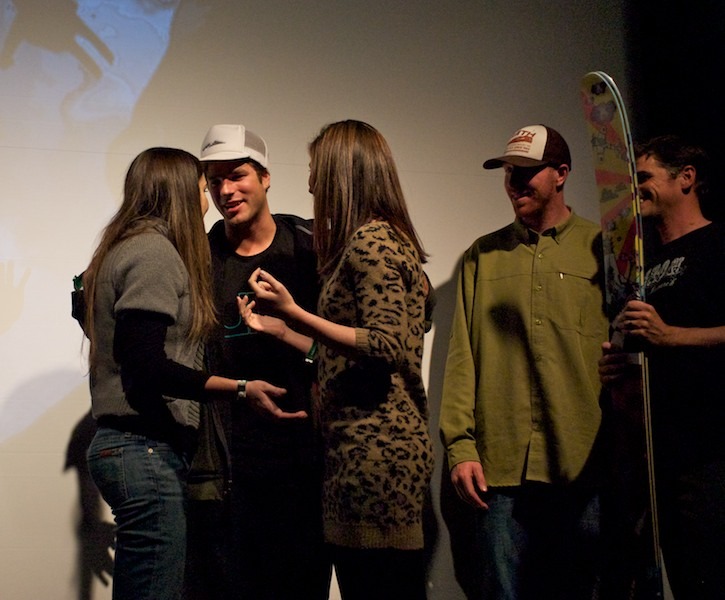 The showdown was set, the matter of resolving it yet to be determined. The crowd rose - realizing they were now on the spot - and, after a few tense moments of back and forth, made their collective decision. Push-up competition!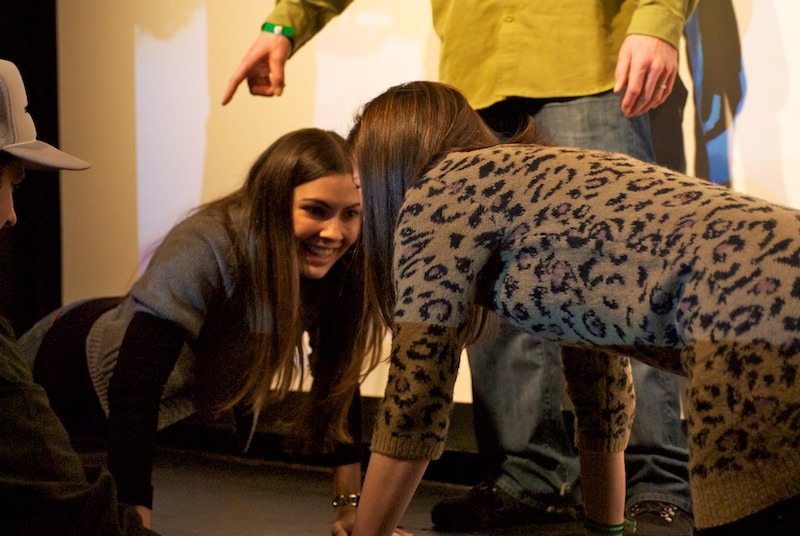 The contestants were game. It was on. And, at the end, after an incredible effort by both (while not an official number, by my count the final pushup total was 1,675-1,674), the winner stood victorious with a well-earned pair of Atomic Bent Chetlers, ready to face the world and enjoy the Light the Wick premiere on the massive screen.
We will have to see if her feat can live up to the standard set by Jeremy in Deeper. Come find out for yourself - December 3rd at the Gramercy Theatre. Tickets and information at: http://www.tetongravity.com/tour/deeper/event.aspx?tid=731.
Special thanks to the guys from the Hoboken Ski Club for their help in making this event run so smoothly, and to Shuteye Studios Photography for taking pictures at the event (www.shuteyestudios.com)