TGR Founder Steve Jones is in Krippenstein, Austria, filming product videos for Atomic. This is his second blog post from his trip. Click Here To Read Part 1.

After a week of stormy weather, it glassed off. We finally got to see the Dachstein in all its sparkling glory. We met up with Atomic freeride excecs and shredheads Clemens Steibock and Chris Mckearen for the grand tour of Krippenstein's infinite backcountry terrain. This place is mind bending. The boys treated us to a world of possibility. Clemens knew all the right people and set us up with a piston bully ride deep into the magic kingdom of another European jewel. This is Atomic's backyard playground. No wonder they know how to make some of the best tools in the trade.
The ferry dock for Krippenstein early morning, and the beginning of what would turn out to be our first bluebird day.
Steve Jones waiting for the tram to neverneverland. Ticket to ride ...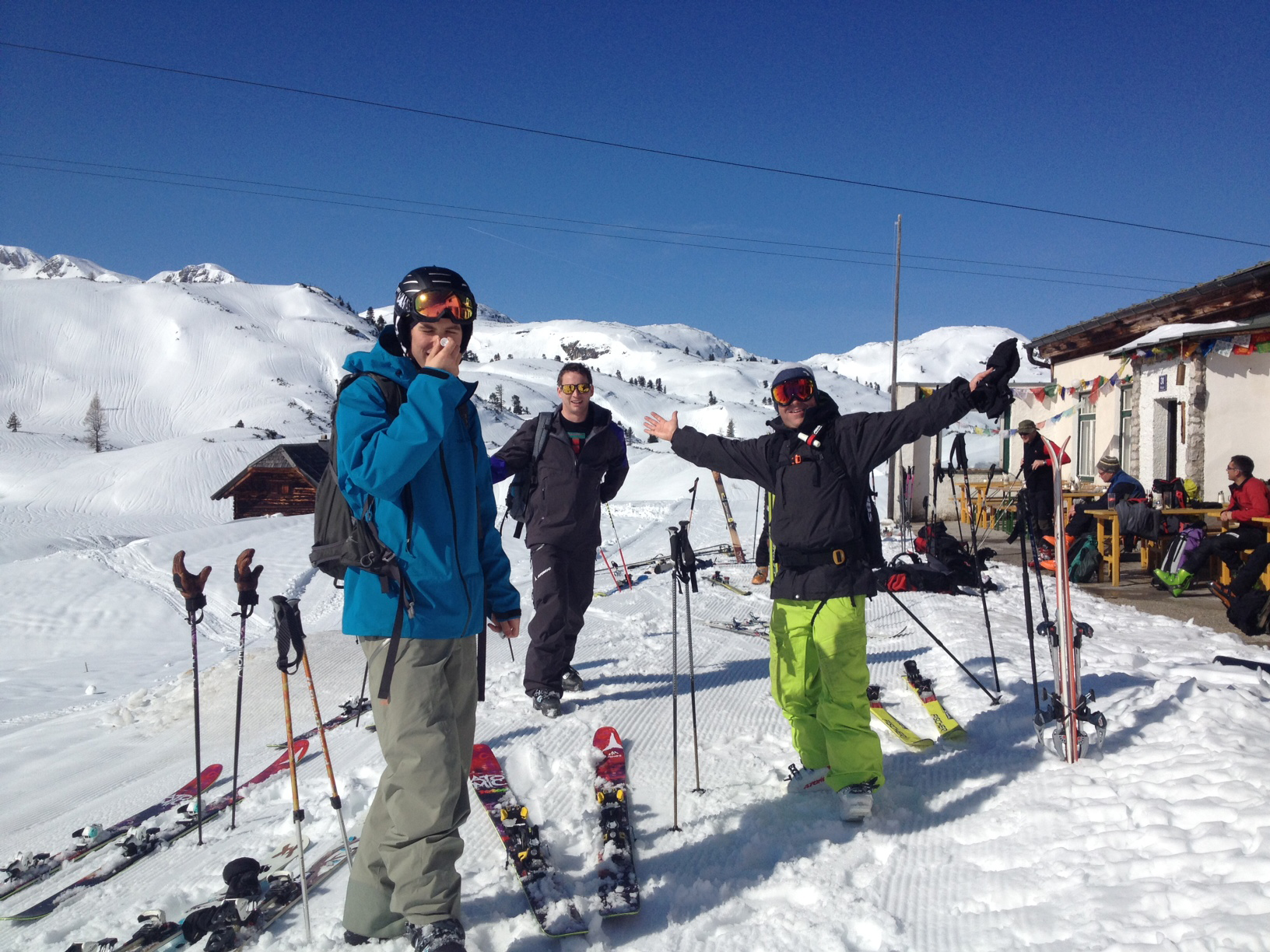 Atomic Sports Marketing Manager Chris Mckearin, Jr. Communications Manager Clemens Stieboeck, and TGR Founder Steve Jones wait for the cat ride to heaven.
Chris, Clemens, and Anne Jones boarding first class on the glacier express.
Clemens and Anne hunt for the big white whale.
Clemens and Chris with a clear exit strategy.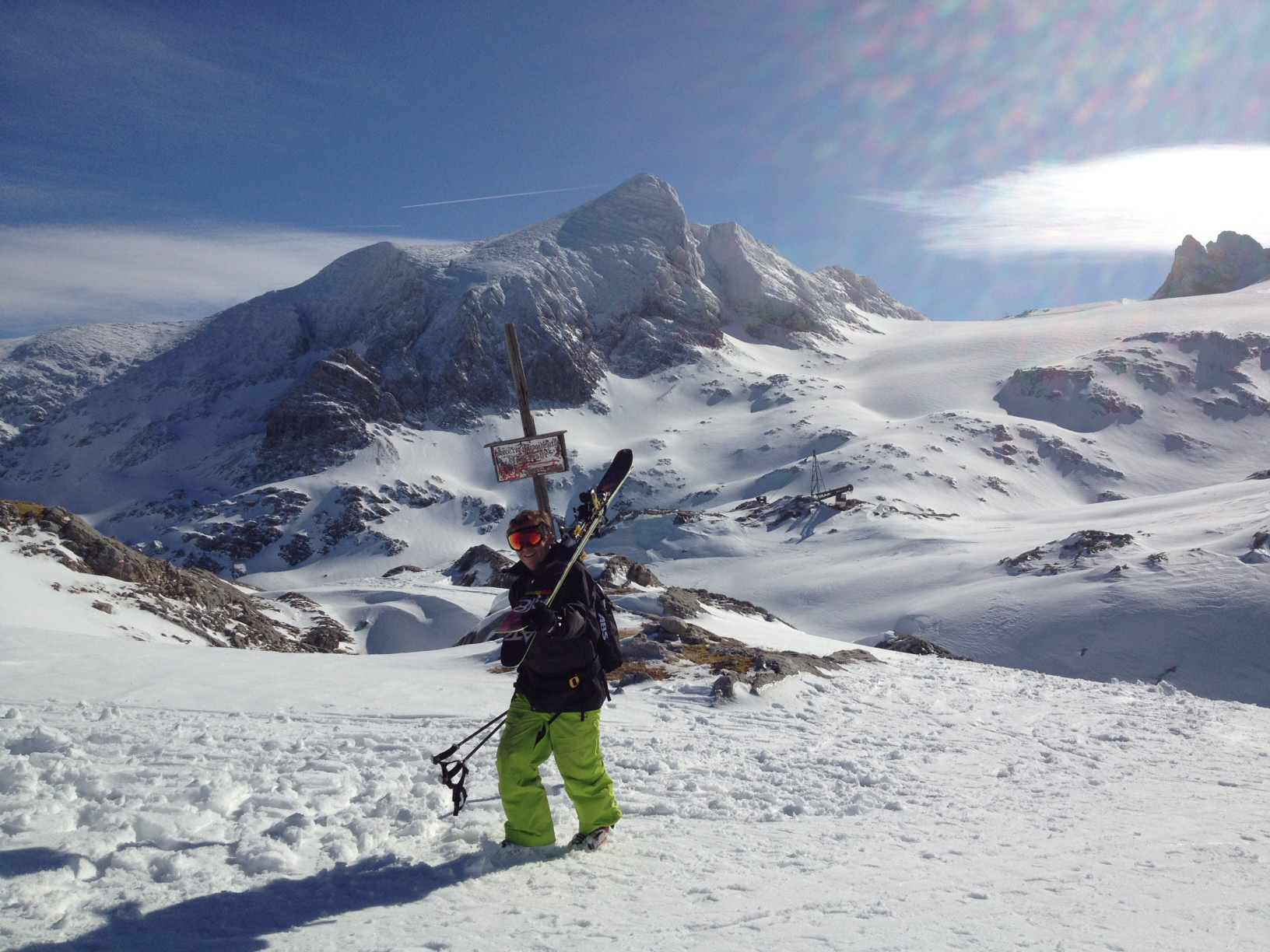 Steve Jones out of the glacier basin and close to a cool one...
Anne Jones, another Tram?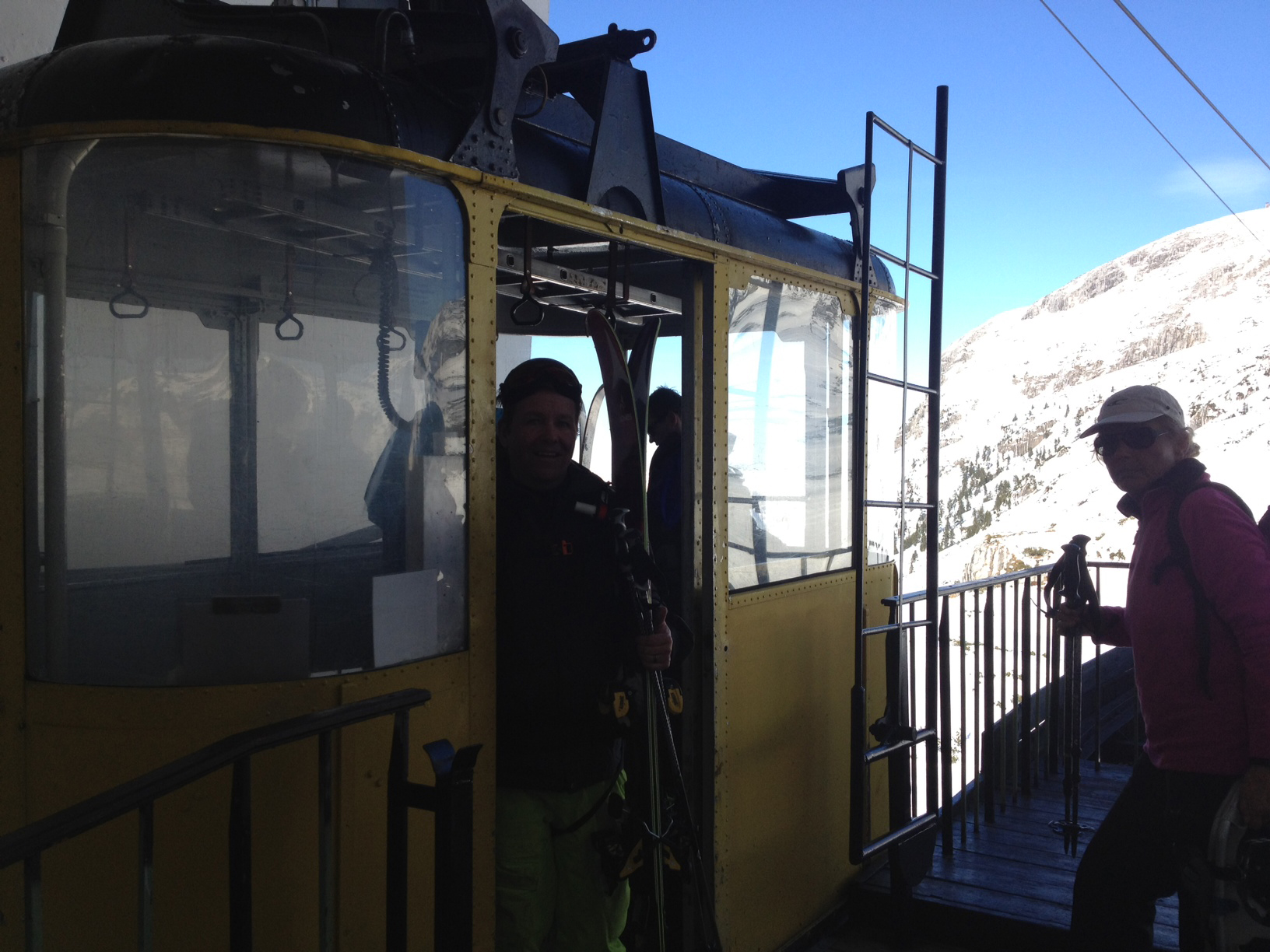 Yes, another one... funkytown?
Steve, Clemens, and Chris after a successful day of research and development.
The ultimate Apres.