Photos by TJ David
Salida is not unlike a Golden Corral buffet—there's something for everyone. And although Salida lacks a chocolate fountain, the quality of its outdoor offerings is world class. In a single day, it's feasible to hike, bike, boat, nurse microbrews, and soak in hot springs. And—if you time things right—you can even throw in a few runs on the snow.
This abundance of recreational opportunities has caused more than a few people to transform a vacation into a lifetime stay. Adding to the area's appeal, Salida's historic downtown is perfectly paired with its natural beauty. Loaded with two-story brick buildings listed on the National Register of Historic Places, this area reveals Salida's roots as a railroad town. Although saloons and brothels have been replaced with art galleries, microbreweries, and outdoor stores, the town continues to attract those seeking adventure. And with the Arkansas River flowing right through Salida and mountain bike trails leading into its downtown, there's no shortage of things to do.
The San Isabel National Forest to the west of Salida offers an abundance of camping opportunities. If, however, you're hoping to stay in town—and still keep things cheap—check into the Simple Lodge and Hostel. As its name implies, the hostel provides basic yet comfortable accommodations that let you enjoy town without having to stumble back to camp. Regardless of where you sleep, be sure to load up on groceries at Ploughboy, Inc. Most of the store's meats, cheeses, fruits, and vegetables come from within 100 miles of Salida, and all are from within the state of Colorado.
If you're feeling ambitious, get up early and throw in a sunrise ride on "S" Mountain (also known as Tenderfoot Mountain). Named for the "S" that adorns it, the mountain offers a network of trails that provide a view of Salida, the Sawatch Range, and the Arkansas River Valley. On a typical day, these trails entertain world-class racers, retirees, and kids in grade school.
Once you've worked up an appetite, swing into town and hit up The Patio Pancake House for breakfast. Despite its name, the restaurant has no outdoor patio. It does, however, have an excellent old-school breakfast. After all, pancakes, waffles, eggs, and omelets are the perfect fuel for an active day in Salida. Once you've paid the tab, consider dropping into one of Salida's killer bike shops—Absolute Bikes, SubCulture Cyclery, or the Salida Bike Company—to get the lowdown on the area's trails. If you're looking for an easy ride, they'll likely point you to Little Rainbow on the south side of the valley.
For a more technical ride—and possibly an all day adventure—consider riding a section of the Colorado Trail or the Monarch Crest Trail. Both trails tend to require hopping in your car or snagging a shuttle through one of the bike shops. The Monarch Crest Trail promises a range of gnarly, technical descents and often serves as a destination ride for people from outside the area. Remember the Boy Scout slogan and be prepared, as much of the ride is above treeline. Bring plenty of food, water, and warm clothes just in case a summer storm rolls through.
Although Salida boasts a range of classic rides, it's worth sliding out of the saddle to explore the Arkansas River. Whether you're fly fishing, boating, or just soaking your quads after a ride, the river is the perfect place to kick back. The Salida Whitewater Park, which is located right downtown, offers a range of waves, play holes, and a slalom course. The park that flanks the river also features an outdoor amphitheater for summer concerts.
After playing in the water, kick back over drinks or a late lunch at The Boathouse. Be sure to grab a seat on its patio, which overlooks the Whitewater Park. Regardless of how many beers you drink, avoid the temptation to heckle kayakers playing just a few yards away. If your legs still have a little life in them, take a stroll through Salida's downtown and scope out not just its thrift stores and gear shops, but also its art galleries. With a thriving arts scene and an abundance of galleries, it's easy to forget that Salida is home to just over 5,000 people. For dinner, head over to Amica's. Thanks to its wood-fired pizzas and the bikes and jerseys that adorn its walls, this microbrewery makes you feel right at home.
As tempting at it might be to crawl into your sleeping bag or bed, the night is still young. Head up to Mount Princeton Hot Springs. A thirty-minute drive from downtown, the resort offers developed pools and creekside pockets heated by hot springs. You may cringe at shelling out twenty dollars, but don't dwell on it—once you climb in the water and stare at the stars you'll realize it's worth it. If you return to town and are thirsty, grab a drink at The Fritz, Current, or Benson's—just remember to accompany it with a few shots of water.
A day in Salida is likely to leave you smiling—and exhausted. It's also likely to convince you that you need to extend your vacation or just move there. With the Sawatch Range just outside Salida, you could spend days climbing 14ers—or just staring at them from a lawn chair. A range of festivals based around biking, music, boating, and art also fill the town's calendar. FibArk, billed as the nation's oldest whitewater festival, draws people from all over the world for a week of boat races, parties, and concerts in June.
For those who find themselves exploring Salida in the winter, Monarch—located just a half hour outside of town—is a hidden gem. The mountain receives over 350 inches of snow each year, most of which is left untouched by the families, schools, and church groups that make up a large portion of the mountain's visitors. The terrain off of Mirkwood Basin—which is accessed via a fifteen-minute hike from the Breezeway Lift—offers steep terrain and plenty of snow.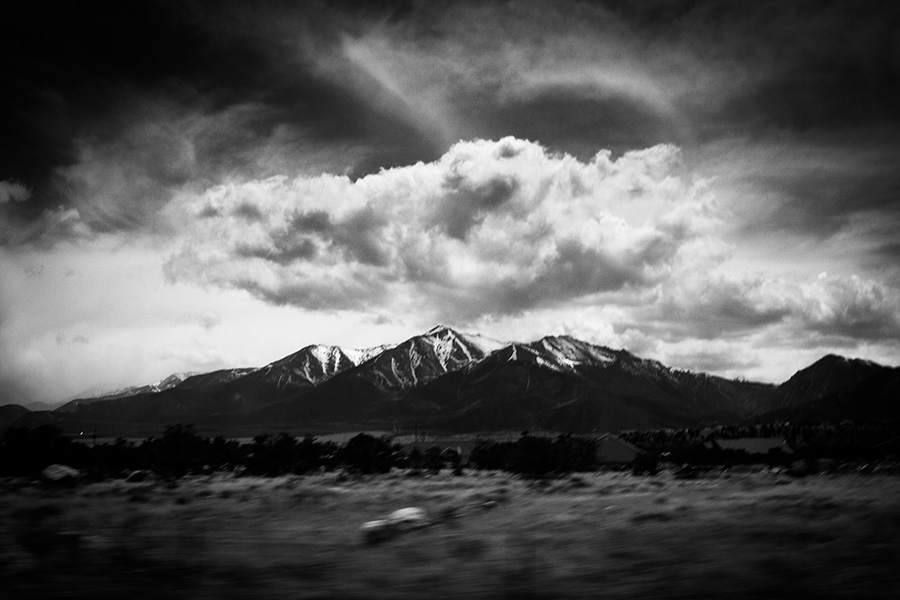 And while the snow may be piling up at Monarch, the Arkansas River Valley—including Salida—typically enjoys balmy temperatures during the winter. Consequently, the area is often referred to as Colorado's Banana Belt. Thanks to these warm temperatures and a lack of snow in the valley, the trails on S Mountain and in the Methodist Trail system (which can also be accessed from downtown), make it possible to ride singletrack nearly year-round.
With the ability to ski and bike in a single day, Salida's outdoor opportunities warrant recognition. In addition to these outdoor offerings, locals are quick to point out that Salida's small town charm and tight-knit community are equally appealing. It's rare to find a town that offers so much and does it so well. Before heading to Salida, consider putting in your two-weeks notice.