It's a standard now really, thanks to the great work of the local crew — but for the 5th year in a row we set up for a Sold Out show at the Palace of Fine Arts in San Fran.

The evening began with the earlier, family friendly show, nearly filling the house. Sage Cattabriga-Alosa and Erik Roner were hanging out, signing posters for the kids and mingling with the crowd. The groms ran around with signed posters with ear to ear grins after they got to meet the athletes, and then watch them on the big screen.

The second show, fans poured in, and again were greeted by the athletes crushing the poster signage. Not to our surprise - but within 10 minutes the bar line was 6 lines and 12 people deep at each line, only 40 minutes left until the show so they were getting their orders in!
TGR co-founder and cinematographer Steve Jones roamed the crowd and the stage, meeting the huge San Fran fan base. Not to mention long time TGR cinematographer, Matty Herriger, graced the Palace crowd with his silent presence, fedora in place.

Gear was thrown out by Roner and Sage by the box load. A Rossi Jeremy Jones model snowboard, Dynastar skis and Rossi S7's were all given away through the grand entry forms that give people the chance to win the ever elusive AK Heli trip.

When all was said and done, 1400+ fans filled the Palace of the Arts, and all left stoked to dial in their gear for their trips coming up this season.
The "Final Final" took the crew to the next level with the after party making the Travel Lodge feel like the Ritz.

Thanks to Jennifer Morrison, Marni Morrison, their Volunteers, The Sports Basement, Lombardi Sports, Sierra at Tahoe, Snowbomb and Red Creek Wine - we enjoyed the full San Francisco treat!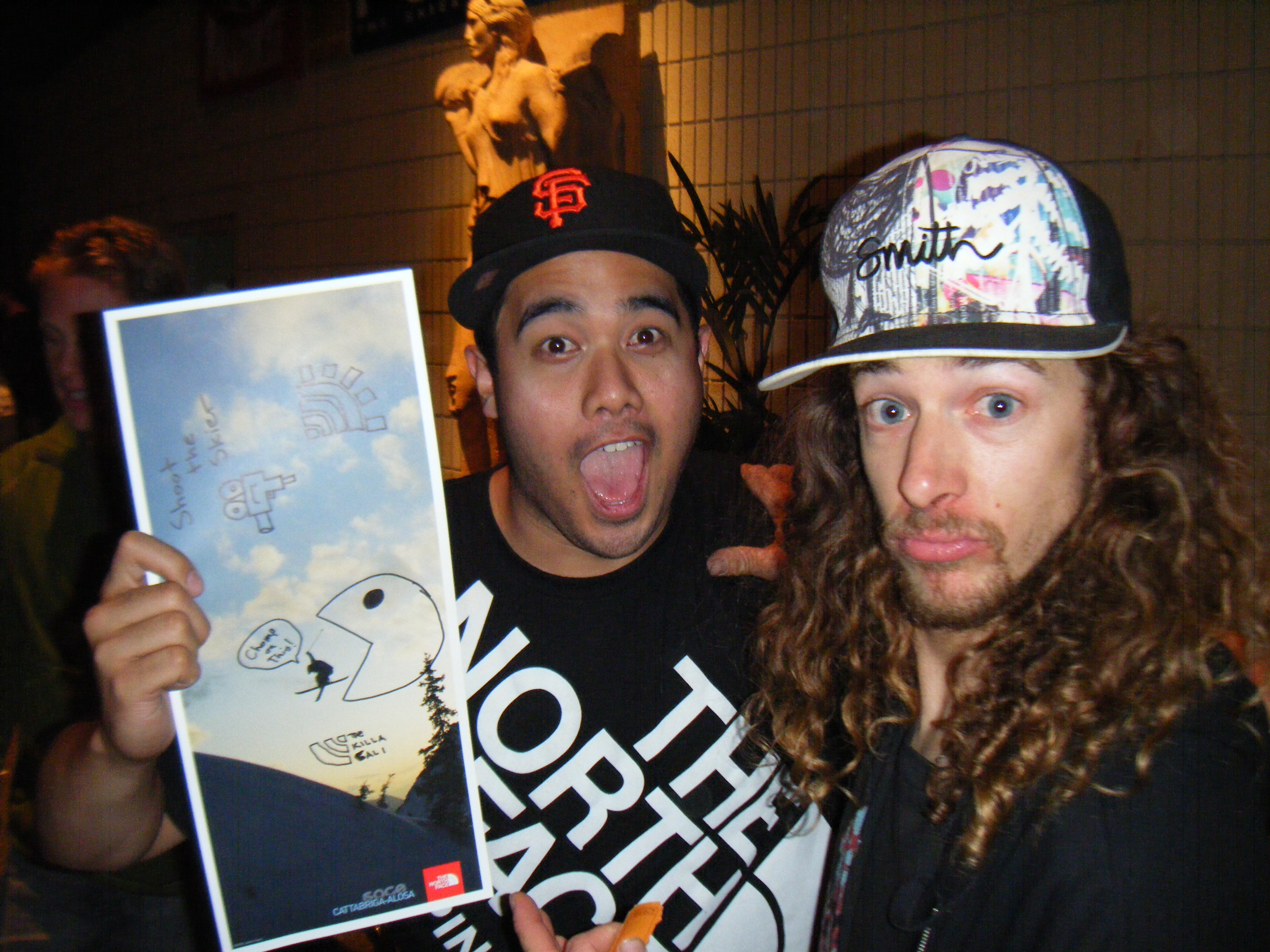 **Stokage with Sage Cattabriga-Alosa in San Fran!**
**Erik Roner signs some posters...**
**...And then the posters get licked. San Fran fans are AWESOME!**
**The house was packed at the Palace of Fine Arts - totally sold out!**
**Everyone was stoked for the giveaways!**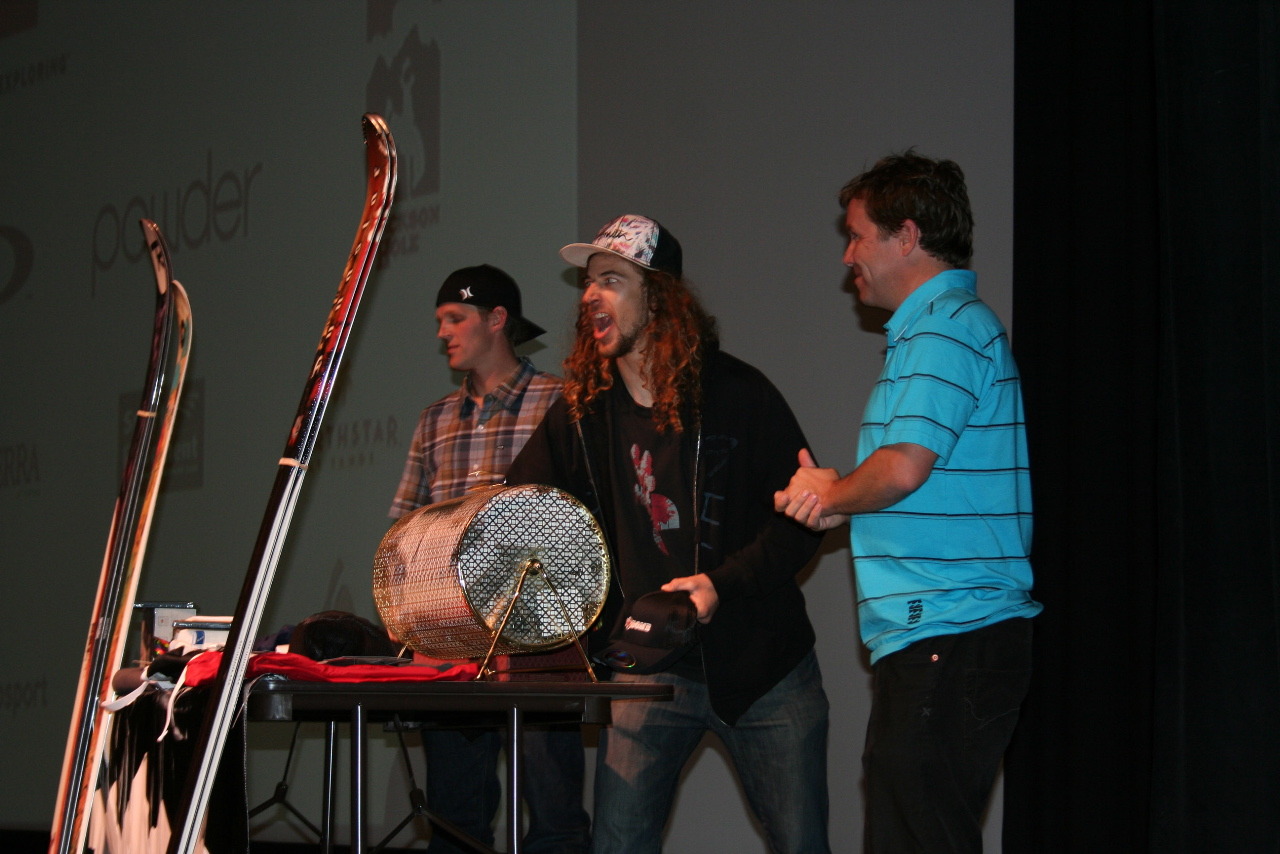 **Erik Roner, Sage Cattabriga-Alosa, and Steve Jones pumping up the crowd with the raffle.**
**Licking posters leads to Dynastars!!! Have fun this winter!**