After thousands of Facebook votes, Seth Morrison has been crowned Teton Gravity Research's King Of The Hill.

It's no wonder.

The big mountain badass skier has one of the longest careers in freeskiing history, and he's still charging today. Seth has been around since before Teton Gravity Research ever loaded a camera and he continues to wow audiences in our films to this day. He's as close to a house hold name as there is in freeskiing. He's a legend - a true king of skiing.

It was close, though.


Freeskiing pioneer JP Auclair almost took it at the end. He lost by only 19 votes. Nineteen votes! That is so very, very close. JP helped design and bring to market the Salomon 1080 ski in 1998 – the first-ever twin-tip ski. He also co-founded Armada skis in 2002 and starred in the street skiing segment from All.I.Can. – one of the most celebrated segments of all time. JP is a true master of freeskiing and has done more for the sport than almost any skier in history. Keep on pushing it, JP!

Check out the final bracket below and two choice edits from Seth and JP.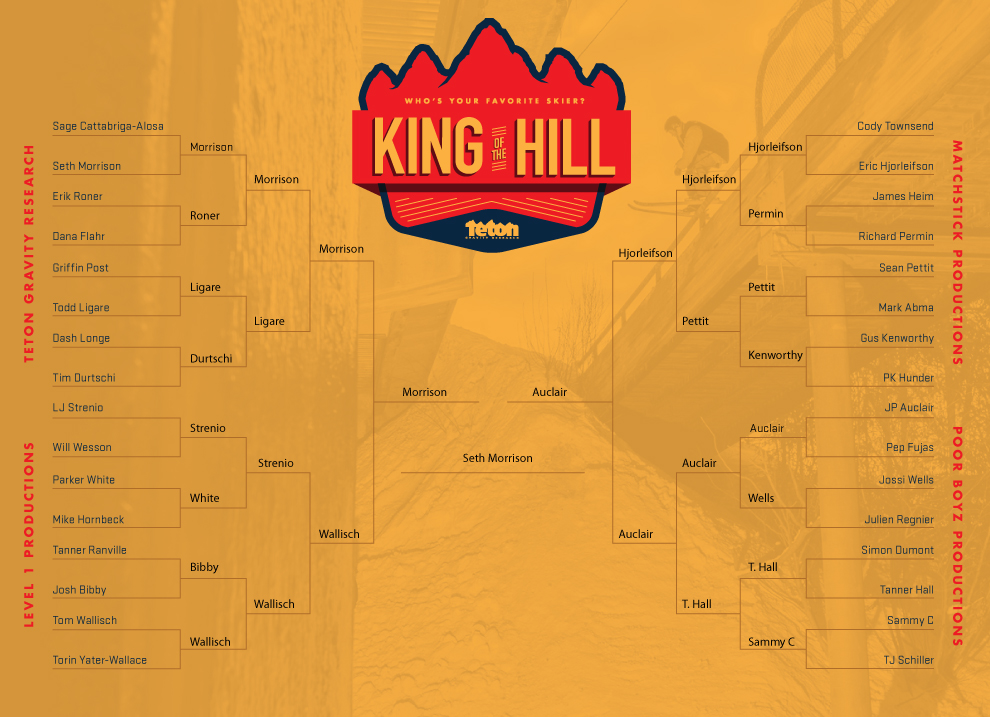 Seth Morrison's segment from Under The Influence.



JP Auclair's segment from All.I.Can.