TGR Founder Steve Jones is on a trip in Europe to film at Atomic's headquarters in Austria. He recently wrapped up his product shoot and headed to Switzerland. Read his most recent blog post below.
Europe has been in the flow this year. After a little more than a week with the Atomic crew in Austria, we decided to hop a train to Switzerland for more freeride extravaganza. Switzerland is stunning. Massive peaks dominate 360 degree vistas as far as the eye can see and fairytale alpine villages dot the hillsides. There is arguably a higher concentration of freeride terrain here than anywhere in the world. The collection of trains, trams, funiculars, surface lifts, and gondolas makes the access unparalleled.

We pulled into the Engelberg train station a few days ago under glassy evening skies. The station is right across the street from The ski lodge. From there it is a five minute walk to the base station. The ski lodge emanates freeride culture to its finest — from the staff who all ride, to the bar and apres scene, to the location. The place oozes of soul and is decorated with some of freeskiing's finest imagery throughout the entire lodge.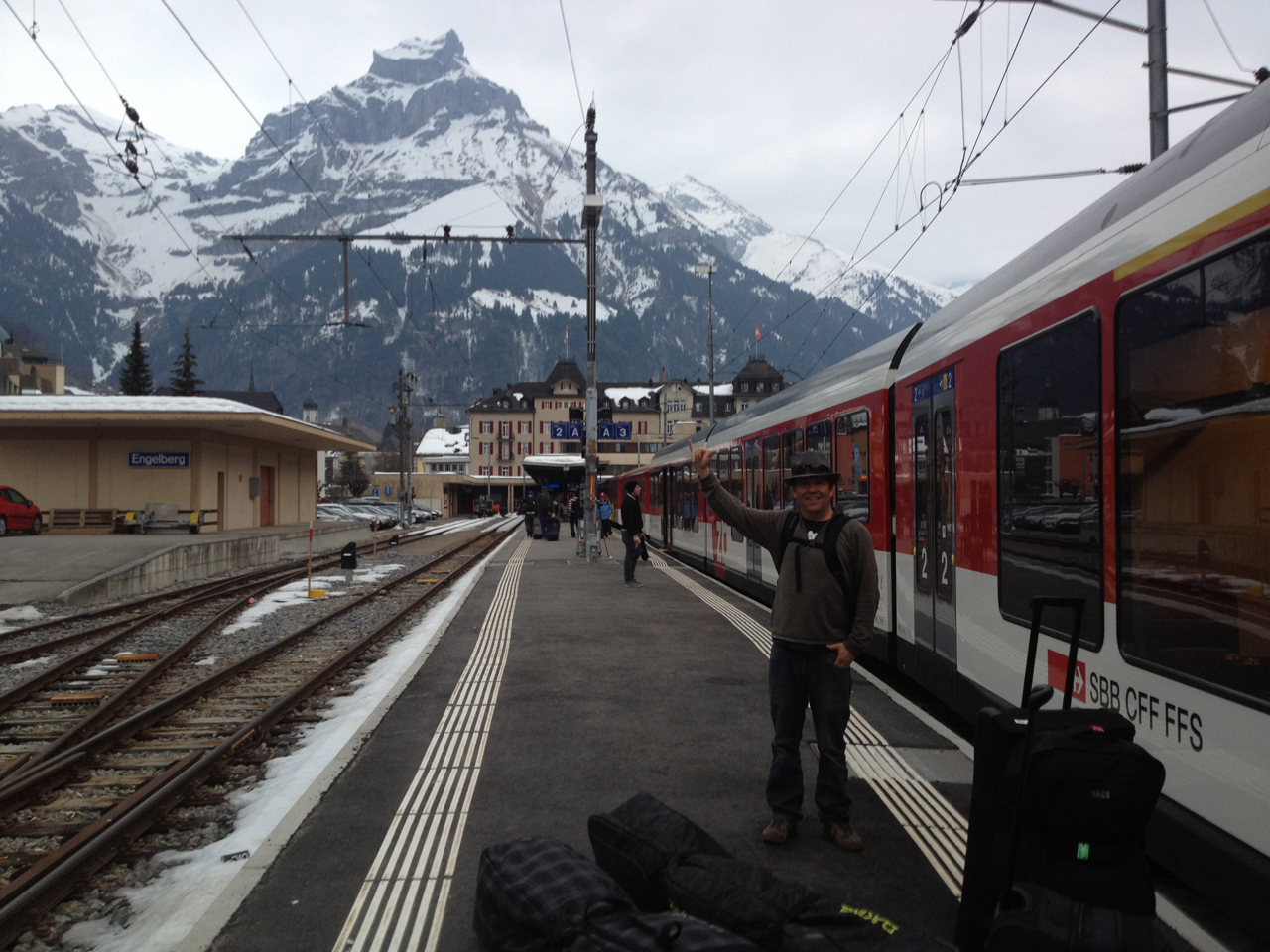 The rail system in Switzerland is dialed. You can get to almost every resort and high alpine pass in the country and don't ever need a car. Arriving in the Valley of the Angels. The Engelberg train station.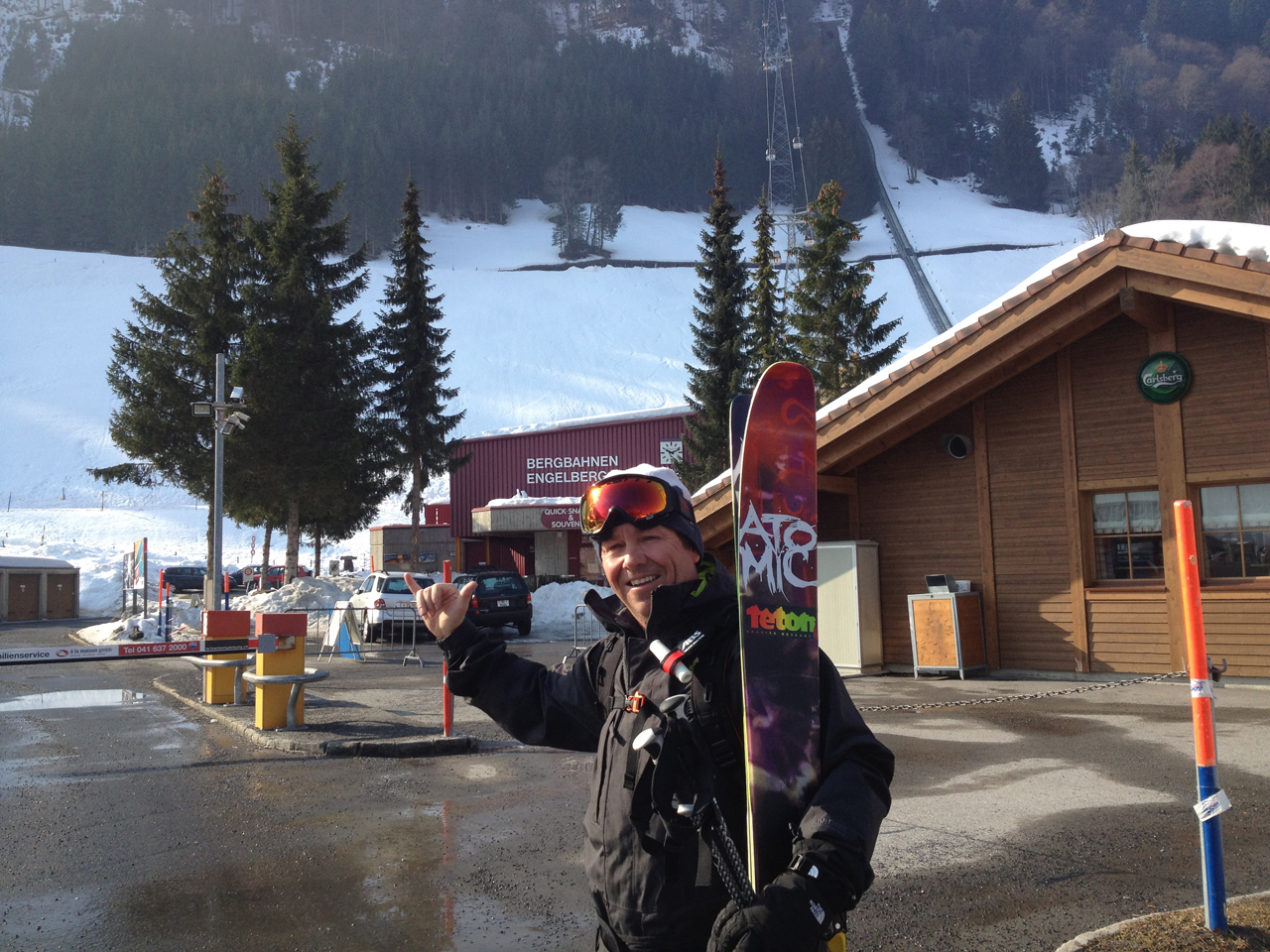 Getting ready to board the gondola on day one under bluebird skies.
Swiss engineering is so over the top. This tram rotates 360 degrees while you ascend.
The top station at Engelberg has an ice cave complete with tunnels and an ice bar.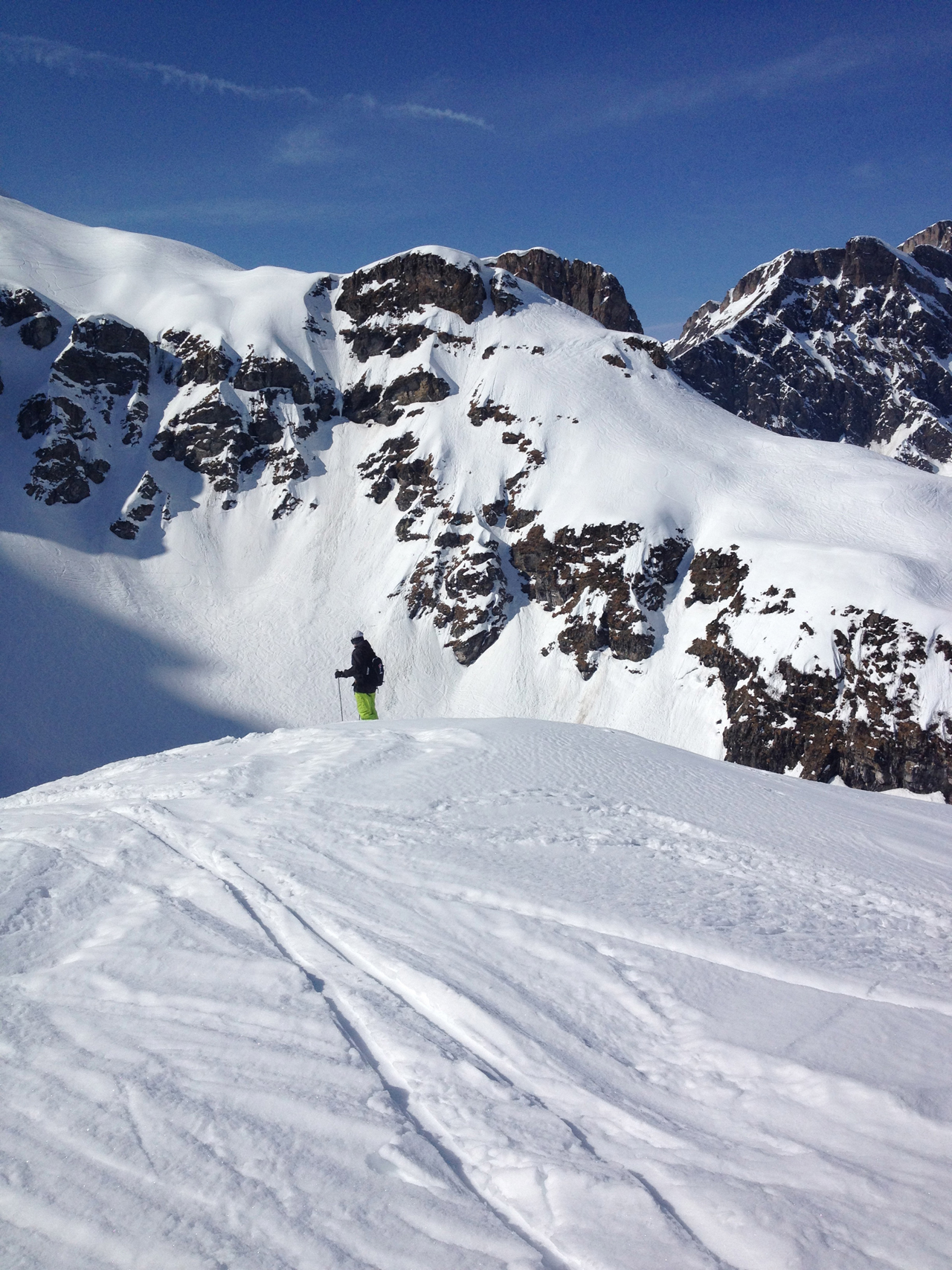 Taking a moment to reflect on Jamie Pierre. We filmed with Jamie in Engelberg for The Tangerine Dream in 2005. Jamie nailed the couloir in the background with the mandatory air. Of course he did. Rest in Peace Jamie. We miss you!
Engelberg has some of the best lift access skiing in Europe.
Descending into the "Vally of the Angels" Engelberg.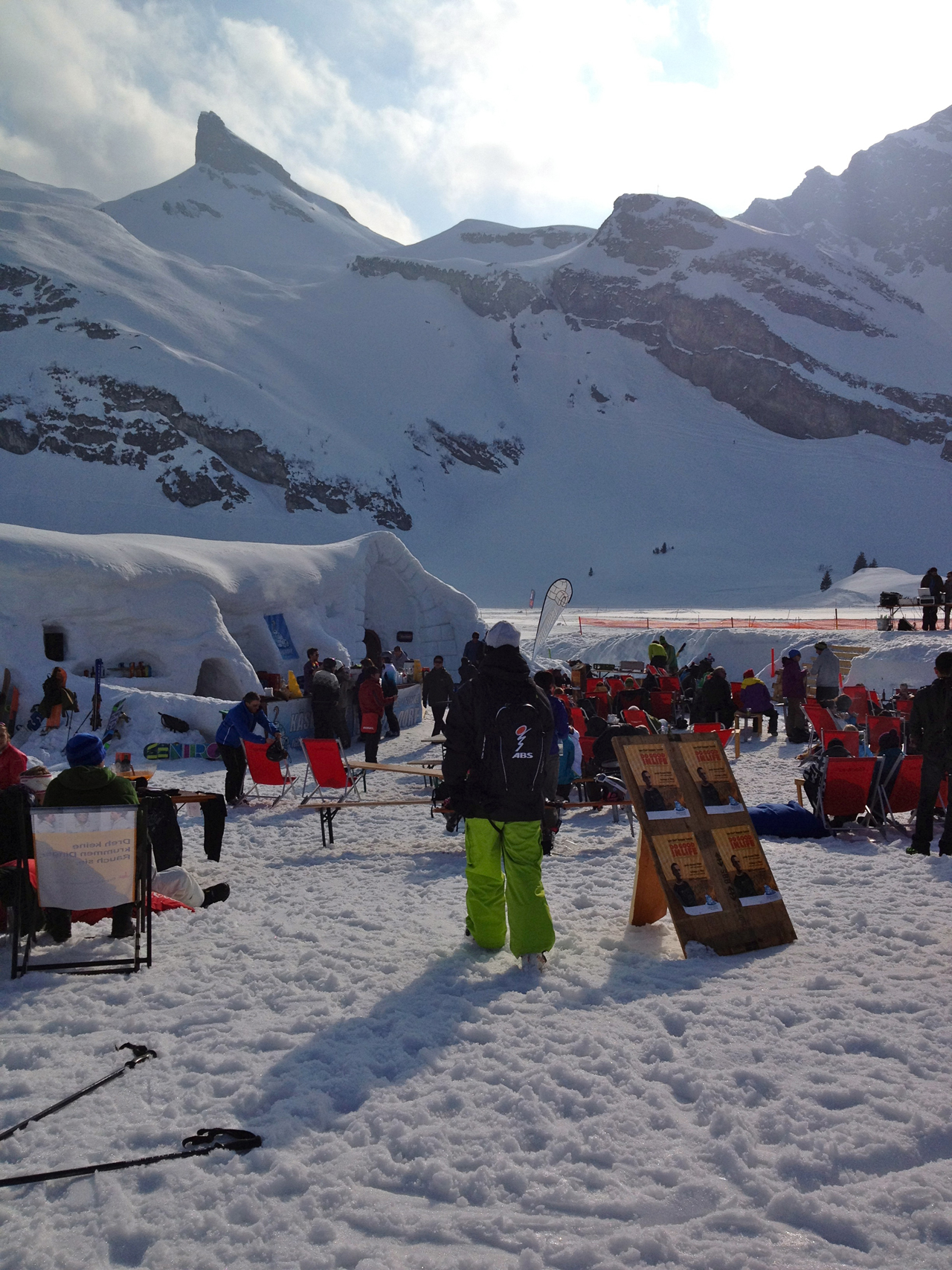 We hit this ice bar on the way down at the end of the day, complete with a live reggae show. The Euro's know how to party on hill like no other!
Headed home after day one with new snow on the horizon.