On Nov. 12 TGR took over Times Square and showed "One For The Road" at the Best Buy Theater. The New York City audience was stoked and came fired up to see the latest film and hang with Dylan Hood, Dash Longe, Todd Ligare, Griffin Post and Ian McIntosh.
Everyone in attendance got an early-season 2 for 1 Killington Resort ticket and over $5000 worth of gear was given away at the show. Sponsors threw in big for this one: lucky winners walked away with a pair of Atomic Blogs, a pair of Kastle skis, a GoPro Hero helmet camera, almost $1000 worth of The North Face gift certificates, a DNA jacket, swag from Sass Global Travel, tons of TGR gear, guided trips from Brooklyn Outfitters, discounts from Liftickets.com and much, much more.
The 'high-five foot race' for the Kastle skis proved injury-free (barely), and the rock-paper-scissors contest came down to the wire for the Blogs. Thanks NYC for treating TGR right and we'll see you next year.
**Todd Ligare signs posters at the One For The Road premiere in New York City.**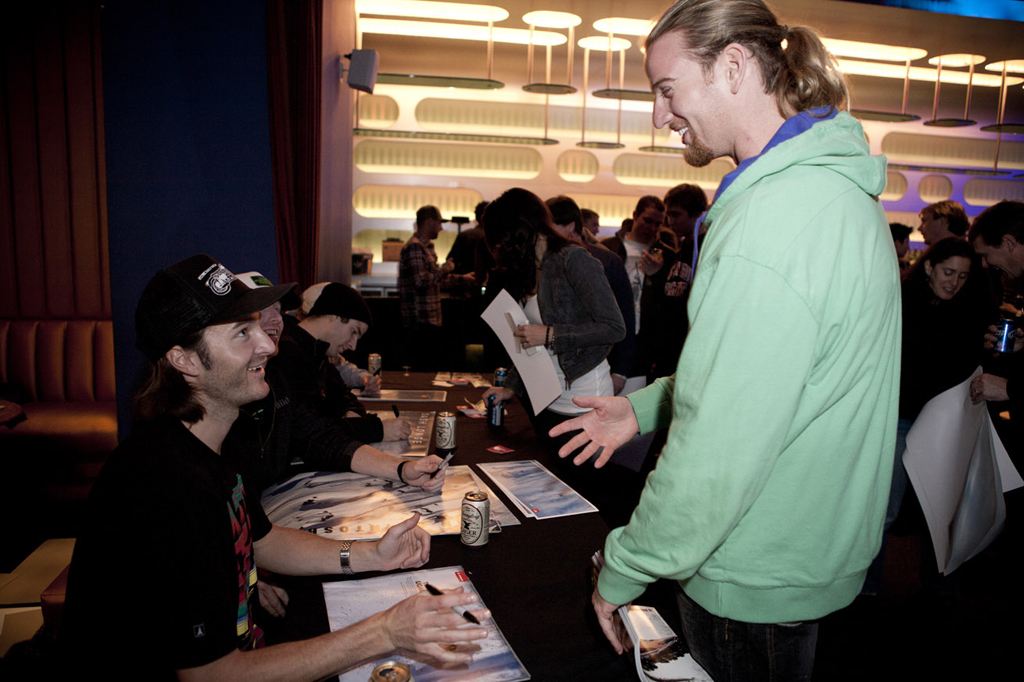 **Ligare throwing stoke.**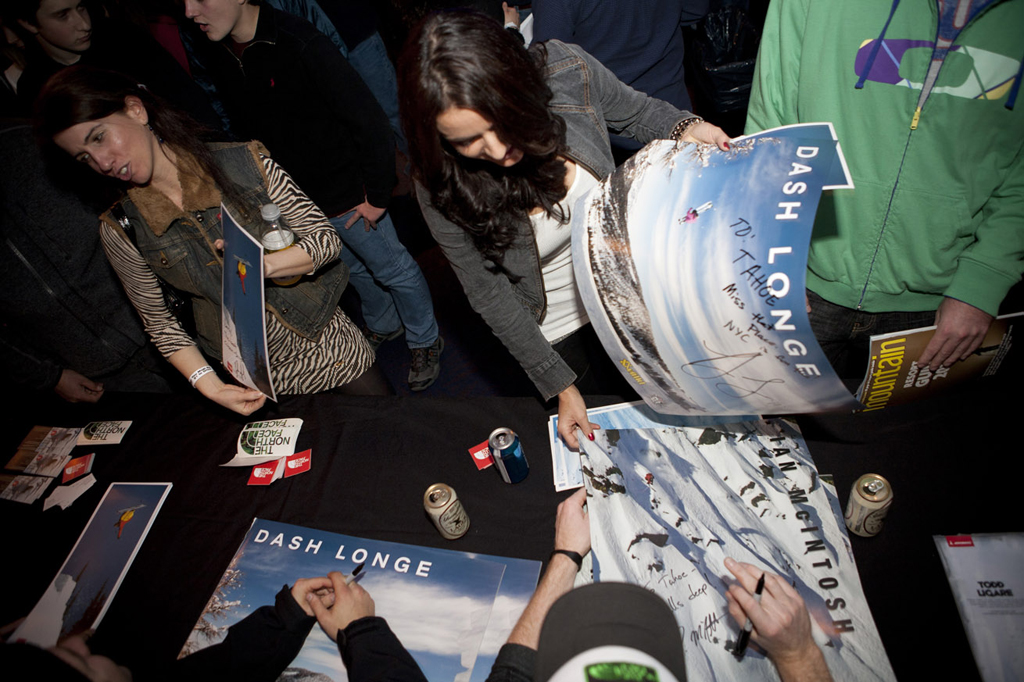 **So many fans. So much fun.**
**A mad house.**
**Dylan Hood remains zen among the chaos.**
**Dylan Hood is a lefty.**
**The best part about being a pro athlete.**
**Remember to cross the 'I's and dot the 'T's.**
**The venue.**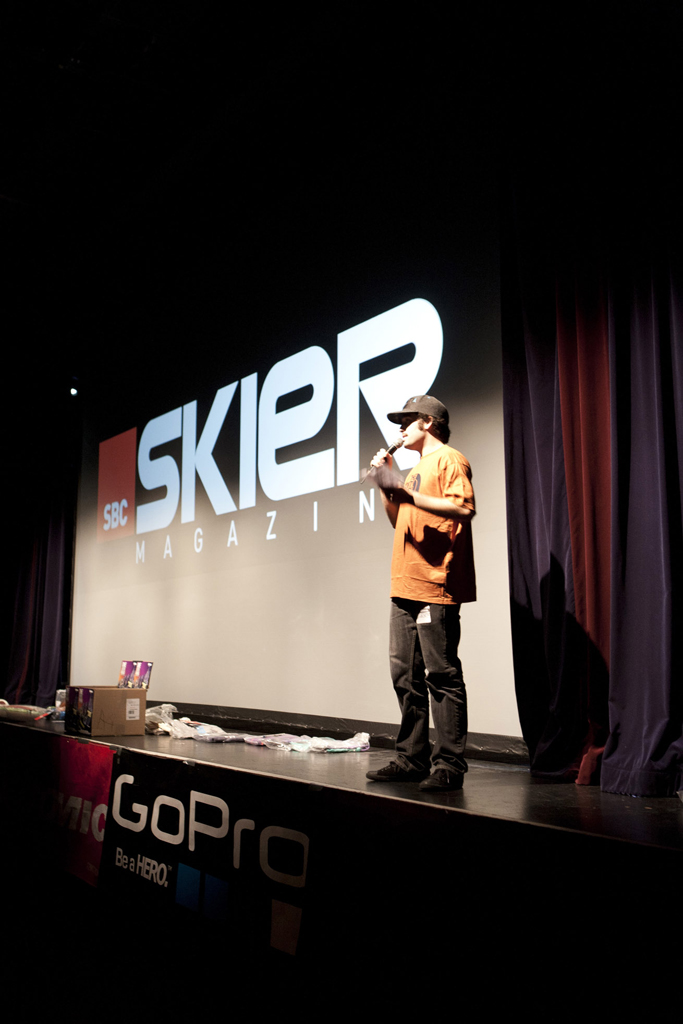 **The ring leader.**
**Throwing stoke.**
**Griffen Post's beard is robust.**
**Dash Longe gives away some gear.**
**Dash Longe, pointing at you.**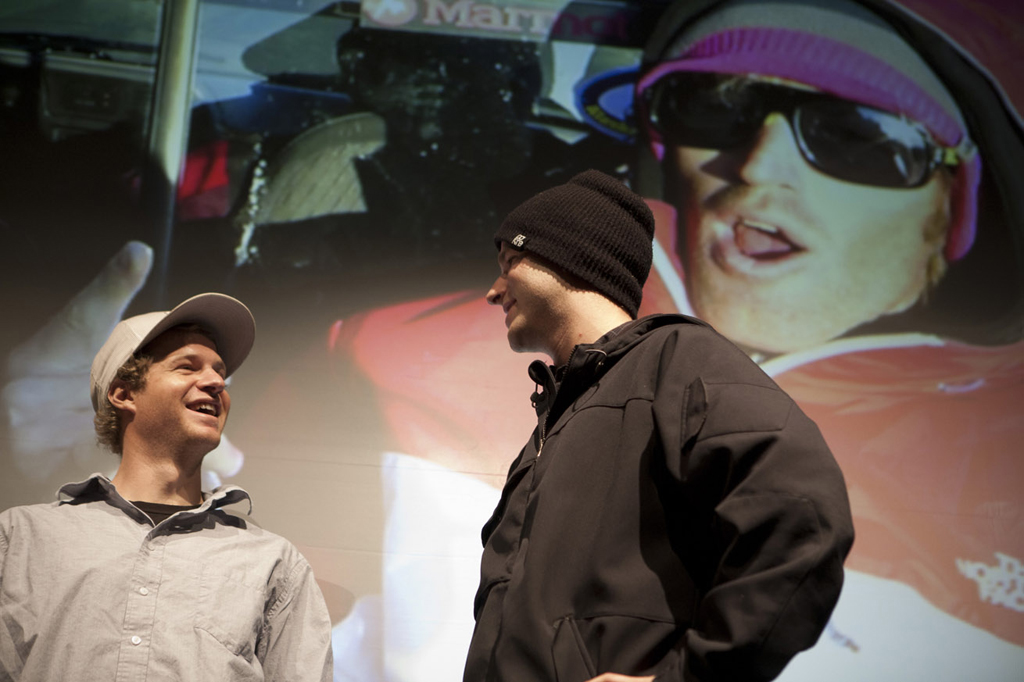 **Yucking it up on stage.**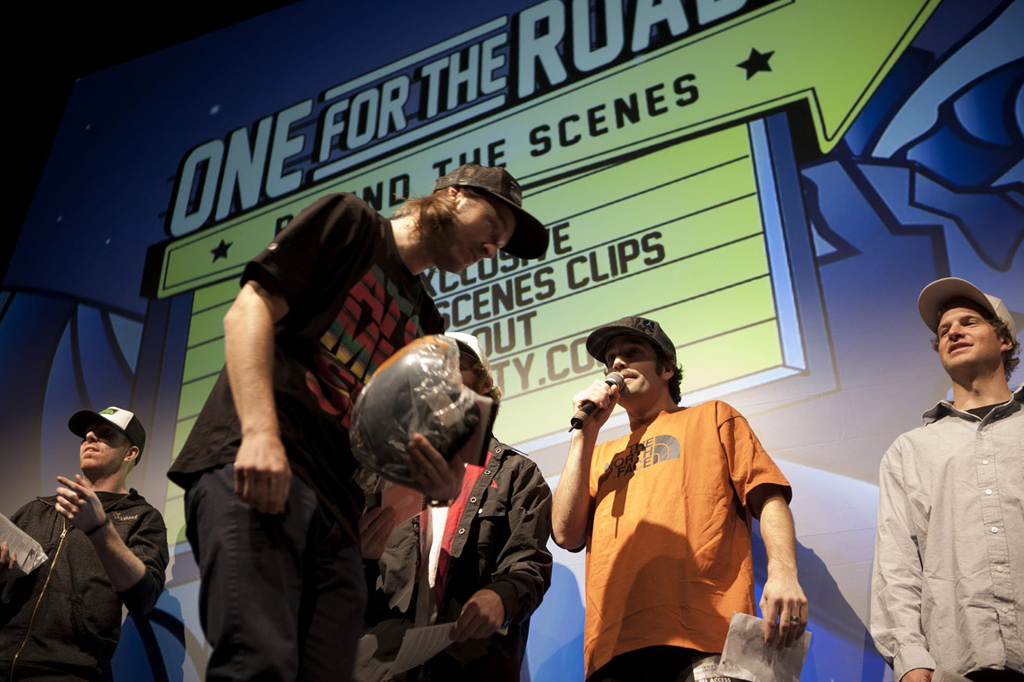 **Ian McIntosh, Todd Ligare and Dylan Hood raffle off prizes.**
**A photo of a guy with a mustache standing in front of a photo of a guy with a mustache.**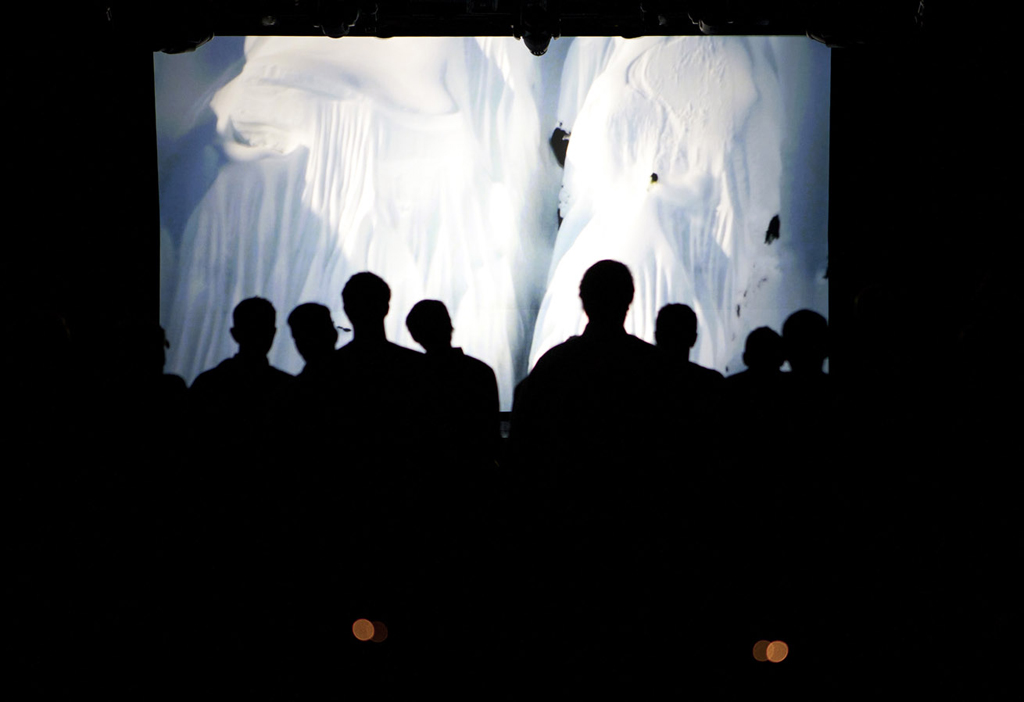 **Standing room only.**
**Captivated.**
**It's all about powder. Powder is life.**
**See you next year!**