Story by Max Ritter
2019.04.10
TGR Tested: Black Crows Ferox Freebird
This ski performed beyond my imagination and impressed the confidence in myself to push my own boundaries. - Walter Wood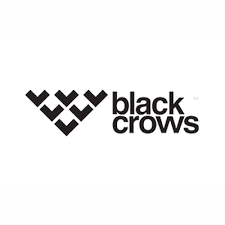 Black Crows Ferox Freebird
Touring
While they might have started off as a tiny and decidedly core Chamonix-based brand, Black Crows is now a force to be reckoned with on the freeride skiing scene. With skis designed with both ski mountaineering and freeride skiing in mind, we've learned to love the experience of riding them, whether it's dropping in with an ice axe in hand, or ripping laps at our local hill. All their are skis that are designed to be perfect companions in the mountains, and the brand-new Ferox Freebird is just a confirmation of that. The Ferox is a completely new shape and construction designed to be the most aggressive touring ski in their range. It essentially replaces the much-loved Anima Freebird, and should be at home on big lines and in deep snow all over the world.
Design:
In a nutshell, the all-new Ferox is a fat ski designed for going both up and down mountains. They are the kind of light that still skis well, thanks to a new three-dimensional topsheet and a hybrid core of paulownia and poplar woods and what Black Crows calls Isocore fiberglass-reinforced PU foam. Carbon stringers add stiffness inside without a weight penalty. The flex pattern is designed to be comfortable in all sorts of conditions, in other words: relatively stiff, but not enough to make it feel like hard work to turn these. A 21-meter turning radius provides stability at speed without sacrificing the quick-turning ability a backcountry ski often needs. The 181 cm version we tested weighed in at a respectable 1800 grams.

Performance:
Testers were blown away by how a ski this light could ski so well in all kinds of conditions. It was certainly light enough for long tours into big mountains, but it still felt as comfortable as heavier, resort-dedicated skis on the way down. No matter the kind of snow (or lack thereof) these skis encountered, testers felt they were predictable and stable to the point that they felt like an extension of their bodies. Tester Walter Wood sums up his experience riding the Ferox Freebird: "I dropped cliffs on this ski I would never dare to on any other ski built for a tech-toe binding. This ski performed beyond my imagination and impressed the confidence in myself to push my own boundaries. In other words, it's an ideal ski for all conditions for the advanced skier looking to take the next step in their performance both inbounds or outbounds."
Who's it for?
The Ferox is one of those skis that nearly anyone would benefit from having in their quiver. It's a jack-of-all-trades ski that can do double duty as a touring ski and an aggressive resort ski for deeper days. Skiing in lighter skis inbounds will save your knees and tire you out less. Who knows, maybe your legs could handle that extra lap before hitting the bar in the afternoon. Pop a pair of burly touring bindings on these things and they might even be a quiver killer, or something to take on a long ski trip halfway around the world.