Story by Tyler Macleod
2019.04.10
TGR Tested: Korua Tranny Finder
This board was definitely a turner. But as the name suggests, it was certainly a Tranny Finder too. Sidehits, euro carves, and slashing through slush were all fair game. - Tyler Macleod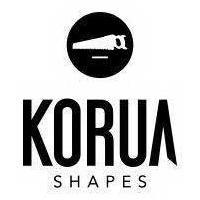 Korua Tranny Finder
All Mountain
Watch any of Korua's Yearning for Turning edits, and you'll immediately have a grasp on what these boards were built for. (Side note: if you haven't seen them, we suggest you get to it immediately after reading this review). With an emphasis on the art of the turn, Korua devotes the majority of their time and energy into ensuring each model of the line has a distinct personality all its own. The Tranny Finder is no exception. As the name suggests, this directional, wider-than-average board was designed to seek out every bit of transition that the local resort has to offer. It's a board best suited for the out-of-the-box rider who prides him or herself on their creative dissection of any given terrain.
Design:
Built around a wide, directional outline with a healthy amount of taper, the Tranny Finder clearly takes some design cues from our surfing roots. While the additional waist width allows riders the option to size down (154 cm is the smaller offering), our two testers felt equally comfortable riding their preferred 157 cm length. It's also a bonus for riders with larger feet, who can rest assured knowing they won't boot out on hard carves. Underfoot, Korua's Float Camber profile incorporates camber from the front insert back, while a rockered nose assists in the float department when conditions get deep. As a result, the Tranny Finder proves much more versatile than it initially appears, designed to handle daily driving duties—powder days included.
Performance:
The Tranny Finder packs a lot of personality. Perhaps more so than any other board in the test. The camber profile allowed testers to drive turns off of the back foot, resulting in smooth, surf-inspired carves through the midday corn. Even more impressive was the board's equal prowess at making short radius turns and long arcing carves. The wide waist never felt inhibiting, and if anything, the Tranny Finder actually felt relatively quick edge to edge. In terms of freestyle terrain, there was no shortage of pop when hitting jumps or scouring for sidehits, yet it may not be the first option for the rail-focused riders out there. But that's not to say we couldn't press or get sideways on the steel, either.
Who's it for?
For riders who appreciate the art of a quality turn, whether on groomers or in powder, the Tranny Finder would be hard to pass up. It's a lively board that guarantees to rekindle a passion for the simpler elements of snowboarding, and packs a load of personality while doing so. One tester confirmed, "As someone who appreciates some trench-digging carves, all while seeking out sidehits along the way, this board was damn near perfect. It was surprisingly rigid and damp enough to pin through chunder, but certainly loose enough to slash around in the spring slush too."